Typically, a primary goal of SEO is to rank higher in Google's search results pages to increase the likelihood that a web user will see your webpage and become a customer of your business. However, methods for improving rank have changed throughout the years.
When Google was young, a webpage could easily reach a number-one placement by stuffing keywords and spamming backlinks in comments and forums. These days, not only don't those tactics work, but they are all but guaranteed to kick a webpage off Google's results entirely.
The Ultimate Guide to Google Ranking Factors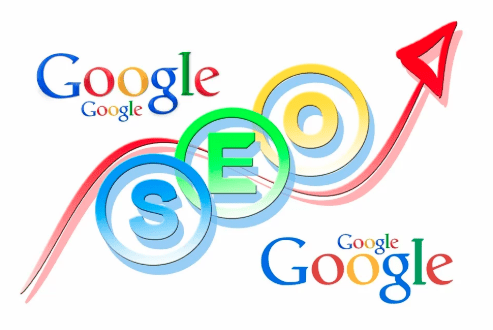 In 2020, ranking is more difficult than ever, which is why you need an experienced SEO agency like Digital Current helping you achieve your SEO dreams.
Even so, it helps to understand what factors affect your ranking, so you can make more informed decisions about your website, your content, your online interactions and more. Here are the factors that Google uses to rank websites and pages in 2020.
1] Links
In general, the more backlinks you have, the better – but number isn't the only factor Google considers when it comes to linking practices. In fact, if you have links from disreputable websites, that can harm your search rank.
You need to prioritize gaining links from more established websites, especially those with a high PR of their own, and those links should ideally be embedded within content, as opposed to located in sidebars or footers.
What's more, you should be mindful of your internal linking strategy. You need links to every page on your site; otherwise, there is no way to navigate your website easily, and Google will penalize you for that.
You should try to use longtail anchor text for internal links – but there are several other complicated rules that should drive you to hire an experienced SEO firm.
2] Keywords
Keywords help Google match a user's search query with your content. They are essential in determining relevancy, so they are essential to helping your webpages – and your website as a whole – rank.
However, Google is particularly sensitive to keyword stuffing, so you need to deploy keywords strategically to signal relevancy without impacting the quality of your website.
Some important places to insert keywords include in your domain name, meta-data like title tags and page descriptions and in the first 100 words of content.
3] Content Length
Google doesn't necessarily care about word count, but longer content typically contains more valuable information, which receives more attention via backlinks, more social shares and more praise overall.
These factors tend to carry more weight in Google's algorithm, which is why you more often see longer pieces of content ranking higher on search. Whether Google does calculate content length as a discrete factor or not, you should consider increasing the size of your content, just in case.
4] Images
When was the last time you happily interacted with an uninterrupted chunk of text? Images are vital for engaging audiences – and attracting Google's attention. However, not all images are created equal.
Your images should be optimized for web, which consists of shrinking their file size to facilitate faster loading. Additionally, you should add meta-data and captions for your images, to help Google identify what your images are and add relevancy to your page.
5] Site Updates
It is becoming more and more difficult to find websites that have the feel of the early '00s – the rudimentary graphics, the columns of boring text, the dull color schemes.
That's because site updates are becoming more important to a website's Google ranking. Google rewards sites that stay up-to-date; the more you update your site, the better.
6] Contact Info
A contact page isn't just for telling leads how to take the next step toward conversion. Google demands that contact pages have "an appropriate amount of contact information," which generally includes phone numbers, email addresses and physical locations with hours of operation.
However, you might add community help features, like a forum for asking and answering questions or an instant messaging chatbot.
7] Social Interactions
Brand signals are a major component of ranking, and the best signals come from social networking sites. Without a doubt, your business needs pages on Facebook, Twitter and LinkedIn as well as relevant fringe sites like Pinterest or Instagram.
You should strive to cultivate a large, loyal following on these sites and encourage users to share your content on social.
Admittedly, there are more than 200 factors that Google ranks for in 2020 – and this is supposed to be a quick guide to the most important factors, not a comprehensive tool for learning the details of SEO.
The truth is that most businesses should rely on knowledgeable SEO staff (or better yet, a third-party SEO agency) to juggle all these factors and increase ranking.