Recently our editors have reviewed the most popular articles and topics published on JustWebWorld in the course of the past two years. Interestingly enough, it appeared that topics around video production, video editing and video marketing are among the most viewable by our regular readers.
In fact, this wasn't a big surprise, as video content is everywhere around us today and, probably, is one of the most comprehensive and fast-growing communication channels.
Considering your interest in the topic, we're thinking of publishing new articles and how-to guides about video editing software in the coming months. Your comments and suggestions on this are very welcome!
And today, we're going to review a tiny, yet very powerful and absolutely necessary for every videographer tool – Restore.Media. This is an online tool that can repair corrupted video files recorded on any device.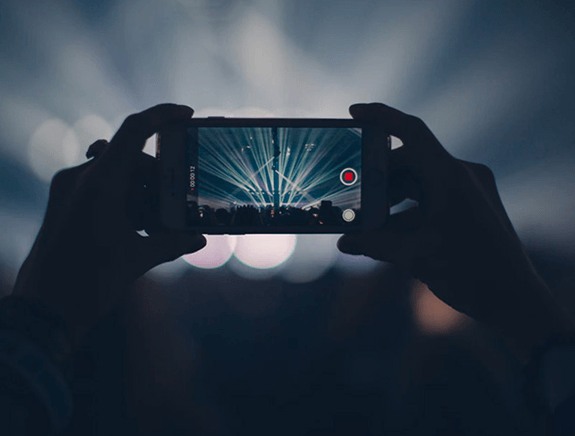 1] What is Restore.Media?
In short, Restore.Media allows you to fix broken video files. If you get errors when trying to play a video file, or can't open the file with video editing software, Restore.Media may be of great help.
Restore.Media can repair MP4, MOV, 3GP and MXF files that have been recorded with any camera, including DSLRs, camcorders, dash cams, action cameras, drones and mobile devices.
More specs of the Restore.Media's video repair tool, you can find on their website. Below we will share some of our findings and impressions about the tool.
2] What Types of Issue Can the Tool Fix?
Restore.Media allows you to fix video files that have broken metadata and indices. If you have been recording a video and your camera suddenly shut off, the recorded video file will, probably, have these issues. This happens because the video recording process was interrupted and the camera couldn't finalize the file.
Unfinalized video files may contain video and audio data recorded by the camera, but have broken indices and metadata, because these parts of the video file are usually saved at the very end of the file – when you press the "stop" button on your camera.
In fact, it's quite a common case when a camera is powered off by the user deliberately prior to hitting the "stop" button. This is because most of the users are not aware of the fact that the video file may be damaged in such a way.
A similar issue may also arise during the post production process, when you edit your footage with some video editing software. Although this is quite a rare case, if some glitch happens during the transcoding process, or when transferring/saving the file, it may get corrupted, so that you won't be able to play it.
3] What Types of Video Files Does the Tool Support?
Restore.Media allows you to repair corrupted MP4 files, as well as MOV, QT, 3GP and M4V. It can also fix damaged audio files, such as M4A. Supported video codecs include AVC/H.264, HEVC/H.265 and Apple ProRes. Supported audio codecs include AAC, ADPCM, PCM, MP3 and AMR.
Restore.Media also provides services for repairing corrupted MXF files. However, MXF files are not supported by the tool, but can be processed/fixed manually by Restore.Media's engineers.
4] How Does the Tool Work?
Unlike data recovery tools, Restore.Media doesn't recover deleted files, but repairs corrupted video files. Most of the popular video file types, such as MP4 and MOV, contain several sections. These are: video and audio streams, metadata and indices.
Metadata contains details about video and audio duration, size, bit rate, codecs, etc. Indices contain details about where each frame of the video/audio streams are located within the file.
Metadata and indices are used by media players and video editing software to read the file. And this is what usually gets damaged when the file is not finalized properly.
Restore.Media repairs the metadata and index sections in the broken video files. The tool extracts video and audio streams from a damaged file and then re-builds the file form scratch based on the extracted data.
One important thing we'd like to mention here, is that Restore.Media requires a sample video file to be able to fix your corrupted video. This may be any video file recorded prior to the damaged file. The sample file must be recorded with the same camera and settings as your broken video file.
5] What Are the Key Features of The Tool?
Compared to similar video repair tools, we think Restore.Media has the following advantages.
First, it's platform agnostic. With Restore.Media, you can repair corrupted video files online, virtually from any device, be it a PC, Mac, iPad, iPhone, or an Android mobile device.
Second, it has the largest list of supported video recording devices we've seen as of yet. This is important, because Restore.Media's recovery algorithms are optimized for specific camera models, which gives you higher chances to fix a broken video file.
Another important feature is the full-time preview of the repaired files. You can watch a complete preview of the fixed video for free prior to downloading the file. Compare this to other tools, which force you to pay ahead of repairing your video file.
Even if your file hasn't been fixed automatically, there is still a chance to repair it thanks to Resotre.Media's manual recovery services. Just select an appropriate option in the application, or contact their support directly. Restore.Media's engineers will process your video files by hand.
A wide range of supported video and audio file types, including MOV, MP4, QT, 3GP, M4V, M4A and MXF.
Finally, Restore.Media's interface contains a lot of descriptions and notes that makes it easy to configure and run the tool.
Conclusion
When reviewing Restore.Media, we managed to fix one of our precious videos that we've recorded recently. This was a great experience for us, since we couldn't re-produce the video in any other way than to repair the existing file. The whole process took us just a few minutes.
We wish we found Restore.Media earlier, as we've tried a lot of other options prior to it, which didn't work. To top it all, we highly recommend Restore.Media as a great tool for repairing corrupted video files. Even if you don't need the tool at the moment, we suggest to keep it in your bookmarks, as this may be a life saver.
We hope, you enjoyed reading this review. We're going to publish similar articles on video editing topics in the coming months on a regular basis. If you have any suggestions, please feel free to leave your comments below.