Surviving without money is not possible. This is the harsh truth. However, after a certain age, it is not physically possible to continue with grueling working hours.
Best Retirement and Pension Plans In India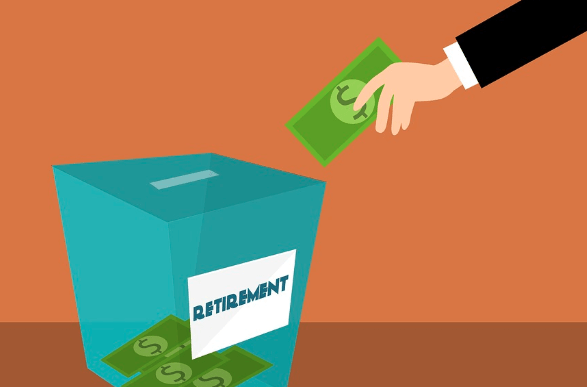 Most private companies have no retirement plans for their workers, and since there isn't any provision of social security benefits. It is important for people to make investments in pension plans while they are in the job. This ensures that they can live comfortably even when they retire.
Some of the companies providing excellent retirement and pension plans in India are.
1] LIC
One of the most trusted names when it comes to insurance and retirement plans. LIC has an excellent retirement plan, Jeevan Akshay 6 Plan. This is an immediate annuity plan where the pension begins as soon as you buy the plan!
You are required to pay the premium in a lump sum with pension payment available in monthly, quarterly, half-yearly or annually installments. The minimum purchase price is 1 lakh (offline distribution) and 1.5 Lakh (online distribution).
The minimum entry age is 30, while the maximum is 85 years. Proof of age is compulsory and premium paid is tax exempted.
2] SBI
The largest bank in India offers a traditional pension plan called Life Saral Pension Plan. The best feature of this plan is that market fluctuations have no effect on the policyholder's investment. The policyholder gets guaranteed bonus in initial years and vesting bonus on maturity.
The policy can be taken for a minimum duration of 10 and a maximum duration of 40 years. With a minimum premium payment of INR 7,500 per year, you are assured of a minimum sum of INR 1 Lakh.
3] HDFC Life
The Insurance sector of HDFC bank offers Unit Linked Plans like Click2Retire and Assured Pension Plan which assists you with your post-retirement requirements.
You can start investing from as early as 18 years up to the age of 65 years. These plans guarantee vesting benefits apart from additional market gains. The death benefit is available to nominee which is the higher of the fund value of the policy or 105% of premiums paid till date.
4] ICICI Pru
Their Easy Retirement Plan ensures you receive regular income post-retirement too! This takes place through equity investment which generates long-term returns while protecting your investment from market instability.
The minimum premium is INR 48,000 with the provision of monthly, half-yearly and annual payment modes. The minimum age for taking this policy is 35 years while the maximum age is 70 years. The policy is available for 10, 15, 20, 25 and 30 years.
5] Bajaj Allianz
If you are looking for guaranteed income for your lifetime, this is an excellent option. You can choose from 6 different annuity options. The minimum and maximum entry age are 37 and 80 years respectively.
With a minimum purchase price of INR 25,000, you get a minimum annuity installment of INR 1,000 per month and a maximum annuity installment of INR 12,000 annually. You have the option of extending the annuity to your spouse.
6] Max Life
Their non-linked traditional annuity plan offers life-long payments for you and your spouse after retirement. The purchase price of the policy is given to nominee on policyholder's death. You can choose from 4 annuity options.
7] Birla Sun Life
Their unit-linked pension plan has a policy term ranging from 5-30 years. You can choose your policy premium amount and your vesting date (accumulation of 5-30 years). Additionally, you can opt for a risk profile as per your choice. You can start from an age of 25 to up to 70 years.