Congratulations, graduates! The big day is finally here and it's time to walk across that stage and accept your diploma. But before you do, let's talk about the most important part of graduation day: what to wear. Dressing for this momentous occasion can be stressful, but fear not!
We have compiled a list of tips that will help you look and feel confident as you take on this exciting new chapter in your life. So put on your thinking cap (or rather, your graduation cap) and get ready to slay the fashion game at graduation!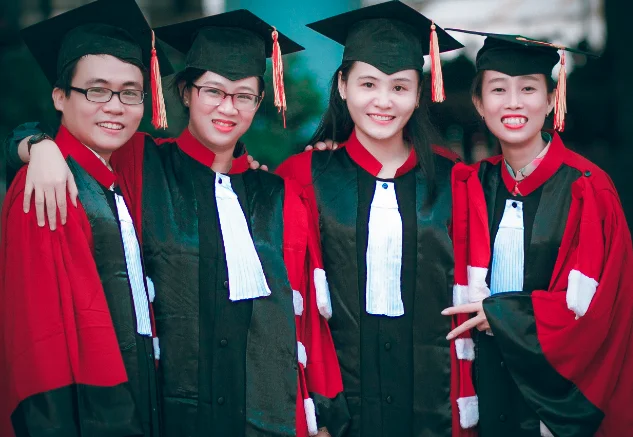 The Right Outfit
What you wear to graduation can be just as important as what you wear to your job interview. You want to look professional, but also stylish and unique. Here are a few tips to help you pick the right outfit for graduation or proms:
Stick to classic colors like black, navy, or gray. These colors will make you look more professional and put-together.
Avoid anything too flashy or attention-seeking. This is not the time to bust out your brightest clothes or boldest patterns. Keep it simple and clean.
Choose clothing that is comfortable and breathable. It's likely that you'll be standing for a long time during the ceremony, so make sure your outfit won't leave you feeling uncomfortable or overheated.
If you're unsure about what to wear, err on the side of conservatism. It's better to be overdressed than underdressed for such a formal occasion.
The Right Colors
What you wear to graduation is important. The right colors can make a big difference in how you look and feel on your big day. Here are some tips to help you choose the right colors for your graduation outfit:
Consider the color of your school's graduation gown. You'll want to choose a color that compliments the gown, rather than competes with it.
White is always a classic choice for graduation. It's clean, crisp, and fresh – perfect for a new beginning.
Black is another great option for graduation. It's modern and sophisticated, and can be dressed up or down depending on the occasion.
If you're looking for something a little more fun and festive, consider brighter colors like red, blue, or yellow. Just be sure to avoid anything too loud or outrageous that might take away from the seriousness of the occasion.
Whatever color you choose, make sure it makes you feel confident and comfortable on your big day!
The Right Accessories
The right accessories can make or break your graduation outfit. Here are a few tips to help you choose the perfect accessories to complete your look:
Choose jewelry that is simple and elegant. Avoid anything that is too loud or flashy.
A watch is a great way to accessorize your outfit and keep track of time during the ceremony.
A scarf or wraps can add a touch of color and style to your

backless graduation outfits

. Choose one that compliments your dress or suit.
A handbag or clutch is a necessity for carrying your essentials on graduation day. Choose one that is stylish but not too bulky.
Conclusion
Dressing for graduation is an important part of the experience, and it's essential to look your best for such a momentous occasion. With these tips in mind, you can make sure you look your best when the time comes. Choose a comfortable outfit that shows off your personality while also expressing respect for this serious event. After all, looking good will only make an already special day even more memorable.