A few decades ago, being self-employed or a freelancer typically meant having unstable income. However, with the emergence of smart digital technology, being your own boss today is not only easier to achieve, but can be lucrative as well.
Content writing is one of the most common freelancing jobs available. Many businesses these days rely on digital marketing to build their reputation, draw attention to their operations, and increase sales. One aspect of digital marketing is content creation, which a lot of online and SEO marketing companies outsource.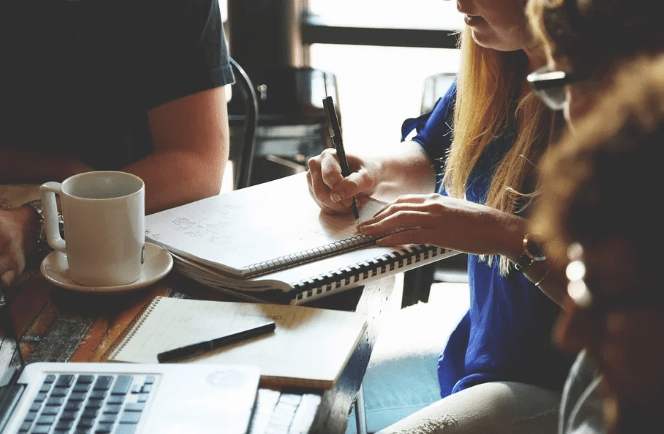 If you have a copywriting background, this is a job that you can easily get into. You really just need your skills in putting together informative and compelling content, as well as a document program that will allow you to quickly share your work with the people or companies you're writing for.
However, to succeed at this job, it's imperative to make time work for you and devise a system that will allow you to yield your best output consistently.
A top copywriter in Dubai shares the following tips to help you out.
1] Hone your research skills.
Whether you are creating an information piece or sharing your opinions, you must present unquestionable facts to reinforce the value of your content. Include studies, reports, and even survey results.
There are numerous trusted sites that provide such data. If you need case studies and papers, .edu sites are the best places to go. Now, when it comes to the law and census statistics, .gov sites are the most reliable. Meanwhile, for surveys and important movements, you can usually find the facts you need from .org sites.
Of course, do not overlook the facts that you can find from periodicals and books. Most of the information from these materials are still useful, unless they are from decades-old books on science and technology.
2] Write from your client's perspective.
One of the challenges of being a freelance content writer is taking the opinions and tone of the clients you're writing for. It's rarely easy to put your own beliefs aside and focus on prioritizing your clients' interests.
As a content writer, you have to remember that the job is not about you, but if you are truly uncomfortable writing something for a particular client, you have the option to outsource the task and work as an editor instead.
If you have no issue writing from your clients' perspective even if their values are opposite yours, study their values and identify their speech patterns and styles. This way, the content you'll produce will be consistent with the other content your clients use.
3] Avoid bias.
Even if you write pieces intended for marketing, it's essential not to come off as biased. Learn how to write objectively by presenting studies and valid findings. Also, write by coming from a place of curiosity instead of pre-set beliefs. Doing so will help your piece come off as an industry expert's work: engaging and trustworthy.
Listed below are the biased practices content writers should avoid.
Generalizing.
Making assumptions, especially when it comes to professions.
Making statements based on personal experiences.
Using sensitive language (for example, instead of saying "older folks," it's better to establish the age group such as "50 to 65 years old").
For other practices to avoid, check out the APA Style website.
4] Use editing software.
Even if you have expert command of a language, your work may still show errors here and there. You may catch many of them if you go through your work multiple times. However, other factors (and merely being human) can still hinder you from correctly identifying all the mistakes that you have made.
To decrease the number of errors in your work, it would help to use different kinds of editing software. Two of the most helpful ones are the Hemingway app and Grammarly. These two will point out everything from misspelled words to sentences that need restructuring.
In addition, these tools can provide you with better, more suitable vocabulary words to use and other suggestions for better readability.
5] Read and continue to learn.
Reading is one of the most effective ways to grow your knowledge of the vast range of topics that you have to write about. Likewise, through reading, you can increase your vocabulary and learn common niche terminologies.
Aside from reading, consider taking short training courses, especially if you find yourself writing for a particular niche often. Training courses are a fantastic way to learn directly from industry experts who are like walking textbooks about specific subjects.
When you are deeply knowledgeable about specific topics, writing comes more naturally. Ideas flow not only faster, but more coherently as well.
6] Identify the best work hours for you.
One of the everyday struggles that come with freelance content writing is carving out the best work hours. If you work at home, maximizing the time you have can be a challenge because of the distraction of other responsibilities.
When scheduling your work hours, identify the times of day when there are few distractions. Doing this can help you create an atmosphere of professionalism even if you work at home.
Also, work during the hours when you're completely alert. If you consider yourself a morning person, launch into work straight after breakfast. If you are a night person, perhaps the late afternoon should be the start of your workday.
Whatever hours you choose, stick to them so you can develop the right rhythm to your workday, and other people (your family who stay at home with you) will also know when they shouldn't disturb you.
7] Keep an eye out for other job opportunities.
This may seem counterintuitive, but finding other applications for your content writing skills can be quite helpful in creating a more fulfilling career. If you think about it, content writing can be used in different ways.
For example, you can branch out into speech writing, and from there, you could branch out into emceeing or hosting (that is if you are not afraid of speaking to an audience). Alternatively, you can start a podcast.
The possibilities are endless for content writers. Deviating from the typical writing task can keep you happy at your primary job and ensure a long and lucrative career.
Finding success as a freelance content writer not only requires dedication to the continuous improvement of your skills, but it entails maintaining consistency with the best practices as well. The tips shared above can help you work more efficiently in producing high-quality content.
You may like.