Promote your Blog in Real World
The Blogging is a part of the share your opinion with others.the part of the blogging you must promote your blog with others for get huge visitors to your blog.you learn a SEO for optimize your blog on a Search Engine.it's First step to optimizing your site on the Search Engine.The Alexa Rank is also play important role for get the No. of Huge Visitors.The Visitors always Look the Rank of the Website.
Read also :- Tips For Increase Alexa Rank Of your Blog
There are many ways to promote your blog offline.Here i Show you the effective ways to promote your blog offline.
Ways to Promote Your Blog Offline :-
1 > Print Posters and Pin Posters :-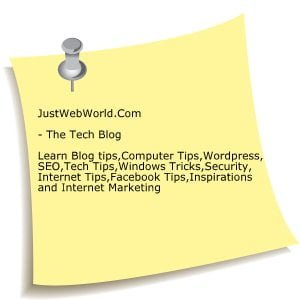 Design a Eye-Catching Posters for your blog and pin that Posters to Society,Collage board and other places.by that your blog grow more locally.
2 > Print Blog T-Shirts :-
Design your T-Shirts with your blog URL and Look Awesome.it is best way to promote your blog Offline.Not Just Only Design T-Shirts but also design Mugs,Pens and Calender.
3 > Business Cards :-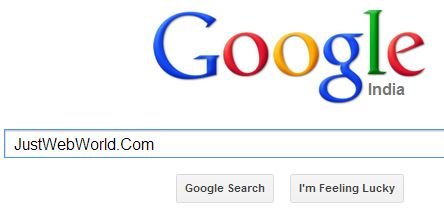 Design a Business Card with your blog URL.This is a Cheaper way to promote your blog Offline.
4 > News Papers,TV Channels and Magazine :-
you can Advertise your business blog with the News Papers,Magazine and TV Channels.This is a Awesome Way to Advertise your Business Blog.Many Time you see the Go-daddy and Bigrock ads on TV Channels.
5 > Promotion Flyers :-
Design a Small Advertising papers and Print out few Copies.Share a Copy with your neighbors and others.this is effective ways for advertise your blog.
6 > Random SMS and Calls :-
Send a SMS or Call to anyone and tell them to Visit your blog.
7 > Back Of Library Book :-
Some People have a Habit that Write or Sketch Something at the end of the Book.Use This Formula For Promote your Blog Offline.
8 > Write On Currency Note :-
Write your URL On Currency Note.It is also Best Way to Promote your Website Offline.Give a Hand to Hand note to other with the visible portion of URL.(Note :- It is illegal to write on currency notes in some countries)
9 > Change Your Bluetooth and WiFi Name :-
Change your Bluetooth and WiFi Name with your Website URL.When Some one Try to Find Bluetooth and WiFi than visible your URL.
10 > Use Cyber Cafes :-
Go to Cyber Cafe and Replace Home Page URL with your site URL.When Anybody Open Browser than he first visit your website.
11 > Public Toilets :-
The Public Toilet is one of the effective ways to advertise your website.Just write your blog URL on the Doors and Walls of the Public Toilets.
12 > Print URL On your Vehicle :-
Print a URL of your Website on Vehicle.it is better way to advertise your blog.
13 > Tell your Girl Friends :-
Tell your URL as many girls as you can.There are guaranteed chance to grow your business blog.
I Hope that you are enjoying this post.
Read also :- Download PPT Of Search Engine Optimization