India encompasses thousands of petrol pumps that are visited by several people every day. There are some petrol pump brands that are preferred more than others owing to the credibility they have established in the market. We bring to you a list of few such brands of petrol pumps.
Top Petrol Pump Companies In India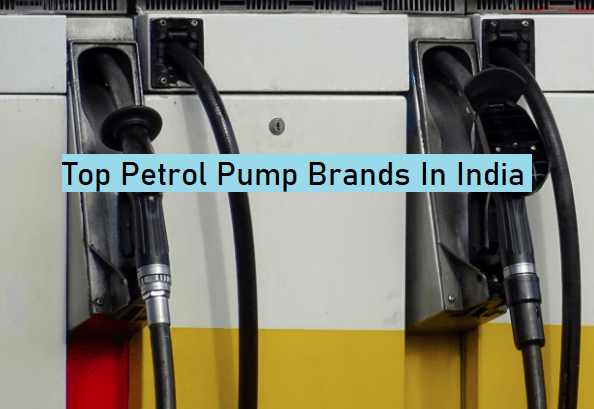 Read on to know about the top brands of petrol pumps in India.
Indian Oil
Indian Oil is one of the biggest and most trusted oil companies in India. It is at the zenith when it comes to profitability. The main business of this organization is refining and marketing of petroleum products.
There is a growing demand of petrol and petroleum products in India and Indian Oil has been striving to meet the same. The company has expanded over the years and continues to do so in order to meet the ever increasing requirements of its customers.
It has thousands of petrol pumps in the country. Indian Oil was the first to equip their fuel stations with digital dispensers, good lighting system and standardized signage.
The company does not only serve the public in India but has also established itself overseas. It operates in many other countries including Mauritius, UAE, Singapore, Myanmar, USA, Sri Lanka, and Bangladesh. The brand has created a strong customer base in these countries.
Hindustan Petroleum
This is a well known petrol pump brand in India. You will find its petrol pumps in every nook and corner of the country. Hindustan Petroleum, commonly referred to as HP offers top notch products and high quality service.
It operates two major refineries in the country and spins a wide range of petroleum fuels used in automobiles as well as industrial machinery.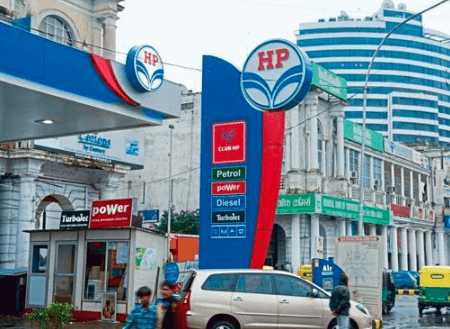 The company has several petrol pumps located in different small and big towns and cities of India. These outlets provide normal petrol and diesel as well as their high speed variants. HP petrol pumps are not just a place to get your vehicle's fuel tank filled they offer many other products and services too.
Many of their outlets sell coolants, engine oils, car care products and more. The staff members at these fuel stations are happy to help the customers with all these requirements.
Bharat Petroleum
Another trusted Indian Petroleum brand, Bharat Petroleum is owned by the Indian government. It stands at the 2nd position when it comes to the largest downstream oil companies in the country. The company is headquartered in Mumbai, Maharashtra and has fuel stations across India.
It has more than 13,000 fuel stations spread across the country. More than 8,000 among these are fully automated. Petrol, diesel, CNG and automotive LPG is available at these stations. Premium quality petrol and diesel are also available at these stations. These products leverage better driving and higher octane numbers.
Bharat Petroleum has created special fuel station formats such as Pure for Sure Platinum, Pure for Sure, and Highway Star to cater to the needs of customers belonging to different segments of the society. The company also runs loyalty programmes such as Petro Bonus and Smart Fleet to benefit its customers.
Reliance Petroleum
Owned by Reliance Industries Limited, Reliance Petroleum is the biggest private sector oil company in India. It is based in Ahmedabad, Gujarat. The company offers high quality petroleum products. RPL Jamnagar Refinery owned by Reliance Industries is the largest refinery in the country.
Reliance Petroleum has petrol pumps across the country. You will see Reliance petrol pumps in every Indian state. Many of their petrol pumps have been set up on the highways for the convenience of travellers.
Their petrol pumps are well maintained and stocked with fuel at all times. The fuel available here meets the prescribed specifications. It is free from any kind of adulteration and is safe to use. Though it is a private company, the standard petrol and diesel price is charged for both private and commercial vehicles.
Nayara Energy
Nayara Energy is a private downstream oil company in India. It has its headquarters in Mumbai. Earlier known as Essar Oil Limited, the company has more than 5,000 retail fuel outlets spread across India. Essar Oil was taken over by Rosneft and an investment consortium that was led by Trafigura and UCP Investment Group in 2017.
Nayara Energy is known for producing, refining and marketing various petroleum products. Its products meet the set quality standards. The organization has created a good customer base owing to its quality products and services. Nayara Petrol pumps offer quality fuel and quick service. The company is planning to expand its business.
Shell
Shell or Royal Dutch Shell is a British-Dutch company that has established a good hold on the Indian market when it comes to petroleum products. The company has its headquarters in Netherlands and operates in several countries such as Hong Kong, Australia, Canada, Nigeria, Philippines, Egypt, Pakistan and South Africa to name a few.
It has around 100 petrol pumps in different Indian states. Shell mainly operates in the Indian state of Karnataka where it has around 30 petrol pumps. It also has petrol pumps in other states including Tamil Nadu, Gujarat, Assam, Andhra Pradesh and Maharashtra.
These petrol pumps offer high quality fuel and good customer service. Stand fuel charges apply at these petrol pumps. The staff members employed at the Shell petrol pumps are polite and helpful.
Shell also offers petrochemical products, lubricants and natural gas. The company is planning to expand its business in India as well as other countries. We can expect more Shell petrol pumps in our country in the times to come.