There are many bicycle brands in India. This makes it difficult to decide as to which one to opt for and which one to leave. While all these bicycle manufacturers and dealers claim to offer quality products many of them fail to do so. It is thus imperative to know as to which ones are actually offering good value for money before you make a buying decision.
Most Popular Brands of Indian Bicycle
Here is a look at the best bicycle brands in India.
Avon Cycles
Avon brand was established back in 1948 by Pahwa brothers who were based in Indian state of Punjab. Initially the company manufactured cycle saddle and brake. However, soon after it started manufacturing full-fledged bicycles. Pahwa brothers strongly believed that quality came first and manufactured bicycles based on the same.
Their cycles were sturdy and simple. They made these cycles available at a reasonable rate so that people could afford it easily. They maintained the quality and soon went on to become one of the biggest cycle manufacturers in the country.
While initially the brand manufactured simple bicycles to cater to the general public eventually it came up with a wide range of stylish cycles.
Hero Cycles
Hero Cycles was established in the year, 1956. It forms a part of the popular Hero Motors Company. It is known to be one of the largest manufacturers of bicycles not only in our country but around the world. Hero Cycles are loved worldwide.
The same can be judged from the fact that the company exports its cycles to more than 70 countries. More than 7,000 skilled professionals are employed here to deliver top quality Hero Cycles. As many as 19,000 bicycles are manufactured here every day.
The company keeps coming up with different stylish range of cycles that become an instant hit. Their Hero Ranger series was one of the most sought after cycle range in the country around a decade back. Their newer range including Hero Sprint and Hero Urban have also gained immense popularity.
Atlas Cycles
Think of bicycle and the first name that pops up in mind is that of Atlas Cycles. It is one of the first and most popular bicycle brands in India. Atlas cycle came into being back in 1950 and has maintained a strong foothold in the market till date.
Cycle was one of the main means of transport around that time. People used it to travel within their town/city. Shri Janki Das Kapur, the founder of the company, Atlas Cycles started the brand to cater to the needs of the common man of India.
Ever since the inception of this company, their cycles are known for good quality and cost effective price. The company made its place among the leading Indian bicycle brands by 1965.
Atlas also sells sports bicycle and cycles for kids. They continually improvise their range of cycles to meet the latest market standards.
BSA Cycles
BSA cycles are known for their style and sturdiness. The Murugappa Group and the Tube Investments from UK came together to come up with this brand and their association proved to be truly fruitful. They manufactured different types of bicycles that were made available across the country at a reasonable rate.
The brand is known for its innovation. It was the first to launch an exclusive range of ladies bicycle as well as geared cycle. BSA ladies cycles are quite popular among girls. They come in a variety of colours.
Cosmic Cycles
This is a lesser known bicycle brand in India. But the cycles it offers are top rated. The company was established in the year 1972 and they have been manufacturing and providing high quality cycles ever since.
It came up with simple range initially and has been improvising their cycles with the advancement in technology. They have a team of highly skilled workers and use the best of tools and techniques to manufacture their products.
Hercules Cycles
Hercules Cycles are known to be stylish and robust at the same time. The brand forms a part of TI cycles. TI brand has its showrooms across the country and sells bicycles to match the budget of different segments of the society.
They came up with Hercules cycle in 1951. Hercules became the first Indian bicycle brand to launch mountain bikes. They boast of manufacturing high quality mountain bikes that can withstand the tough hilly terrain.
Road Master Cycles
Roadmaster is basically an American bicycle brand which is quite popular in India. The brand sells more than 60 models of bicycles in the country. They have exclusive range of bicycles for kids, young girls, women, men and boys. They also have special sports bicycles.
Their cycles are known for their high quality. Among the various bicycle brands available in India, this is one of the best.
Montra Bikes
Montra bikes are reliable and reasonable. They offer a good performance. Different varieties of bicycles have been made available by the brand to match different land surfaces in the country.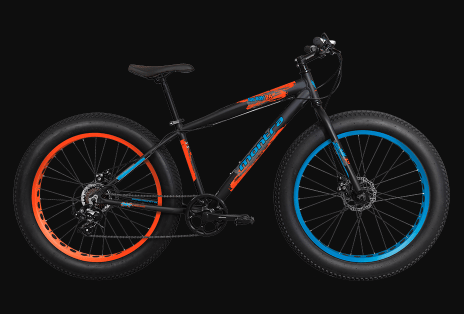 They have cycles for the beginners as well as professional riders. Special attention is given to offering a comfortable posture to the riders. These cycles are known for their light weight alloy frames, robust tyres, upright seating position, sturdy metal body and straight handlebars.
With so many amazing bicycle brands available in the market, it can be really difficult to drill down to one. The key is to jot down your specific requirement and pick the one which matches it closely.