There is a major difference between owning a website and owning a valuable website. Most people are familiar with Amazon, eBay and other popular e-commerce websites. Many people do not know about the smaller sites that compete with Amazon and eBay. You'll undoubtedly want to turn your website in the next e-commerce giant.
Great User Experience (UX) Design Leads to Conversions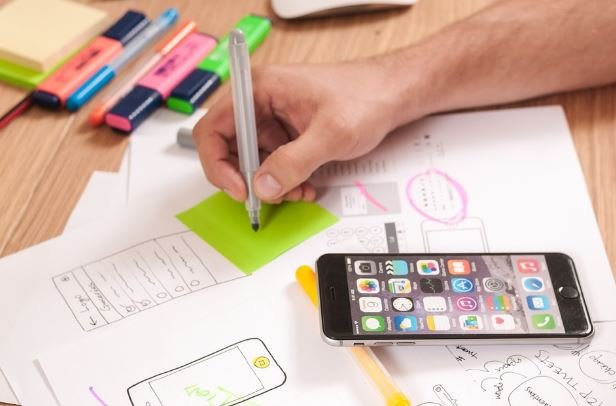 Achieving that goal will be much more difficult than you could ever imagine. Incorporating an excellent UX design into your website is definitely a good way to get started. Within this in-depth guide, you will learn how a UX design can greatly boost your site's conversion rate.
On Page Longer
The concept of UX design is to build a website based on the user's perspective. Everything is done to enhance the user's experience on the website. By greatly enhancing the usability of your website, there is a pretty good chance that the user will remain on your website for a longer period of time.
This could have a positive impact on your site's conversion rate. By keeping the user on the site longer, they'll browse more and they'll add more items to their cart. In return, this will equate to elevated profits for your business.
Word Of Mouth
As you likely already know, word of mouth is vitally important in this day and age. It is possible to create a whole business using nothing, but recommendations from previous clients. With a UX design, you'll be able to impress the user and leave an impression. In return, this could encourage them to tell others about your business.
Whether they're sharing your business through email, social media or directly with others, you can guarantee that it'll bring more consumers to your website.
Making A Good Impression
Put yourself in the consumer's shoes. Would you purchase products from a website that had no stunning graphics or a website that was difficult to navigate? If your website looks like it belongs in the early 1900s, there is a good chance that it is going to turn off modern consumers. Instead, you need to make a good impression right from the start.
This is why you should get in touch with a reliable web design agency Or UI UX design agency. It make the upgrade to a gorgeous UX design. Make a good impression from the get go and you'll be able to hook in the consumer. In return, this will force them to purchase someone on your website.
Check Out With No Delay
Finally, you should realize that a terrible website design will mean terrible navigation. This is something that you need to avoid at all costs. As stated by experts from the top CRO agency Conversionrate.store it is pertinent to make sure that the user is able to navigate your website easily. They should be able to add items to their cart and check out with little to no trouble.
If the website is easy to navigate, the client will feel the urge to purchase more from your store. As a result, this will boost your site's conversion and send your company's profits and revenue through the roof.