Gone are those days when you didn't have to think much before setting up a venture. Today, if you want to run a business successfully, you need to pay attention to multiple things that affect your brand image in the market. Unless you do it, you cannot stand out and attract new customers. The first step towards creating a distinct brand image is designing a brand logo.
Why a Good Logo is Essential to Your Business
Just in case you've not yet designed it yet, take the help of firms like LogoOrbit that can help you do this in a hassle-free manner. Use its online logo designing platform and create your brand logo in a hassle-free way.
In case you need some driving force before taking a plunge ahead in this direction, here are some facts that would prompt you to do so as soon as possible.
1) Gives You A Unique Identity
Think about the logo designs of Google, Facebook, Amazon, and Apple once.
Don't you think 80% of the people who use the internet can recognize the logos of these companies without any external help?
What is it that makes these companies and their logos so unique that hundreds of millions of people have no problem recognizing them online and offline?
As a business owner, you should ask these questions from yourself quite often. As you start thinking about brand identity from a customers' perspective, you will realize that it's the hard work done by these companies over the last many years that has helped them achieve this status. Moreover, they were serious about their logos right from the beginning and kept on working on them continuously. Over time, their hard work paid off, and their brand logo gave them a unique identity.
If you also work on your brand logo, it will give your business a unique identity in the long run.
2) Connects Your Customers With You
Regardless of which industry you're into, as long as you have a nice logo, you'll find it easy to connect with your customers. People get attracted to beautiful colors and designs naturally, so when they see your logo and find it unique, most of them become curious and want to know more about your brand and the products/services you offer.
Typically, businesses spend millions of dollars to establish this connection. A good brand logo can do it for free.
3) Helps You Stand Out In The Market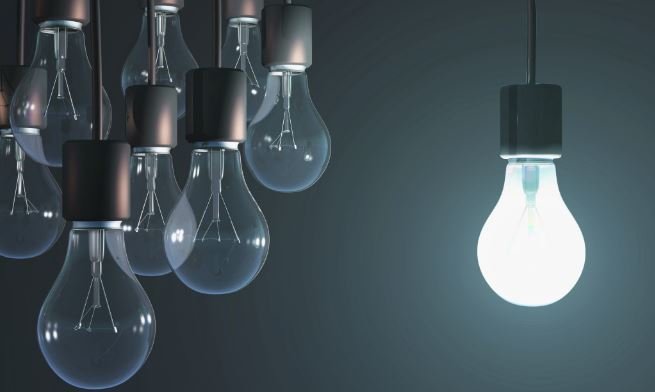 The name of your business might be partially similar to another company, but as long as your logo is unique, the business will always stand out. It might be of no importance at present; however, as you spend some time in the market, you will realize that it's not easy to stand out. With the help of a good logo, you can always make it happen in autopilot mode.
4) Organic Promotion of Your Business
If you are a tech-focused business and place your logo on all the images that are uploaded on your social media accounts as well as the website, you get a chance to get free and organic promotion whenever someone uses your images or shares them across the web.
When people see those photos and your logo placed on them, they search for your name online and stumble upon your website or social media account. This is one of the easiest ways to organically promote your business on the internet.
Overall, you get benefited in ways beyond anyone's understanding when you have a great logo. So, leave all your doubts aside and get a beautiful brand logo designed for your firm without any further delay.