Buying a car is on the top of the to-do list in life for most people. It can be fun to choose the right car, but getting the right car loan can be confusing, especially if you are a first-time buyer. Therefore, understanding how a car loan works is crucial before making a financial commitment that significantly affects your future.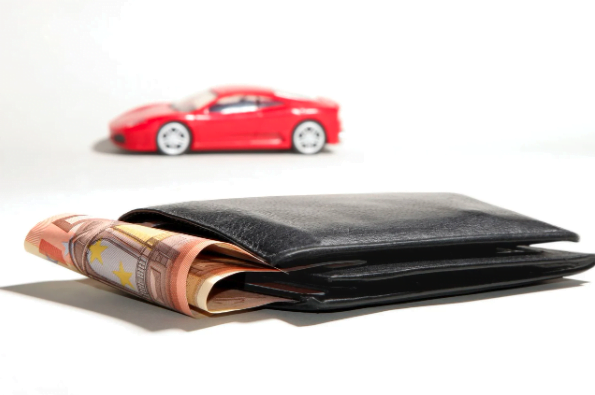 How Does Car Loan Work?
An expense as considerable as the price of a car may need external financial assistance from a car loan. By taking a car loan, you are borrowing money from a bank or a financial institution to purchase a car, agreeing to return it within a specified period. The amount you return includes any additional fees and the interest accrued over time.
The first step is to decide the car model which you wish to purchase. Depending on the chosen car model and its price, the bank or the financial institution provides funding.
After this, you have to insure the car for additional safety. Then, the car loan interest rates are determined, and consequently, the EMI is confirmed.
Can You Take A Car Loan?
Let's understand the basic eligibility criteria to apply for a car loan.
You must be within the age bracket of 18 to 75 years to apply for a car loan.
Your monthly income should be at least Rs. 10,000.
If you are a salaried or a self-employed person with a minimum of 2-3 years of work experience, you can apply for a car loan.
You should be residing in India to apply for a car loan from

Indian banks

and financial institutions.
A year of residential stability is crucial to apply for a car loan.
Things to Remember When Applying for a Car Loan
Here are some of the things you must consider when you apply for a car loan.
Understand Your Budget & Affordability
When it comes to major financial decisions, it is crucial to assess your budget realistically to know your affordability.
While a car loan can help you get the car of your dreams, you must be careful about the loan amount as it can be a long-standing obligation. Think of car maintenance, registration and other expenses in the coming years to get a better estimate.
Plan Your Finances to Repay the Loan
As per the budget, you decide, you can plan the EMI for the car loan. Make sure to consider the car loan interest rates carefully when selecting the loan duration and EMIs. Reliable banks such as Axis Bank offer car loan interest rates favourable for diverse financial profiles.
Get the Car Loan Approved First
Before you shop for the car of your choice, getting the car loan application approved is crucial. It will simplify the process for you and make it more convenient and hassle-free.
What Documents Do I Need?
The next step to apply for a car loan is to make sure you have the appropriate paperwork required by the bank or any other financial institution you select. Here are some of the common documents that may be needed.
Proof of Identity 
You can submit a PAN card, driving license, AADHAR card, passport or any other identity proof document issued by the government of India.
Proof of Age
According to the eligibility criteria, the applicant must be 18 years of age to apply for a car loan, a document proving their age is required. This can be either the passport, driving license, ration card, school leaving certificate or any other government-issued document that includes your age.
Proof of Address 
Your valid address proof, such as a PAN card, AADHAR card, needs to be submitted to the concerned institution with updated information.
Others
You may also need to submit a signature verification to the institution. Along with that, you need to provide your recent photographs.
Proof of Income
If you are a salaried individual, you need to provide the current salary slips for six months, bank statement for the last three months and other required documents. The requirements may be different for self-employed individuals; make sure to check for these when applying for a car loan.