Permanent Account Number (PAN) introduced to the public last decade as the purpose of identification, and it became mandatory for every company to collect their employees PAN copies. So, it became mandatory for every individual who wants to work for a company apply for the PAN card.
Permanent Account Number is a 10-digit number that serves the purpose for those who have tax to pay to the government.
As the technology became accessible in many parts of the country, the government has arranged online services for the common people. We are going to show you how you can apply for PAN card online.
What Do You Need to Apply for PAN Card Online?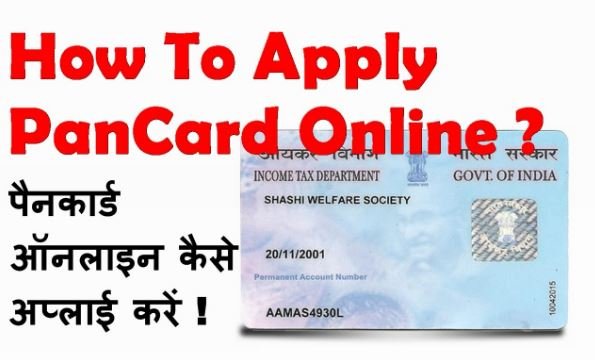 There are certain things you need to get ready before applying for PAN card.
You need to get scanned copies to prove your identification, age, and address.
There are many documents you can use to identify yourself and get a PAN card in your name, and we will tell you few documents that can get your PAN ready without any documents issues.
Aadhaar card: Currently, one of the major identification cards in the country is Aadhaar card, which is more than enough to prove half of the details.
Qualification Memo: You can use your 10th class and 12th class long memo as well. It helps the authorities to confirm your name and age.
Bills: You also have to prove your location by address. You can use the regular bills like the Water bill, Electricity bill, Bank statement, Telephone bill and other bills. Remember, the reputed organisation or the Government should issue most of the bills.
No need to worry, if you don't have any of the identification proof's with you because there are many other ways you can prove your identification.
The best way to gather more information on the identification proofs from the official customer care.
One: Customer care number: 020 27218080
Two: Toll-free number: 1800220306
Three: Customer care number: 022 67931300
1] Applying for PAN Card online
We are going to show you show you how to apply for a new PAN card for Indian citizen and (NRI) foreign citizen.
If you are Indian Citizen (Form 4A), then select form 4A, or if you are a non-resident of India Form (4AA), then select form 4AA.
An Indian resident cannot apply for a new PAN card from the TIN.TIN sub-domain of the NSDL website. However, every Indian can use the online services dot NSDL site to apply both 4A and 4AA.
Do not worry about the registrations because both 4A and 4AA are pretty much the same, so you don't need any separate tutorial on for directions.
NOTE: You have the option not to fill blanks that don't have a star mark.
One:  Go to official services page of NSDL, even If you are Indian resident or non-resident.
Two: In the first row, you have to select form 4A or 4AA and continue. In case, if you have made a mistake and received a PAN with errors, then you can select the third option for correction as well.
Three: In the third option, you have to select the category. Let us help you a little here; you have to select INDIVIDUAL, if you are applying for a person. Rest of them are for those who want to establish a company, organisation, NGO, and other things.
Fourth: In the next option TITLE, you have to select M/S (only for companies), or Shri (Male), Smt (Married woman), and Kumari (Unmarried lady.) You can select Shri even if you are a married person or not.
Fifth: In the next blank, you have to add your surname (Example: Silvery,) then you have to add your first name (Example: Joseph), and then add your last name (Example: Heinrich.) You have to fill the blanks correctly, or you may get a PAN card with a jumbled name.
Sixth: In the first row, you have to add your date of birth, or your company establishment date, or formation day of the company. Then you have to add your email address, or your company official email address (Never lose access to this email address) and finally add your mobile number.
Remember, losing access to the mobile number and email address can cause you a lot of time and problems when you need your PAN card.
Seventh: Now read the code in the reCAPTCHA and type in below, then click on SUBMIT. Take few seconds to read it properly, and if you get it wrong, then you may have to fill the form again.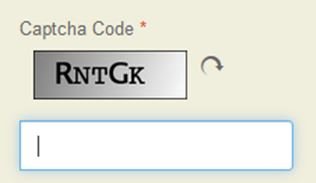 Eighth: Login to your email account and you will find the TOKEN number. You have to log in using Token number, email address, DOB, and then repeat the reCAPTCHA, then click on submit.
Ninth: In the next first section is about documents. You have three choices,
1 – Submit digitally through e-KYC and e-sign (Paperless).
2 – Submit scanned images through e-Sign.
3 – Forward application documents physically.
Choose your option and move to next procedure.
Tenth: In the next page, you have to add your mother or father's Aadhaar card number, and the same goes for their PAN card as well.
Eleventh: You need to provide information of income source (Only for companies.) You also have to add information of communication.
Twelfth: From here on, all you need to do is to fill up your details like Residence address, telephone number, email address, etc.
Thirteen: At the bottom, you have to add documents like Proof of identity, Proof of age, and Proof of address.
Fourteen:  In the end, you have to add your photo and signature.
There's no competition from here on. You will receive a message, and email from the Income Tax department that your request is received. You will be provided with details that you can use to track your PAN card.
It takes fifteen days to twenty days to receive the PAN card to your house.
Conclusion
We have shown you how you can apply for PAN card and we know that you have doubts so that you can leave a comment below for suggestions.