We know how much you love to travel. But like most people, you may sometimes fear for your safety when exploring a foreign country. That's why we compiled this list of 5 of the best and safest cities for travel in Europe.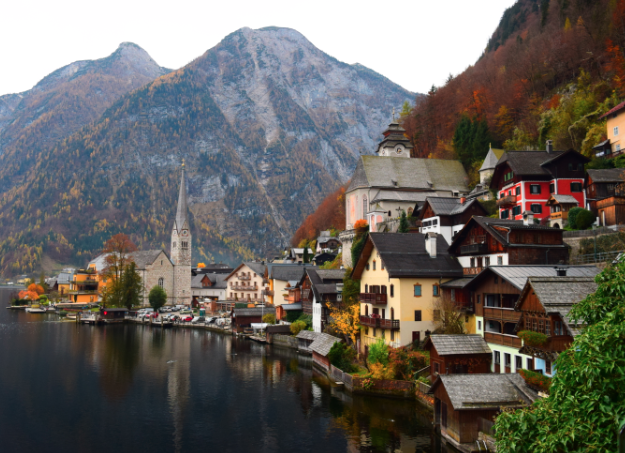 Copenhagen, Denmark
A land of beautiful scenery and beautiful people, Denmark also boasts one of the safest cities in Europe. Copenhagen has a low crime rate and has almost no risk of natural disasters.
Most cruise ships arriving in Copenhagen berth at Langelinie Pier. The pier, promenade, and the surrounding park have been popular for leisurely strolls by the locals, for centuries. Look out for the little mermaid statue.
Sculpted by Edvard Eriksen in 1913, it is one of the most famous landmarks in the city. This delightful tribute to the world-famous Danish fairytale author Hans Christian Andersen sits on a rock next to the Langelinie Promenade.
Vienna, Austria
Home to one of the best performing arts schools in the world, Vienna is also a tourist's dream European destination. Classical architecture, famous monuments, and rich culture and history are here to enjoy.
Are you a fan of Baroque architecture? One of Vienna's most popular attractions, Belvedere Palace, consists of two beautiful Baroque buildings: the Lower (Unteres) Belvedere and the Upper (Oberes) Belvedere.
Don't let your visit to Vienna end without a glimpse of its grandiose halls filled with ornate stucco reliefs and frescoes.
Vienna is also considered one of the safest European cities to visit, making it both a desirable and safe destination for your European tour. This city also has a reputation for low crime rates and a clean environment, with good air quality and high-quality drinking water.
Krk, Croatia
Violent crime in Croatia is rare, and overall crime levels are quite low. Krk, the most populous island in the northern Adriatic Sea, has been inhabited continuously since Neolithic times.
It is one of the best tourist destinations in the region, thanks to a mild Mediterranean climate, favorable position, and natural beauty. In ancient times it was hailed as the "Golden Island" (Insula Aurea). But its cultural heritage has earned it other names too, notably the "cradle of Croatian culture".
One of the best ways to explore Croatia is to rent a boat in Krk. And as Krk Island is connected to the mainland by a bridge, it is the perfect gateway to exploring the whole of Croatia.
There are also several caves around the island awaiting your exploration, and if you are a keen birdwatcher, the cliffs are used as breeding grounds for various birds.
Ljubljana, Slovenia
The capital of Slovenia may be one of Europe's smallest and least populated capital cities. But don't let that dissuade you from traveling here, as it's also probably the safest capital city in Eastern Europe.
Slovenia ranks among the 10 safest countries in the world, and the city of Ljubljana is one of the best in the country. There are no slums and not many beggars in Ljubljana. But if you do happen to meet any, they are usually harmless.
For the LGBT community, it is important to note that there are several LGBT nightspots in the city, and the Ljubljanians are relatively tolerant people. Ljubljana is also a very suitable city for solo women travelers, as it can safely be navigated even at night.
Basel, Switzerland
Like all other cities in Switzerland, Basel is a safe and pleasant place to travel. You'll be safe anywhere at any time, even at night. The crime rate is very low here, the Swiss police are serious about enforcing traffic regulations, and drivers here are very considerate of pedestrians.
The index of crime is very low here, and the city is clean. Plus there is so much to see and do here. But a definite highlight for all arts and culture fans is the Kunstmuseum. The Kunstmuseum Basel houses the oldest public art collection in the world and is listed as a heritage site of national significance.
This precious collection of art dates back to 1671 and we highly recommend you include it in your travel itinerary on your visit to this city.