Are you a nature lover who loves capturing the beauty of the outdoors? If so, you'll want to invest in a camera that will allow you to take stunning photos. Canon cameras are a great option for those who enjoy nature photography.
From the ability to take beautiful night shots to the superior image stabilization, Canon cameras have features that make them perfect for capturing the beauty of the outdoors. In this blog post, we'll take a look at three of the features that make Canon cameras great for nature lovers.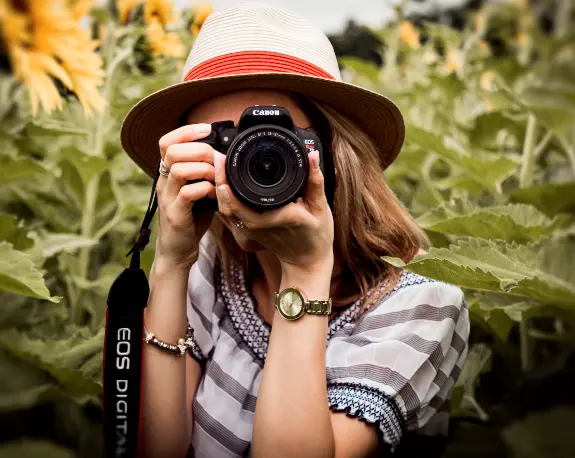 Optical image stabilization
Canon cameras at digiDirect are perfect for a nature lover who wants to capture all the beauty of the world. With optical image stabilization, you can rest assured that your images will be crisp and clear. This technology uses a gyro sensor to detect the camera's movement and compensate for any shaking or vibration in order to produce sharper results.
Additionally, this feature also allows you to shoot in low-light conditions without the need for a tripod, making it easier to capture stunning shots even when there's limited light. From sunsets over the horizon to wildflowers in bloom, optical image stabilization ensures that your photos will never be blurred or out of focus.
Full HD video
Canon cameras have some of the best video features available, and their Full HD video is no exception. With Full HD video, you can capture stunning, crystal-clear footage of your outdoor adventures with a quality you won't find on most other cameras.
The detail in your footage will be excellent, so you can get crisp, vibrant images for all your nature shots. Canon also offers slow motion, time-lapse, and fast motion video functions, giving you plenty of options for capturing unique outdoor moments. With this level of video quality, your outdoor videos will look beautiful no matter what kind of camera you use.
Advanced Autofocus
Canon cameras are perfect for nature photography because they feature advanced autofocus capabilities. Their Dual Pixel Autofocus system has two photodiodes inside each pixel which helps them acquire focus quickly and accurately even when the subject is in motion.
The new EOS-1D X Mark III and EOS R5 also feature Canon's latest Deep Learning technology which helps you capture even more dynamic images. This technology enables the camera to learn from its surrounding environment and analyze it in real time, giving you more precise and faster autofocus performance than ever before.
So, with Canon cameras, you can confidently shoot wildlife and other moving subjects without having to worry about blurriness or lack of sharpness.