When TikTok first appeared in the social media world in 2018, no one could have predicted the power it would go on to have. As far as I know, it's a short-form video app known as "TikTok" that was first launched in China under the name "Douyin" before becoming global in 2017. According to the company, TikTok is the most popular platform for short-form smartphone videos.
TikTok has a significant impact on cultural times as it is the top choice of the influential Generation Z. Internet searches will lead you to various helpful tools, such as the TikTok follower count that can assist you in monitoring your following.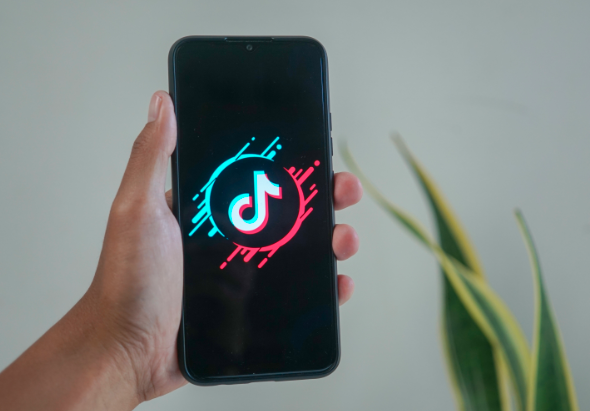 Companies can experiment with exciting and engaging short-form videos on TikTok to showcase a less polished aspect of their brand. If you're interested in learning more about the wacky side of TikTok, this is the post for you.
It's Like a Combination of Various Social Media Platforms
It resembles Vine, Instagram Stories, and its predecessor "Musica.ly." The basic idea is to record and edit videos that are less than one minute long.
A significant part of the appeal is the ability to modify videos. Unlike Instagram, you do not need to utilize a separate tool to polish your videos, and you can utilize the audio recordings and effects straight from within the application.
The presence of hashtags and subtitles at the bottom of the screen ensures that they are constantly visible to viewers.
On the right side of the screen, there are options for interacting with the user or the material. It is important to note that some of these hashtags are associated with particular challenges or memes. As far as the substance itself is concerned, there is a vast selection of amusement for everyone.
Several of these TikToks utilize the same audio, as you will see. Since Generation Z is predominantly active on this platform, there is a greater quantity of political and social justice-related content.
You Can customize your Favorites Videos
You may not find what you're looking for if you conduct a thorough search. If you don't see the thumbnail for the video you're looking for in your list of favorites, you may have to search for it elsewhere on the internet.
TikTok allows you to do more than simply "like" videos. Additionally, you have the option of saving your preferred sound effects. Finding your favorite music is much more time-consuming than finding your favorite videos.
Several sounds supplied by users have inconsistent names, making it difficult to track them down. If you don't know what you're looking for, the only way to hear a sound is to click on it and play it.
Users can organize and categorize their preferred media sources with a folder system. You couldn't always tell the difference between hilarious videos you wanted to show your friends and dance tutorials you wanted to practice on your lonesome.
Anyone Can Quickly Get Popular on TikTok
TikTok is a platform where new producers and unexpected content can become famous due to an algorithm that stimulates user discovery and supports various challenges and trends.
How do videos get popular on a platform where people pose for the camera while listening to music? As far as we know, the combination of a beautiful face, outstanding tongue-twisting lyrics, and captivating camera tracking drew in viewers.
One TikTok celebrity, with over 88 million followers and an official record deal, is Bella. It's not terrible for a 12-second clip of someone bored and having fun at home. A montage by artist Fedziownik, with a staggering 49.3 million likes, is the second most popular TikTok video.
That exposure would have made Van Gogh turn his other ear to the music. At the time of writing, Bella Poarch's lip-sync video is the most popular video on YouTube. 54.8 million people have liked this since its release in August of 2020.
TikTok Helps Brands and Influencers Connect
It's easy to find influencers in every field because anyone can become well-known. Marketers and public relations professionals continuously search for brand ambassadors and influencers.
However, companies usually have to hire a service to assist them in connecting with the right influencers for their audience that is suitable for them. Fortunately, TikTok's Creator Marketplace eliminates the need for a middleman.
Check out the influences you've already deemed worthy of consideration to see if you can narrow it down. As a result, you'll know what to work on to improve your product to make it more enjoyable for more of your customers.
Also, because these artists are more reliable, you can rely on their feedback if you offer them high-quality work.
You Can Search TikTok Videos by Audio
Having other videos with specific audio tracks would be amazing. Find a video with sound and enjoy it. To stop the video from looping, press the right side of the record player's spinning disc. To hear the music playing in the background, go to the video's "Soundtrack" section and click on the link.
You may add the sound to your favorites, share it, find out where it first appeared, and search for any video that uses it from the sound page after clicking on the link. Using this sound, you can even begin capturing a video. You may also perform a sound search on the Discover screen.
You Can Do a TikTok Voiceover
To record a voiceover or video blog, you can use the TikTok mobile app. It will take a few seconds before the posting page is ready.
Activate your microphone and start recording again when you've finished recording your screen. While recording your screen, you can see a preview of your TikTok video by touching the thumbnail to the right of the caption.
What exactly is going on here? Think about what it would be like to narrate this TikTok video. You can see and hear it all on your phone's screen. After you've completed recording the screen, close the TikTok preview.
Fill in any noticeable gaps with this method. To remove any additional white space from the screenshot, edit the beginning and end of the clips. TikTok allows users to upload videos through the "Upload" button.
Conclusion
The information in this article should help you get the most out of this app. A deeper understanding of this software will help you master its systematized use because so many individuals do. Keeping tabs on the latest TikTok news will help you stay on top of the hottest trends and maximize your content and account.