The hospitality industry is experiencing a resurgence post-covid, with people finally taking those long put-off vacations and seeking out new experiences and destinations as an antidote to the months of lockdowns and pandemic-related stress.
While this is a great thing for the hospitality industry, competition is fierce right now, with new hotels, holiday rentals, and other forms of accommodation popping up everywhere. This means that providing the very best guest experience possible is crucial to keep up with – or, better, surpass! – the other rival venues.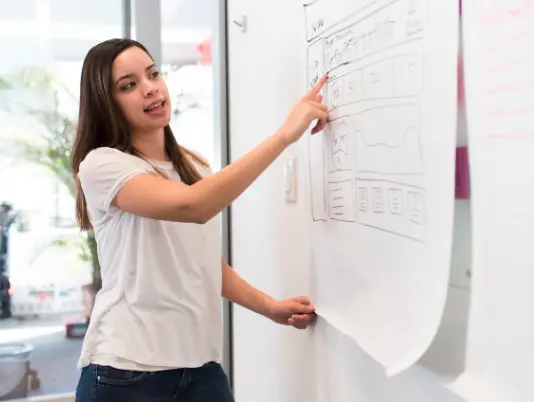 This is where software steps in. There are now loads of digital solutions available to help with everything from optimizing your guest check-in process to managing your communication channels. Below you'll find the key reasons that you need to embrace hospitality software solutions in 2023.
Smoother Check-Ins and Check-Outs
When your guests arrive, tired from their journey, only to be met with a long line for the front desk, this does not get their stay off to the best start. Recent research revealed that the average wait tolerance time (for guests from the USA) is only five minutes – anything longer than this, and they will be seriously unimpressed.
Take the pressure off your front desk staff and cut the queue by up to half by simply using software that allows you to offer online, remote check-ins and check-outs. Typically, this software will also turn your guests' smartphones into their room keys, so they can breeze past the front desk and head straight to their rooms to relax upon arrival.
And as a bonus? Your front desk staff won't have to spend time dealing with lost keys!
Upselling Opportunities
As a hospitality business owner, figuring out at what point during the guest journey to offer upsells can be tricky. Too frequent offers can alienate guests, whereas offers at the wrong time are unlikely to succeed.
Software tools such as the Duve hospitality platform can help by automatically sending your guests personalized offers and upgrades (both for in-house and third-party services) at key points before and during (as well as after) their stay. By collecting data about your guests from the minute they make a reservation, a hospitality platform is an efficient way to tailor each stay to your guests' unique needs automatically.
Provide a Guest App
A guest app will keep you better connected with your visitors for the entire guest journey and add that all-important convenience factor to their time with you. Ideally, choose a guest app that there's no need to download to provide your guests with all the information they need at their fingertips.
Include details such as a guidebook for the local area, information about your venue and all the amenities on offer, FAQs, and interactive maps. Opt for a guest app with the facility to include personalized reservation information to better engage with your visitors.
A More Connected Guest Experience
The risk of carefully designed manual systems turning into organized chaos is perhaps higher in the hospitality industry than in any other. With communications from guests and future visitors potentially coming in from many different channels, it can be easy for things to get missed, or wires crossed, in the hustle and bustle.
Again, software can provide the solution. A guest communication hub is an effective way to restore order and ensure that not a single message falls through the cracks. When looking for a communication hub, consider an option that unifies channels such as email chat, WhatsApp, Facebook Messenger, and more so that your team can see, at a glance, the conversation history. It's also a good idea to select a guest app that displays customer data via the same platform and allows for segmentation. The latter means you can send bulk messages and offers out while retaining personalization.
Saving Money (and the Planet)
Software can even help you reduce energy consumption within your hospitality business. For example, smart room sensors can be deployed to detect when a room is vacant and, as a result, turn down (or off) things like lighting, heating, and air conditioning.
While this may make a difference of only an hour or two's energy usage per room, the savings that this could represent over the course of a year is likely to be significant.
Improving the Guest Experience and Your Bottom Line
New software offers more opportunities than ever before for hospitality business owners to upgrade their guest experience and boost revenue simultaneously. Tools that can analyze guest data to offer targeted upgrades and discounts at the exact point in the guest journey when they are most likely to be successful, for example, can help ensure your guests have an outstanding stay and provide an additional revenue stream.
Ultimately, the aim is to use software solutions to build a connected system that will create a smoother, more enjoyable stay while also helping your business run more efficiently. Why not try out one (or all!) of the solutions above to start seeing the tangible difference it can make to your guest satisfaction rates and your business's bottom line?