The interest rate on a consumer loan is one of the determining factors of whether that loan was worth taking or not. This index differs from country to country and from bank to bank. Every lender has the right to decide what their interest rates will be within the set parameters and legal boundaries.  It now behooves on the borrower to research and find out which lender has the best rates for them.
In this article, we will discuss in detail how one can get the best interest rate on a consumer loan and also steps for getting a loan. So stay with us.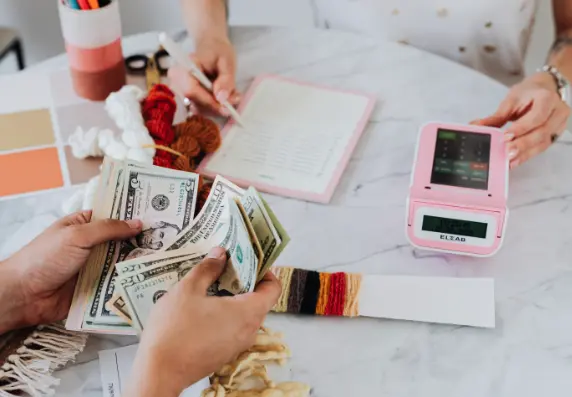 Below are some tips that can help you to get the best rente (interest) rate on your loan.
What to Know/Do before Applying for a Consumer Loan
The points that we discuss below are actually things that everyone should know. Yes you might not need a loan today but there may come a day/season when a consumer credit facility will come in handy for you. So stay with us as we share some things that you need to know in preparation for applying for and getting approved for a credit facility.
Know Your Credit Score
If you have read any article on consumer loans, you will notice that one factor that always comes up is the borrower's credit score.  Every lender checks the credit score of a prospective borrower. This is the sum of a person's creditworthiness. It is affected by how the person handles his/her finances and this includes paying back loans as at when due.
So if you are planning to apply for a credit facility, you have to ensure that your credit rating is high. This has to be as high as 650 and above. If your credit rating is low, you need to find a way to improve it before starting the application process.
Bear in mind that a low credit rating, positions you for disqualification for low interest rates. And in addition, you may not get a substantial amount. However, a low credit rate shouldn't stop you from applying for a loan. The only thing is that you may not get a great interest rate.
There are actually several online lenders who are not overly concerned about a borrower's credit score. But remember that we have pointed out that you may not get the best interest rate.
Ensure that Your Employment History Is Clean
Most lenders are likely to ask for your employment history. This helps them ascertain that you are a responsible person that has held down a job for a good number of years or months. Your employment assures the lender that you have the means of income to repay your debts.
People who have been on a job for long are more likely to get a loan with great interest rate than those who move from employment to employment. This may be seen as a sign of irresponsibility or instability.
That being said, some lenders can give out loans to unemployed persons. They have a way of determining that the customer has the capacity to pay back but the interest rate is usually higher than other lenders.
Have a Verifiable Source Of Income
Following from the point before this, every lender looks out for a verifiable source of income for the applicant. The confidence to advance a credit facility to you only comes if you have a verified source of income.
Self-employed people whose incomes fluctuate should anticipate some difficulty with getting approved for loans. However, it is not altogether impossible; all you need to do is carry out more research to find lenders with less stringent requirements. The income bracket to which you belong will also greatly determine the rate you will get.
Tips for Getting the Best Interest Rates for Consumer Loans
In this segment we will discuss factors that will help any borrower make the most of any loan that they plan to get. These tips are issues that shouldn't be taken lightly because they can make or mar the process. They can if adhered to ensure that you get all the benefits that there are from credit facilities and avoid the pitfalls. So here goes…
Determine the Purpose of the Loan
Before starting out on the journey of taking out a loan, you need to sit down and count the cost. Ask yourself introspective questions such as the purpose for taking out the loan. Can the issue you want to finance with the loan be deferred and tackled with money that you will (can) save up? Is it an emergency that only a loan can salvage? Is it a project that waiting for savings will defeat the purpose?
These questions help keep you on the right track. Furthermore, you need to consider the sum of money you want to take out and be sure that it is the exact amount you need and that the purpose for taking out the loan is solid.
Rectify Any Issues with Your Credit Report
Every lender will check your credit history/report to ascertain your rating. Sometimes there can be errors in the report and that will make it seem like you have low credit rating. That is why it is important to check out your credit report and be sure that it is accurate.
In the event that you notice any errors, contest it and be sure that it is cleared before you go ahead with any application.  If however your report is accurate and your score is low, you need to do something to improve it. You can discuss with a financial advisor to guide you on the best course of action.
Carry Out a Comparison Shopping before Applying
It is financially unwise to apply to whatever lender you come across or to make a formal application to all your preferred lenders at once. The prudent thing to do is to get as many offers as possible through pre-qualification.
This is because every time you send in a formal application to a bank or financial institution, they will make a hard credit inquiry on your account. This will go on your credit report and will deduct some points from your credit score. While this reduction might be insignificant if it were for one application, multiples of application will surely make a dent on your score. Rejection of loan application further puts a dent on your credit rating. Now think of a situation where you applied to 5 lenders and got rejected. What do you think will happen to your credit rating?
The best way to go around this situation is to look out for lenders who offer prequalification. The way prequalification works is that the lender will do a soft inquiry on your history and this will not go on your report. This inquiry will inform the decision to give you the terms and conditions of the loan and also the interest rate. This information will help you decide whether to formally apply to the lender or not.
The prequalification process does not automatically translate to an approval but it does give you a fair idea of which bank/institution will approve your application or not. Additionally, it enables you to get as many offers as possible without hurting your credit rating.
Ensure You Know and Understand Every Detail of the Loan
As you go comparison shopping, ensure that you read through the fine prints of every offer that you get. Bear in mind that every bank has its terms and conditions and the interest rates that they offer their customers. And these differ across board; so do not make assumptions.
While it is true that you should look out for low interest rates, there are also other features to look out for. These features include the fees that are attached to the loan and one of these fees is pre-payment penalty. This penalty means that you will have to pay some handling fees if you decide to repay the loan before the due date.
So be sure that all the features make for an affordable loan before you even start the application process.
Use the Same Parameters for Comparison
The only way you can determine that a loan offer is the best for you is by comparing different offers with the same parameter. Look at the terms of the loan, the duration and the interest rate. Additionally, the fees accrued also affect the total cost of the loan.
It will be remiss of you to compare loans with different terms, interest rates and duration. You will not get the right picture. When in doubt, there are loan calculators online that can help you get a clear picture of what you are getting into with any loan offer.
Use a Co-Applicant
This is one sure fire way of getting lower interest rates. Especially if the person you are applying with has good credit in addition to yours.
A co applicant will help to reduce the burden of credit worthiness. This is because lenders that allow applicants to have co-signers as they are also called merge the credit ratings of both applicants. This means that you stand a better chance of getting better deals on your loan.
Conclusion
Since it is clear that we live in a society where loans are becoming an integral part of our financial life, financial literacy is highly important. So whether you are looking to apply for a loan today or in the near future or you feel you will not need a loan, the information shared herein is quite important. Bear these tips in mind as they may come in handy when you least expected.