After a hard week's work, you need to relax and unwind. And there is hardly anything better than an evening dedicated to yourself and your body. We've put together a quick checklist on how to organize spa treatments at home, and we've gathered all the tools you may need for that.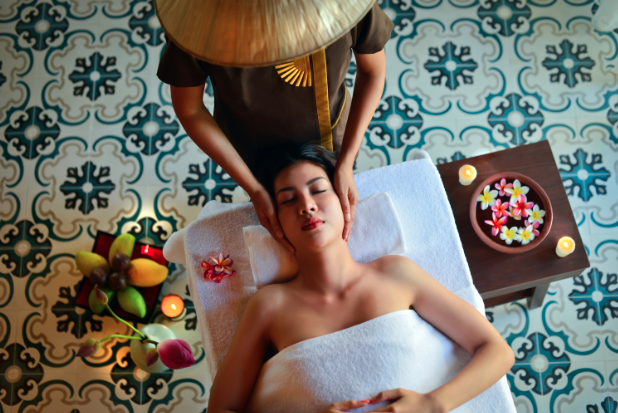 Bath
What's a home spa night without a warm bath? It will relax your muscles, improve circulation, and prepare your skin for further manipulation. In order for the procedure to benefit the body, follow two basic rules. First, the bath should not be too hot, no more than 40 degrees.
The optimal water temperature is 35-39 degrees, depending on individual perception and pressure (the lower you have, the cooler the water should be).
Secondly, you should not lie in the bath too long, limit the time to 15-20 minutes. If desired, add to the water salt, essential oils (but don't overdo it, a few drops are enough!), foam or effervescent bombs.
Enjoyable Activities
For some, bathing is already pleasant. However, others find it a bit boring. For them, there are lots of amazing activities. For example, they can watch their favorite Netflix show, play online slots, or read a thrilling story. But all these activities should never bring stress, letting you completely relax.
Face
Face care can be combined with a bath, or taken either before or after. Use your hands or a masseur (you can use rollers, "mushrooms" or scrapers) to massage your face.
The next step is a gentle exfoliation, then a mask (select according to your skin needs, but you can't go wrong with a moisturizer), which can be applied just for the time of relaxation in the bath.
Don't forget the eye zone and lips, which need a more delicate treatment. At the very least, consider eye patches.
Body
After your bath, work on your skin. Massage brushes, natural scrubs based on salt, sugar or vegetable abrasive particles, and for the most patient – masks and wraps such as clay and algae are useful here.
Then you can give yourself a massage, not forgetting the cream, milk or massage oil. A separate pleasure is massage candles, which combine a pleasant aroma and warm oil, which will delight the skin.
Hands and Feet
Special attention should be paid to the palms of the hands and feet. The skin on your hands lacks its own sebaceous glands, so it's easier to dry and chapped, in addition, more often faced with an aggressive environment. On the legs, the skin quickly becomes coarse, which can also dry and crack.
So, gentle scrubbing is good for the hands, and intensive but gentle exfoliation after steaming is good for the feet. Complete spa care is best done with special masks, which come in the form of socks and gloves – put them on and go watch a movie or read a book while the caring products do their job.