The music industry has grown in terms of how people discover and listen to music. Streaming platforms are the primary reason behind this growth and revolution. From 2018, music streaming continues to contribute to the most substantial revenue in the recorded music industry.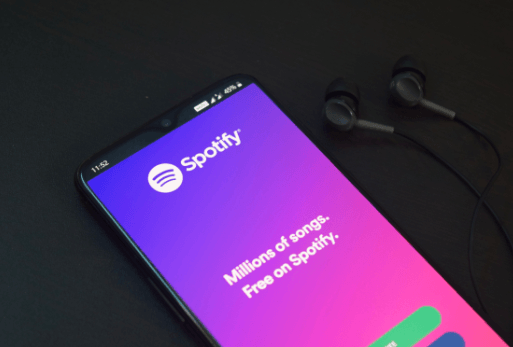 Over 200 million people in the world have subscribed to a streaming service, and the number continues to rise. The rapid growth of the streaming industry has led to more competition.
Streaming companies have emerged, and each wants to become the best by providing unique content, focusing on artists, and offering affordable price models.
For instance, Spotify has different models where people buy Spotify plays. Spotify and Soundcloud are the giants of streaming services. If you decide to buy plays for Spotify, then be sure to do you due diligence and shop around first. A lot of providers of plays are notorious for selling fake plays. Make sure you buy real plays only.
Although SoundCloud reaches every possible type of music, current statics suggests that people prefer Spotify over SoundCloud. Here is how Spotify overtook SoundCloud with AI.
Collaborative Filtering.
This strategy involves comparing a person's behavioral trends with those of others. Content streaming platforms such as Netflix also use collaborative filtering to improve their services. Netflix uses your star-based movie ratings to come up with recommendations for other similar viewers.
Spotify does not have a star rating system. As such, they use implicit feedback. For instance, the number of times you have played a song, your saved music on their list, or the number of times you have clicked on an artist's page. This information helps them to create recommendations for other users that have similar trends.
Natural Language Processing.
Natural Language Processing or NPL analyses your speech over text. Spotify uses AI to scan a song's metadata, blog spots, discussions about musicians, news articles about tracks, and artists on the internet. The Spotify AI looks at what consumers are saying about a specific artist or song and the language being used.
The technology also looks at which artist that consumers compare and other texts associated with those musicians and tracks. Spotify then categorizes these keywords into two: cultural vectors and top terms. Each artist and song have several top words that can change daily.
Spotify assigns a certain weight on each term. This strategy helps them to determine your preferred music genre and create a perfect playlist for you.
Audio Models.
When it comes to audio models, there is no match to Spotify. Spotify uses audio models to categorize music accordingly. This method allows Spotify to evaluate all songs and come up with recommendations. NLP may fail to pick a new song if its coverage on the internet is low.
However, audio models may leverage the song's data, and the collaborative filtering model will be able to analyze the song and recommend it to consumers.
Convolutional Neural Networks.
Spotify has also adopted technology similar to the one used for facial recognition. However, the platform uses this technology on audio data instead of on pixels. Here, Spotify portrays itself more than just a platform for famous musicians. Spotify now offers opportunities to musicians who are trying to gain recognition.
As discussed in this article, it is quite evident that Spotify used personalization to overtake SoundCloud with AI.