Ford. Apple. Disney. Mercedes Benz. Louis Vuitton. Nike. These are a handful of the world's most popular brands. In a way, we can say that these are the pioneers in their respective domains as well.
Every single product that they sell is lapped up by customers without any inhibitions. It is no wonder these brands also bear the "premium" label of being high-end products with pricey price tags.
If you look closely, there is a common thread that connects all these brands. An invisible thread which cannot be seen, but only felt. One which has made these brands dominant forces of leaderboards. Wondering what that invisible thread is? Trust it is.
There is no power in business like trust. The more you have it, the more your customers will buy from you. Why, even Warren Buffet is of the opinion that, "You can't make a good deal with a bad person."
All said, is your eCommerce store trustworthy? Of course, we know that you take all measures to follow the rules, adhere to laws and do the right thing to impress customers. But, do your customers know that your business is trustworthy?
How can your online store which a customer visits virtually exhibit its trustworthiness? Especially when the products cannot be seen for real, touched or felt until it arrives at their doorstep?
Introducing, Trust Badges
Trust badges are logos, seals, icons, symbols, etc. These badges could be used for a variety of purpose. For example, they could be used to proclaim about the genuinity of the website, or an offer like money back guarantee, or sometimes about the special status of a website, like security and so on.
In the internet realm, trust badges usually accompany an SSL certificate. An SSL certificate is used to encrypt and secure a website and its visitors from falling prey to cybercrimes.
1] Types of Trust Badges
Businesses can choose from various types of trust badges, some of which are quickly briefed as below.
Credit Card Trust Logos
Shows the various credit card providers and payment modes accepted by the online store. Popular examples include Visa, American Express, MasterCard, Discover, etc.
Industry Awards
Accreditations, certifications, memberships and awards from industry associations that establish the veracity of the business existence.
Customer Logos
Logos of companies or customers used to showcase the kind of people that the business serves or caters to. The bigger the brand names, higher the trust potential.
Customer Rating
Star ratings, text reviews, and other similar gamification techniques that display how the business or the brand fares in customer service.
Security Seals
Logos that indicate how secure or trustworthy it is to share sensitive information with the business through online mediums.
Trust badges help in convincing customers that the product that they are going to buy is genuine and is sold by a trusted retailer.
2] Importance of Trust Badges in Ecommerce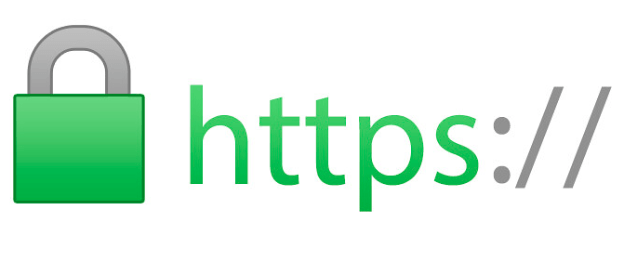 According to studies conducted by Experian, eCommerce frauds are growing at a 30% rate while the eCommerce industry itself is growing at 16%. Let's face it. As long as money is going to be transacted online, criminals will devise a way to steal it.
As a responsible online merchant, and as someone who cares for your customers, you have the responsibility to safeguard them. It is here that trust badges come into play. Here are why trust badges are important for eCommerce.
They Instill Customer Trust
Trust badges help in instilling trust in customer minds. Several studies have proven that easily recognized trust badges can help customers feel at ease while conducting online transactions. Since they are easy to identify and are often positioned strategically on checkout pages or login pages, they help boost customer trust.
It Reduces Cart Abandonment
Trust seals take away the concerns that customers often have about the security of the online transaction. In fact, the security concern is often one of the reasons why they abandon their carts without seeing it to completion. Trust badges can help bring down cart abandonment rates.
Be it to secure your checkout page or to prevent criminals from cloning your website, you need trust badges. They are digital insignia that can safeguard you and your customers from falling victims to the shrewd plans of cybercriminals.
One final piece of advice I would like to give you us, avoid the mistake of considering an SSL certificate as an expense. It is not an expense. SSL certificates and the trust badges that accompany them are investments that will safeguard your eCommerce business in the days and years to come. To learn more about the different tricks to succeed in e-commerce, check out Adrian Morrison – ecom success academy.