Do you love to stare at big, bright and lively animated digital signage's on roads or big shopping squares? According to Arbitron, a coveted organization in consumer research sector, 70% Americans love to do the same. The more interesting part regarding this incident is that a large chunk of the leading brands don't even know this or they don't even care to bother about it.
Media Buying Strategies Attract Your Targeted Audience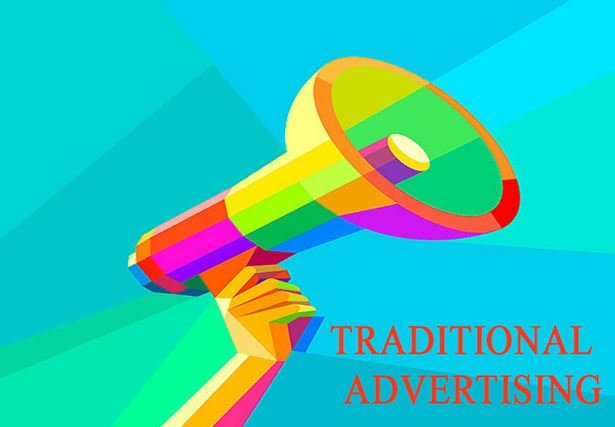 The outcome? Probably, these leading brands are ignoring a huge amount of user attention knowingly or unknowingly. Admittedly, buying paid media, strategically, isn't exactly like a walk in the park. Let's break it down to a more granular and understandable level.
1) Determine where and when your ads should appear.
Before that, you should have a clear conception about the goal you want to achieve through media buying. As the title of the article says, the goal is to attract audience of your business through media buying so we will be more inclined to that here. Clearly, it goes more with the brand awareness than the brand visibility or at times, the combination of the both in this case.
Latest innovation in this media buying niche is the media planning and buying platforms. They offer a kind of 'one stop shop' services to you by helping you to find the right location for placing your adverts to gain the maximum 'ROI' or 'ROAS (Return on Ads Spending)'.
So, are you a mom-and-pop shop or a popular food chain across the nation? If you are the small or medium sized grocery store then you need to reach local audience. Adversely, the large scale food chain, which needs a wide (or national) presence, will eye major cities to put up their adverts.
2) Determine how long your ads should appear.
This is a wrong concept that if you put up your adverts for an infinite time it will push your sales volume to rise like a meteor. It never happened in the history of marketing.
With the ever evolving consumer products and user trends you will have to evolve too.
So, for that to achieve its really important to evaluate the validity and justification of your ads and timing is a key factor here.
3) Determine what type of media you should choose.
This the most important part of the whole story. The type of media you choose will greatly influence the KPIs of your media buying strategy. It depends on the type, the financial size, target market and the user reach or penetration your business requires.
Offline media asset can be classified into these categories:
Hoarding, pole kiosks, bus stop sheds etc.
Print media( newspaper, magazine)
TV and Radio
All of these offline media platforms target or approach a stipulated set of users. If you want to make your grocery shop a household name or if you want to come on the top of the national business newspaper, this is your battlefield and you will really have to solve this riddle with a military dexterity. Thus, you need to choose one or a good combination of these media types to reach your target market.
4) Optimize your marketing budget across different media channels
When it comes to marketing budget optimization, marketers feel that either they are in a war control room or in a rocket science debate. The more you fight the more you lose your ground. I bet, big brands face the same in the fiercest manner.
Socialmediatoday says, back in 2016, 20% of global companies increased their marketing budget for offline media channels and they may continue this trend in 2017. Admittedly, your marketing budget depends on the combination of the offline media channels you choose. So, spend your money carefully and in a calculated way.
5) Don't ignore your target market- user demographics
Have you ever organized a social event to showcase your products? Nowadays, offline marketers are investing as high as 45% of their entire marketing budget in organizing events for their products. Do you users like to read magazines? Do they like to see the adverts of your products on their TV?
Target market analysis and a clear understanding of your user-demography can answer these questions. Technically, without knowing your user demographics and designing your buyer personas are the key factor here. It's not a million dollar suggestion to you but you can know your target market completely only when you know your user demographics.
6) Track user engagement- measure ROI
We are talking about actionable response of your user base. Are you tracking your user engagement factor? The ROI? These factors are essential for optimizing your marketing budget. These factors act like predictive management. So, what are standard techniques for measuring the ROI of your offline media planning? Consider these:
Hoarding and ad-boards with a creative presentation to reach local users
Offer exclusive discount packages to your users on influential social events.
Go for a plush coverage on popular newspapers and magazines
Take part and organize live events, discussions to attract users.
Offline media buying and planning is still less math more art as it deals with influencing and engaging your target market. That's why a considerable share of marketers still prefers offline marketing. Because, it's tangible. In his age of data, there are plenty less caffeinated souls like me who like to hold a trendy business card of their friends and partners.
Lastly, i admit that this is not the Bible for offline media buyers but surely, it will help you to judge a lot.
Do share your valuable insightful views with us. 🙂