Nowadays, it is a challenging task to remain fashionable and young. However, this is something that you would always love to do. In order to be the centre of attraction amidst your peers, it is important to have an appropriate wardrobe to complement your fashion vibe and your look.
Stores Like Forever 21 for Cool Clothes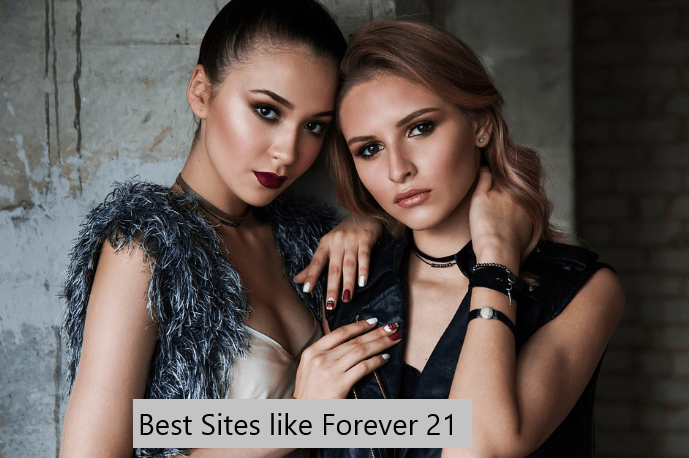 Hence, you need to be updated with all the wide ranging trends in the world of fashion. Here are few online fashion websites that'll inspire you.
H&M
Just as women are in love with Forever 21, they seem to be crazy about H&M too, especially the young adults and the teenagers. This firm began as a clothing store for women in Sweden in 1947 and since then it started gaining popularity.
You'll find some of the best options for men, kids and women here. It's worth mentioning that the winter collection is something you'll die for.
Mango
There is no two ways when we say that Mango is one of the best fashion brands worldwide. They have a Spanish origin and they've been in operation since 1995.
Mango offers both timeless and modern cloth pieces for the young generation and also for the older generation who are still young at heart. Their seasonal campaigns are usually looked forward to.
Zara
Zara was actually found in 1975 and this too is a Spanish fashion brand where the retailer had gained massive popularity due to his brilliant collection.
They are a store for women's, men's and kid's clothing and the best thing about them is that their collections are updated twice a week. This ensures that the customers are always buying things that are trendy. Besides dresses, they also sell bags, shows, belts and accessories.
Missguided
This can be safely called the British equivalent of Forever 21 due to their girly and cool collection. While it has its basic collection, it also offers you all sorts of party collections that are made for your smarter version.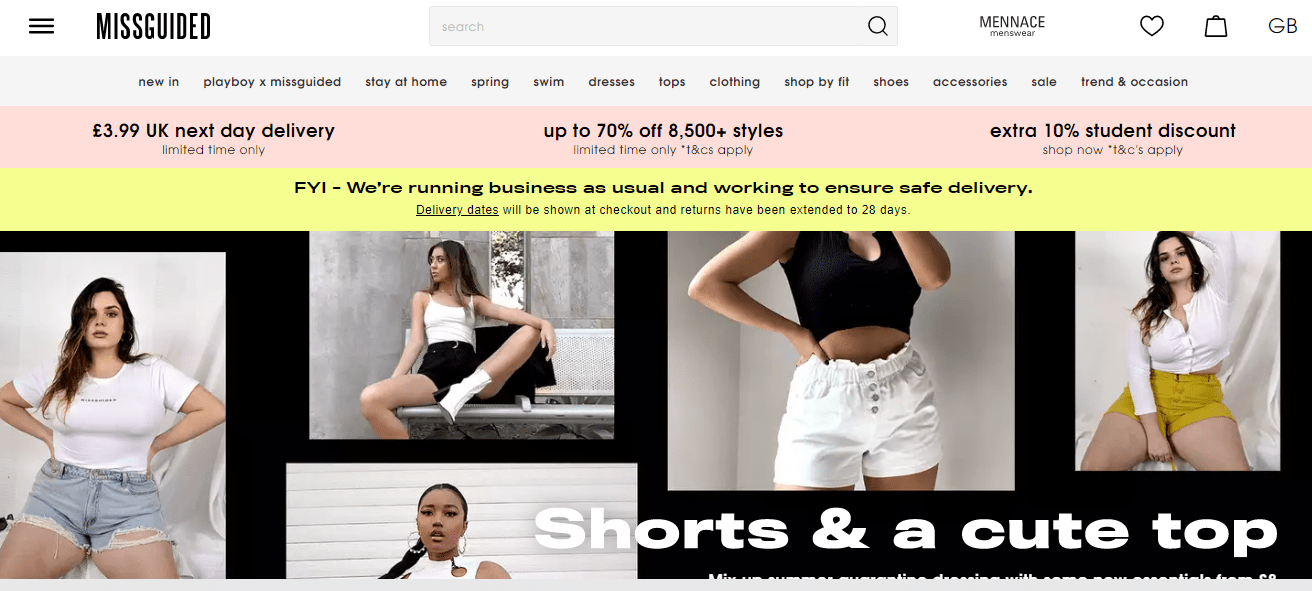 From shoes to dresses to accessories, you name it and you get it. They offer profitable discounts for students and offer free shipping for orders that are above $50. If you're planning a beach vacation, go get your swimwear from Missguided.
Reformation
Reformation is based in LA and it is touted to be a fashion brand or rather a retailer that serves revolutionary fashion clothes. They have a sustainable factory located in Los Angeles which is also a famous tourist destination that can be visited on every month's first Friday.
You can book your clothes online and check out how they weave their magical fabrics. This brand has a wide array of drapes and styles in their website.
Topshop
They are a giant retailer in London and ships their products throughout the world. They boast of owning more than 500 stores all over the globe. Topshop sells cosmetic products, clothes, accessories and shoes.
If you're eager to stock your wardrobe with the most stylish clothes on an affordable budget, this is the best site for you. They carry lines from brands like Adidas, Another 8, Cameo and more.
Urban Outfitters
One of the best and the biggest retailer brands for clothing and lifestyle are Urban Outfitters, based in a state of Pennsylvania called Philadelphia.
This brand operates in more than 10 nations all over the world and their target audience is mainly the young adults. The USP of their style is a combination of elegant outfits and retro chic, exactly what you need to spruce up your wardrobe.
Front Row Shop
Front Row Shop started off in 2011 and they're a retailer house that boasts some of the trendiest clothes for the young generation. They keep adding new pieces to their collection each and every week and this gives their customers a fresh and new feeling whenever they log in.
Pretty Little Thing
This fashion website has commodities at a very low price as $7 and the shop is similar in the point of price and aesthetic nature. Their main USP of this retail fashion brand is that they have the best collections for plus-size models. They have a flat rate for shipping at $5.99 and they also avail student discounts.
Free People
This is also an American fashion retailer that sells beauty products, clothes and different types of lifestyle items. Log in to this fashion website and get your favorite jewelry, dresses, lingerie, shoes and skin care products.
Though they have their headquarters in Pennsylvania, they also own more than 1400 stores all over the globe. Even if you visit with a low budget, you'll get something!
ASOS
ASOS was found in London in the year 2020 and since then it has gained momentum as a popular shopping place for the young adults.
They possess clothing from 850 famous brands and they even produce their own line of fashion accessories and clothes. You can check their websites to get the best of what you want. They even sell skincare and home decor products as well.
Lulu's
This is a retailer brand that deals with fashion clothes in California and it caters to the needs of all types of buyers all over the world. They portray the best mix of up-coming designers and famous brands and they have the best high-end pieces of fashion. The best part is that all their collection is budget-friendly.
Princess Polly
This is a one-stop destination for accessories, fashion, shoes and makeup products. Once you visit their website, you'll find a splash of style, color and chic fashion. You can get a wardrobe overhaul within just $1000.
Oasis
Oasis was established in 1991 and it is a British high street fashion brand which now extended itself in 27 countries all over the world. In Ireland and UK, they own 80 stores but they ship their products all over the world. They keep all styles of clothing for all occasion.
Pixie Market
This is yet another chic and young fashion brand which was founded by Magda Pietrobelli in the year 2006 in NYC.
Presently, this fashion website sells bags, clothes and fashion accessories based on the current styles and trends. They are proud of selling exclusive collections that are designed by the best fashion designers.
Happy Shopping!