For a man to look distinct and unique from others, it's important for him to have a personality that makes everyone's jaws drop. And for those who don't know what we mean by "personality" here, well, it's basically a set of different qualities that every man must possess in any case.
How to Improve and Groom Your Personality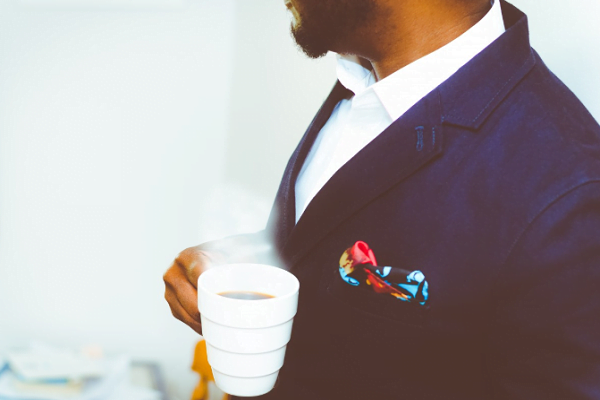 These little qualities are in the way you talk, the gestures you use, the way you laugh, the way you introduce yourself, the way you walk, and so on.
Today, as you are here, it's obvious that you are one of those men who want to work on their personalities and make sure that when you pass by someone, they do look at you and get impressed by your aura. Well, if that's so then, you are at the right place today without any doubt.
We are here to help you improve your personality by jotting down some of the best and the most effective possible tips. Yes, you read that, right! These tips are going to change you at a whole other level, so do take notes and do apply them wherever it's possible for you.
1] Love yourself
The first thing you need to do is to love yourself. People often forget that the very first rule to becoming a great personality is to work on yourself not just physically but mentally and emotionally too. When you are strong in all three ways, it automatically shows on your face, and that's when people start getting attracted to you.
If you think investing your time on other people and just loving others will make you look great, you are wrong. The rule always remains the same that when you start working on yourself, things fall into place for you.
The second important thing is your posture. Believe it or not, the way you stand and the way you walk matters, and this again is something most men don't bother thinking about.
A poor posture can affect your overall impression, and it can eventually affect your personality, which is the last thing you want right now. If you agree with us on this, then don't wait and start working on your posture right now and make sure to fix your backbone in a way that it adds to your personality.
3] Work on your interaction skills
Your interaction skills are the third most important thing when working on your personality. Remember that communication is always the key to success, whether it's your personal interactions or your professional interactions.
Once you learn how to communicate and make a great impression, you'll win hearts without even knowing about it.
4] Read online articles
It's all about exploring new things. Yes, these tips will come in handy to you, but you need to use the internet and make the best out of it if you really do care about your personality and your aura.
Speaking of which, visit https://groomingcorp.com/ as here you'll find all sorts of articles that relate to men, their personality, and their grooming. If you already have a great personality, the only thing you need to learn is how to maintain it, and that's where this site can be useful for you.
5] Admit your weaknesses and flaws
No one is perfect, and the best thing to do is to admit it. When you admit your flaws and weaknesses, that's when you strive to become a better man. And when that happens, things do change, and your personality does improve a lot.
Conclusion
These are the basic tips you need to follow if you want to enhance your personality and become a man who is adored by everyone. Just follow them and see how wonders happen for you.