Ever tried calling your friend with your altered voice? Ever thought of playing a prank with your friend by calling with an unknown number and altering your voice? Well, honestly, we all have tried it once, but only a few of us have succeeded.
And it is all because not every one of us is best in bringing out different voices and effects. But now, we have the voice changing apps available and I am here today with the top 10 voice changer apps for Android and iOS.
Cool Voice Changer Apps For iOS and Android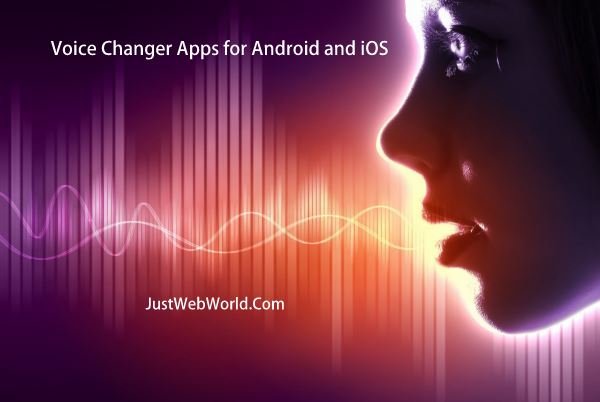 Voice Changer with Effects (Android)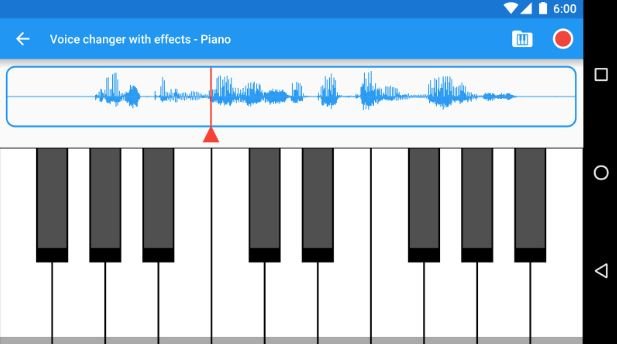 The Voice Changer with Effects is an app which is available on Google Play for free. This app even allows the user to record their voice while calling someone and save it to the memory card after applying the effects and sharing with friends. This app offers us with a number of effects including a zombie, extra-terrestrial and much more.
Voice Changer Plus (iOS)
The Voice Changer Plus is a free voice changing app for iOS which is also available in full version at $2.99. This app features a live recording option and is an incredibly fun to use the app. It does offer a ringtone maker and a sound trimmer along with the free effects and voices.
The user just needs to record the voice first and apply the effect and save it. Apart from these features, this app allows us to import the recorded clips as well.
Best Voice Changer (Android)
The Best Voice Changer app for Android is available for free on Google Play. It is a pretty decent app which allows us to use their own audio or music files for changing the voice.
We can even add the voices of our family members and friends to have more fun. Like the other voice changing apps, this app too features a number of awesome effects to have fun with.
VoiceMod (iOS)
The VoiceMod is an iOS voice changing app which ranks on the top charts with 2.4 million downloads. This app allows us to modify our voice live.
It gives an instant changed voice which is really fun and impressive. It does offer voices of different and interesting characters including ogre, zombie, dark father and much more.
Call Voice Changer – IntCall (Android & iOS)
The Call Voice Changer is an app which is available for both, Android and iOS. This app helps the user in disguising the voice in real time while making calls to a person. The user can easily alter the pitch of his voice and can even add multiple effects to it including that of a car crash or a dog bark.
This app is not available for free, but yes, it is worth a try as it is fun and awesome to use. This app can be tested for free in the beginning just for 2 minutes and then it offers the user to buy more minutes at an affordable rate. If you want to use the IntCall application which significantly uses VoIP technology, then you need to have a strong internet connection.
Celebrity Voice Changer (Android & iOS)
If you ever thought of talking with someone in the voice of your favorite celebrity and doing fun things, then we have the Celebrity Voice Changer app which is available for both, Android and iOS. This app offers a number of celebrities parody along with the characters including Magneto, Heisenberg, and many more personalities.
And yes, you can speak to the person in their voice. Believe me, it is really fun because you can even download the sound clip and share with your friends. This app already has different celebrity voices, but you can even request for more.
Voice Changer Androbaby (Android)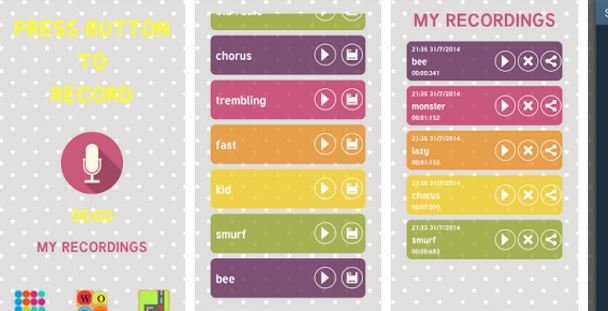 Friends, the Voice Changer Androbaby is not the name of this app, but I have to differentiate it from other voice changing apps available on Google Play.
It is the simplest voice changing app for Android which is clean-looking and easy to use. We can simply record our voice and apply the effects to it for sharing online. Though this app lacks in some additional features, yet it is worth a try.
Voice Changer YalingTu (iOS)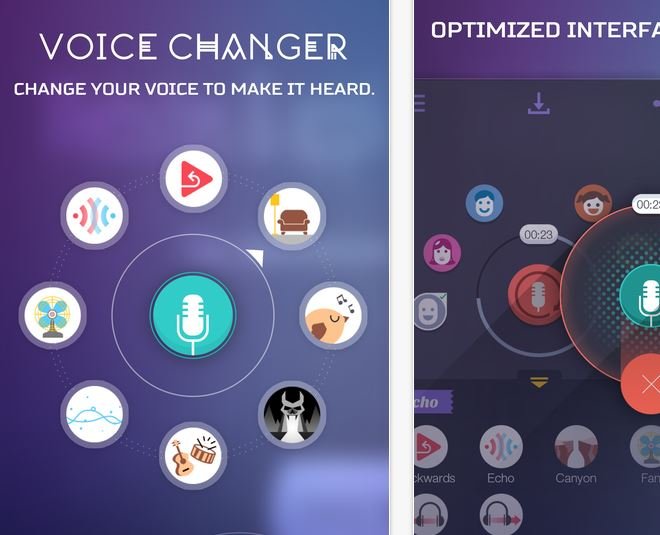 This is another voice changing app which has, unfortunately, the same name like other apps 'Voice Changer', but I call it Voice Changer YalingTu. This app is really interesting one because it has got some cool features. It has got a modern interface with echo and multi-track effects which are only available with in-app purchases. This app allows us to add the multiple effects on a single voice.
RoboVox Voice Changer Pro (Android)
The RoboVox Voice Changer Pro app is available in both, free and paid versions. To be honest, out of all the paid voice changer apps for Android, this is the best one. This app has got 32 effects which help in changing the voice in multiple ways. It even allows us to change the voice modulation and pitch as well as comes with multiple modes. It is not really expensive and the best among all.
Crazy Helium Booth (iOS)
Friends, the Crazy Helium Booth is a voice changing app for iOS users and believe me it completely works similar to its name. Yes. This app creates insane voice change with fun facial and sound effects. You can make videos or photos with an altered voice having the owl eyes with a big head, square chin, and other different features.
So, are you guys ready to have fun with these voice changing apps?
Let me be honest with you people that you will just have fun with these apps for a limited time. But do have fun and share you experience with us.