In this digital era, almost everyone owns a Smartphone, and the number of Android users among them is pretty high. There are so many users out there who uses Wi-Fi network in their home and office for accessing internet in their devices. It doesn't matter if it is PC, laptop or mobile, if you have a Wi-Fi connection, then you can access internet easily. While Wi-Fi solves most of the problems related to internet, and you don't have to manually set everything in each device, but you should always keep an eye on your network, so that it can stay safe.
Wi-Fi Analyzer App You Should Have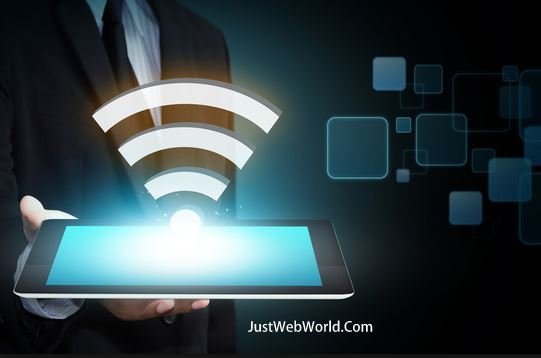 Now a days, so many password and hacking techniques are being developed, and some of them are available online for free. So you should analyse your Wi-Fi time to time with good network analyzer. Now those who knows about networking can do that easily, but there are many people out there who doesn't have that much technical knowledge. If you are one of them, then you can use an Android app named WiFi Analyzer App that allows you to control almost all settings of your Wi-Fi network.
If you are using a Wi-Fi network connection in your house, then you should definitely download Wi-Fi Analyzer app for Android phones and tablets, so that you can have an eye on your WiFi and can control its activities.
This network analyzer analyses your current wireless connection and then shows complete details about it so that you can make necessary changes to it using simple options without having much knowledge about it. Below I have shared my views about this app in detailed manner.
Features of Wi-Fi Analyzer App For Android
1) Network Scanner
One of the best things about Wi-Fi analyzer app is that, with it you can build a trusted database in which you can add your known devices. This is not just a Wi-Fi analyzer app, but it is also known as network analyzer app because it will scan the whole network and list down the devices connected to it. With it, you can also choose custom icons and names for your devices.
2) Wi-Fi Strength 
There comes many times when you are connected to a Wi-Fi network, and still don't get good internet speed. This can be due to lack of signal strength. This Wi-Fi network analyzer app also scans and shows your WiFi signal strength and it also displays that you are connected to internet or not. You can also use it to view your routers public IP address.
3) Access Point Scan
AP or Access Points are those points in network, from where an internet connection gets shared with your device. With Wi-Fi Analyzer network scanner app for Android, you can easily get a list of all Access Points in range with their MAC address. It also shows you channel that being used, and their db signal strength too.
4) Block Feature
This is one of the most useful and important feature of this Wi-Fi analyzer/network analyzer app for Android phones and tablets. Once you have scanned your whole network with it, you can then easily block users from it and stops them from using your WiFi internet. It shows you the router's web interface where you can log in into your account and then by entering the device's MAC address into then router's MAC filter you can block the device.
5) Map Network
Do note that this network analyzer app for Android is quite technical, so you must know about basic terms of networking in order to configure all of its options. Now a day most of the people prefer visual analysis, so this app shows you graphs and charts of the scanned results for better network mapping understanding. According to me, it is world's first wi-fi network analyzer that offers Map Networking feature.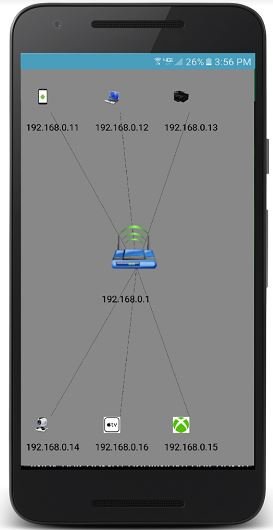 6) Connections
Most of the Wi-Fi analyzer apps offers this feature, but only Wi-Fi Analyzer shows you a list of established foreign connections, IP listening, and closed connections. Another thing to note about this app is that it every IP established through it is scanned with 35 Blacklisted databases and then it displays that the IP is trusted or it have a threat so that you can block it. By using this feature, you can have a look over your Wi-Fi connection all the time and you can ensure maximum security to it.
Final Words
Wi-Fi Analyzer for Android app is definitely one of the best network analyzer app that offers some advanced functions too. If you think that someone knows security of your Wi-Fi connection, then you can use this app to find out about him.
How to Boost Wi-Fi Signal Strength
How to Create WiFi Hotspot In Windows
Though there are many more similar network analyzer apps available over Google Play Store, but I think that Wi-Fi Analyzer app is best among them. If you are using any other network analyzer app or Wi-Fi Analyzer app for network security, then do let me know about them via comments below.