Since Instagram has transformed more into a market for social media experts and businesses, being able to read the charts and the data has become important. As Instagram already gives you a bunch of analytics to judge your growth on, understanding a single one of them is very important for the actual growth of your profiles.
However, keeping that aside for a moment, if you've ever doubted that buying Instagram followers is good for your account, then stick around because we will cover that as well. Coming back to the topic, there are a bunch of metrics you should use to judge the performance of your profile.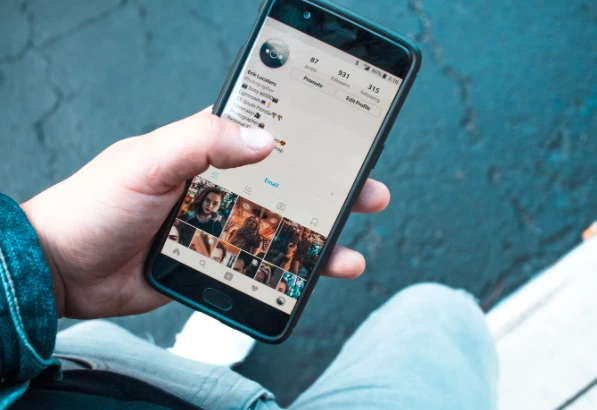 Since Instagram gives you an insight into how your audience is reacting to your content and how well you have been able to reach out to people who aren't following you, it gives you an upper hand when it comes to growing. Now that you know what is going on with your account you can take better action and reduce mistakes as well.
This will grow your account steadily at a fast pace. However, if you're confused about what numbers to look at and what to avoid, this article is just for you. So without further ado let's begin.
Determining what worked
Well, what worked and what didn't is a completely subjective term that is based on how you set your goals. The goal is not always to get more likes and views only. However that is always helpful to have, but it may not be the primary concern.
For example, if you need to generate leads, but people just liked your post and left it at that, then there is no point in getting those likes. Then judging your content becomes easy. Either it achieved the goal or it didn't. Also, don't try to be too ambitious with the goals that you set, because these things take time.
So go on any social media metrics websites and check the status of your campaigns on Instagram and see if your content met the goal or not.
Analyze your top-performing posts
When you're checking your analytics on a post basis you will find that some campaigns did better than others. This is because there were differences between the two types of posts. Once you've identified these posts, then you need to analyze what you did differently to get such a result.
This could be anything from descriptions to good CTAs and whatnot. Once you find that key point apply it to other posts with similar goals and improve your performance. A major metric to look at while doing this click-through rate and if that's okay then half of the job is done.
Analyze your lows as well
As you analyze your top-performing posts, analyze your low-performing posts as well. This is because you need to identify the mistakes that you made that made those posts perform badly and you need to rectify them to make more sales without wasting too much money.
However, low-performing posts can also be created due to the personal preferences of users and followers. This is because maybe the content in the high-performing post was more liked by the audience than the ones in the low-performing posts. However, still, this analysis is necessary for the future posts you make.
Understand the engagement sentiment
On apps like Facebook, there is an option for people to choose from "like", love", etc. However, on Instagram, there is not. Hence you need to understand the emotion or the sentiment behind that. Because if most people just like it, it means that they have seen the content before but they like your iteration too.
However, if there are more love intentions in those reactions then it means they liked your iteration of a particular trend much better than anyone else.
Take help from google analytics
Google analytics digs way deeper than Instagram insights. Even though you may have given a call to action under your posts but if people clicked through or not is what matters.
This is shown by google analytics in detail as it brings forth much better and advanced data that tells you how long people stay on your website, what is the exact conversion rate and much more. This is why google analytics is a great help for people trying to market professionally on Instagram.
Take a note of brand-related conversations
Brand-related conversations are really important to keep a track of what's going on in your niche. Not only that, it can help you find relevant trends for your niche and hence goes a long way in helping you grow on Instagram.
Brand-related conversations may include news, trends on other social media platforms, and so on. However, keep your ears open to this stuff as this may affect you as a creator.
Take a look at the competitor
On Instagram, to grow you have to look at the competitor's data as well as your data. This will help you understand what they are doing to get the results they achieve and hence you can replicate that to see the same results. Also, you can take inspiration from them, which makes them a great source to get information from.
Is buying Instagram views harmful? If not, what are the best sites to buy from?
Well, one thing you need to understand is that buying Instagram views or any form of engagement is not harmful if you buy from the right place. It does not ban your account and it does not raise any security concerns. However, on the contrary, it helps people get more traffic on their page and grow their profiles.
This is why we recommend you to buy Instagram auto likes for your account. However, since every site cannot be trusted, the best sites according to us are Viralyft, Getviral, and Socialpackages.net.
Conclusion
Data is important to grow in any social media platform. Be it Instagram, Facebook, Twitter etc. if you have an understanding of the data you read and you take the right action there is no stopping you from becoming the next big influencers.
However, if you do the opposite, then your account may die out or become stagnant after a point. But the tips we mentioned above have helped a lot of influencers reach where they are and hence we're sure they will help you too.