Shifting customer behavior and constant changes in eCommerce dynamics have necessitated the need for businesses to adapt to technological changes. The popularity of eCommerce has grown from 5% to a staggering 40% in the first quarter of 2022.
This statistic shows a high level of market penetration. Modern consumers have expectations that outweigh what a monolithic architecture can provide. Headless commerce facilitates a system that offers a multi-channel approach by blending digital marketing with top-tier service delivery.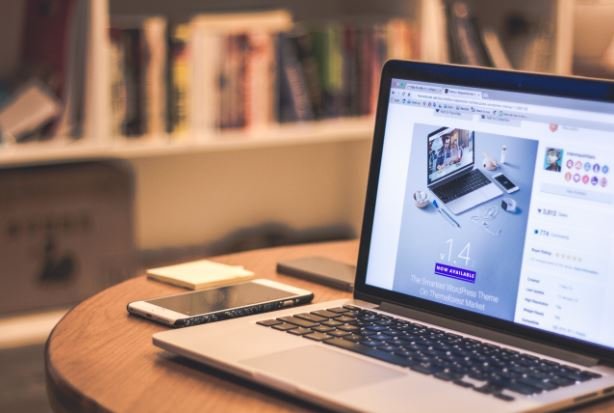 To know why retailers prefer headless commerce, you must understand how it differs from a monolithic structure.
Headless Commerce versus Monolithic Architecture: What You Need to Know
The objective of headless commerce is to separate the part of your business that customers interact with from the engines that run your company.
The headless architecture allows you to make changes to the front end of your store without affecting backend functionality. This flexibility means that you can effectively run a shop with zero limitations.
Front and back end functions seamlessly integrate using an Application Programming Interface (API). The primary role of APIs is to facilitate communication between front and backend functions.
Monolithic architecture is a design that puts all your business functions in one place. You cannot change this structure independently. All the components are affected by any updates or alterations to the system. Any change you make to a monolithic arrangement affects the entire system.
Although monolithic architecture is easier to troubleshoot and debug, it is severely limited in an operational capacity. This limitation is why many online businesses are opting for headless commerce.
Switching From Monolithic Architecture to Headless Commerce
A monolithic structure makes it difficult to transition and adapt to new technologies. It is a tightly knit system. It limits you from making changes quickly and effectively. Online retailers incline towards headless commerce because it provides multiple customization options and is fast and flexible.
Cloud commerce trends pop up every year. The headless architecture allows you to incorporate new technologies and use them to improve marketing strategy. This technology also allows you to personalize the front end of your business to improve customer experience. You don't need to change the entire system to achieve better customer interactions.
Headless commerce allows you to build an optimal solution. It is a futuristic way to deliver better customer interactions. Cloud commerce is a saturated field-customers want convenience and a pleasurable shopping experience. This fact means that online retailers are in a constant struggle for superiority.
It is as much about product quality as a rich product experience. The flexibility of headless architecture facilitates a way to focus on customer needs without worrying about operational needs.
Headless architecture improves your operational capacity as well. Decoupling functions make your website faster and allow you to provide quality, consistent content. You can play around with new designs and build a consumer-oriented structure.
How to Switch to Headless Commerce
Transitioning to headless architecture is quite simple. You require an effective customer management system, an access point, and a list of functionalities that provide the best value.
The front-end design is a primary function. Remember that this is the area of your website where your customers interact with you. You will also need an API that provides a link for all your website components.
Once this is taken care of, you require proper content placement and a CMS system that provides multi-level support to your buyers. There is also a need for monitoring to evaluate the effectiveness of your website and your marketing campaigns.
Headless architecture also gives you the option of multiple payment options. Unlike a monolithic structure, this system offers variety and convenience for customers. They can choose a preferred payment system with little fuss.
This architecture facilitates customization options. This critical element allows you to personalize each user's experience and create a more interactive eCommerce platform. You can easily segment your client base by demographics and content preference. This system will allow you to develop target-specific content.
System analysis tools enable you to evaluate user behavior and gain insight into the effectiveness of your marketing campaigns. Analytics also help you evaluate emerging market trends and their performance in the market. These insights can change and improve merchandizing processes.
Critical Steps in the Transition Process
What is your current eCommerce position, and where do you want to be? To get to your ideal situation, you need to know where to start and what you want to achieve. Transitioning to headless commerce requires these simple steps.
Understand target customers and their needs. Evaluate your order flow, products, and integration needs for headless architecture.
Understanding integration needs and customer requirements will give you a roadmap. Use this map to set priorities and assess existing systems and how they can run better.
Evaluate the primary requirements of an effective headless commerce platform. It involves focusing your efforts on improving customer and commerce management systems. You will also need to prioritize supplier and delivery management systems.
You are migrating to a new platform. Evaluate data needs and the right time to make the shift. Once this is defined, you can easily migrate to the new system and launch your solution.
Verdict
Online retailers are shifting to headless commerce because it is more flexible and efficient. This technology will enable you to run an online solution that gives you a competitive edge.