In digital marketing, content is crucial to any business, and the quality of your content in your website or any other marketing platform determines the progress of your business. For that reason, every business needs to maintain high standards in their content.
Businesses should also not only concentrate on their generated content only but also user-generated content. That is why content moderation is very critical to any business.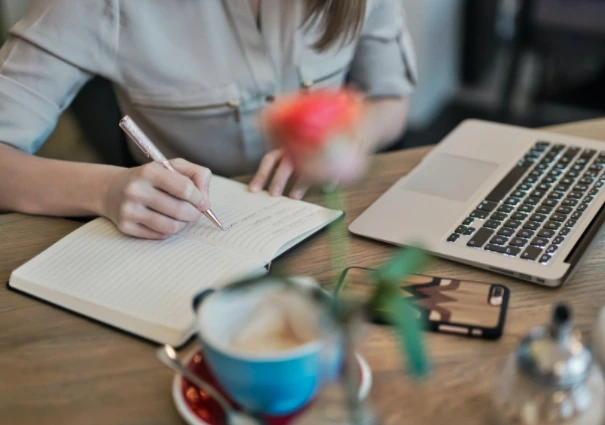 Every business needs to monitor and organize user-generated content to ensure that rules and regulations for content submission are adhered to in every kind of content submitted.
The purpose of the content moderator is to ensure that all the information submitted by users to any platform is well filtered. The moderator filters everything submitted on social media, forums, comment sections, review websites, among others. The following are the main reasons why content moderation is essential.
It is a Tool that protects Your Brand Reputation
You can ensure that everyone submitting any content on your platform is adhering to the standards and the community guidelines. The content moderator will ensure that your website, forum, and social media account are protected from users' undesirable content.
That helps you to maintain your high reputation by keeping your customers happy by ensuring you engage them positively across all platforms.
Ensure a Safe Platform for Your Community
Your online community needs a safe platform where they can express their opinion about your brand. You, therefore, need a content moderator to ensure there is no offensive or unwanted content posted on any of your platforms.
Improve Your Site Traffic and Search Engine Ranking
The content uploaded on your website by your users is very critical as it can serve several purposes. First, you can also use it to improve your search engine ranking.
Therefore, you must make sure that your uploaded content, including content user-generated ones, is of high quality. High quality will earn you a better presence online, and that will increase your web traffic.
Image moderation
Image moderation outsourcing helps you use photos and images worth more than a thousand words for your website. Of course, when you are using visual content, you have to make sure you have someone who can filter the images and the graphics that users and customers share with you on your brand channels and platforms.
But you must be sure you know how to outsource image moderation services for the benefit of your platforms and your business in the end. The suitable service provider will control everything posted on your content, whether it is video, photo or any print. That way, you will be in control of all your communication platforms.
These reasons and many others will make you want to use a content moderator for your business. However, the other thing you need to think about when it comes to content moderation is whether you need to outsource the services.
When you find that your company needs content moderation services, the best thing is to outsource. Here is a step-by-step guide on how to outsource your content moderation services.
Know your Needs
It is essential to state your needs before you set out the contract with your content moderation company. When you know what you need, find out the exemplary service provided depending on what you want. You should also find out what kind of services your moderator offers.
The best content moderator is the one who offers varied services. It is helpful to find out how much they understand content moderation and whether they offer a full range of services.
Service Experience
It would be best if you spent time interviewing your content moderation service provider. Find out how long they have been in the business and the kind of experience they have. Your content moderation means everything for your business.
If you are looking forward to improving your business in all aspects of digital marketing, then you must have experienced moderators. It would be best if you had someone who will have hands-on digital marketing. Look for the following when you are making this critical decision.
Maximum Response Time
It takes only a few minutes for any content to go viral on social media to reach thousands of people, and for them to like it, reply making it hard to take back what has been seen.
You, therefore, do not need a moderator that will moderate your page after every few minutes as that can cause a lot of damage to your brand. It would be best if you saw the maximum response time to choose the one that will take care of your needs.
The maximum response time refers to the time after it is posted on your platform and when the moderator picks it up.
Any company that cannot define their response time then hiring them may not give you the assurance of the protection that you need. The best company will be able to pick any content that could be damaging your image as soon as it is posted on your web.
Price
Several factors determine the price of moderation services. One of the factors is how much engagement is your page and whether you need a 24/7 moderation or you need it only during office hours.
Therefore, when you compare your moderation companies, make sure you compare them to the services you need from them. It will not help you compare the price of moderation services without considering what the company has to offer and whether what they offer is what you need.
Another aspect of price is the quality of services. Be sure not to compromise your moderation service quality with the price. Although it will save you money to go for low priced services, the damage to your image is worth spending on a well-established and experienced moderator.
The growth of your business can be adversely affected by your reputation, and therefore it is essential to be sure that you get high-quality services.
The best thing with outsourcing for moderation services is that you can maintain an agency moderation page. That way, you can monitor what is happening to your site without being on your page watching the agency when doing their work. Instead, ask your moderator to send you a report on your agency page to ensure the highest quality moderation.