Looking for some video downloader? If you're a music lover then you would love to enjoy downloading videos from various online sites, I'm right? I hope many people may aware of hundreds of ways to download videos online. You can also find thousands of tutorials on this! To be frank, you can go with those methods!
But they won't withstand for long as Wondershare AllMyTube does. If you want the complete tool to download videos, then you have to consider using Wondershare AllMyTube. It might look like a video downloader but it does lots of video management stuff too!
AllMyTube: All in One Video Downloading Solution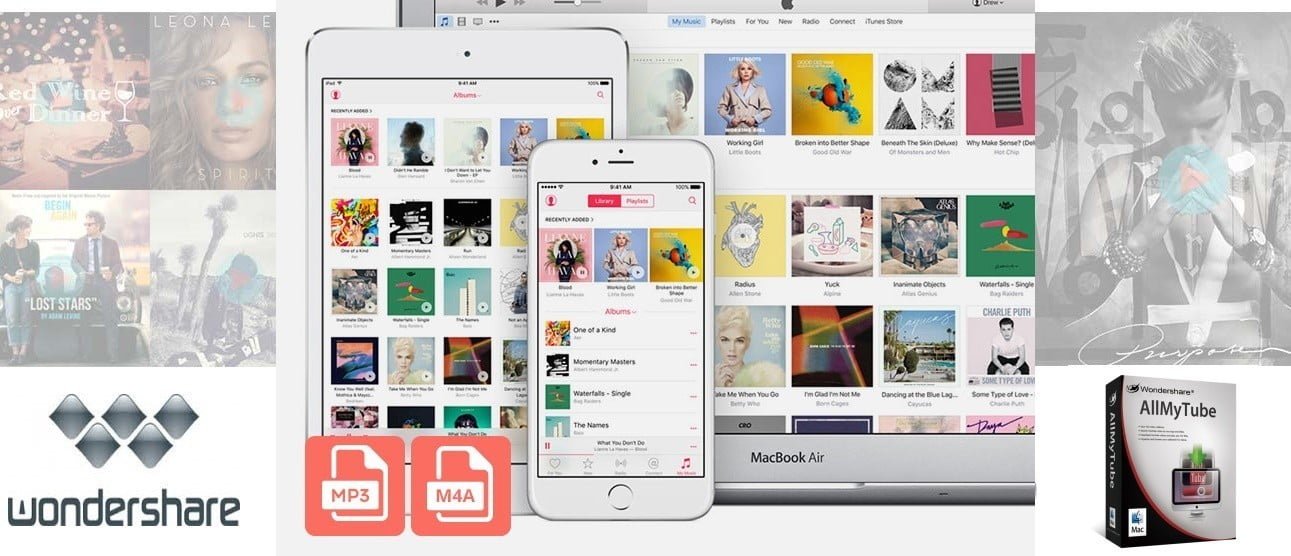 As everyone knows, Wondershare is one of the leading software developers and many people are making using of it. And now I came across this awesome tool for downloading video online and for video management purpose.
I have been using AllMyTube for almost one week and it does exactly what I expected from a video management tool from a Wondershare team. And the newest version gets lots of new feature from video downloading to screen recording. I love to use this tool as the user interface is pretty and simple!
In this post, I will be reviewing AllMyTube by describing its newest features. Let's check it out!
#1. Download Videos from 10000+ Popular Sites.
There are tons of video sharing websites just works similar to YouTube. So if you are looking for some tricks to download videos from those sites, there won't be many tools available for downloading videos from unpopular websites. But AllMyTube will help you one this case.
It will allow the users to download videos from more than 10,000 videos sharing sites in High quality. Popular video sharing sites like YouTube, Dailymotion, Break, Metacafe, BlipTV, Vimeo, AOL, FunnyOrDie, Nico Video, TV.com, Adobe TV and much more. And for YouTube, you will get getting 'One Click Download' which let you download all YouTube videos in one click.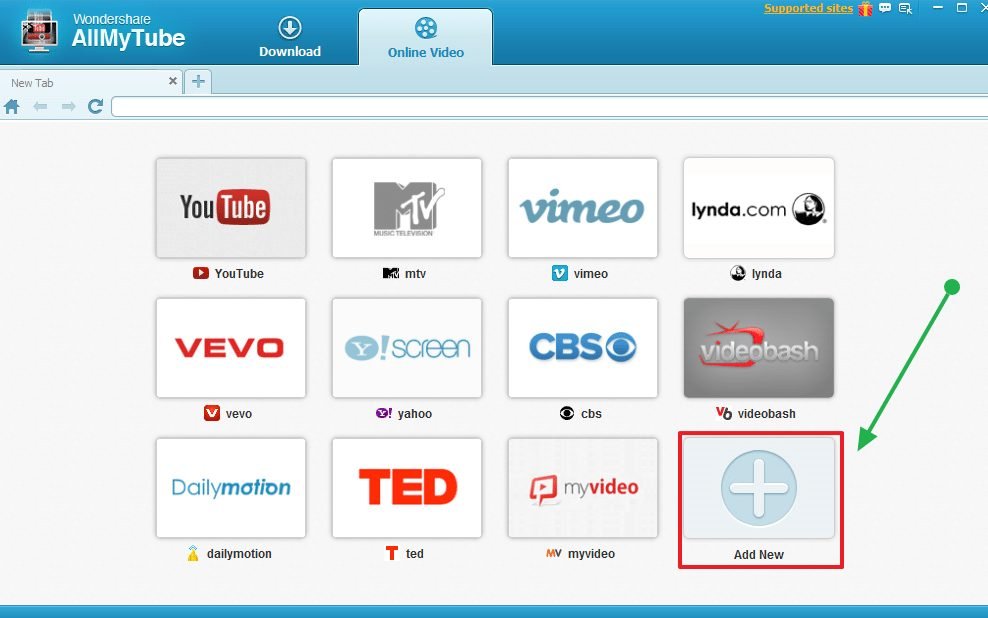 #2. Batch Download Videos
AllMyTube is one of the best video management tools which lets you download videos in batch. If you have any playlist and you need to download all videos in that playlist then you can use this tool. All you need is just to copy and paste the playlist link and AllMyTube will automatically try to download the complete playlist.
#3. Convert videos to 150+ Formats
Yeah, it can execute Video Converting process too! So for converting your videos you don't need any third-party converters to convert your videos into your desired format. This feature lets you convert your downloaded videos to your desired format or the format which suits to your mobile devices. It works well for iPhone, Android devices when to compare to other multimedia devices.
#4. Screen Recording
It is one my favorite option in AllMyTube. It let the users capture video directly from video websites without downloading them on your devices. You can also use this feature to record tutorial sections or some activities. It let the users select a particular area to capture the screen and you export the video in any format as you like.
Other Eye-Catching features:
3X Faster Powerful Video Downloader, Quick, and Easy!
Download YouTube HD videos.
You can Download Videos in 1080p HD and 4k videos
One Click Download to option for YouTube.
Download videos 3X faster with task scheduler.
Convert videos in one-click.
Transfer video to mobile phone without USB cable.
A built-in video player to play videos.
Works fine with Chrome, Firefox, and IE.
Hope this post helped you a lot to know about the newest Wondershare AllMyTube software. As I mentioned before, it is the best video management tool for downloading and converting videos in just a few clicks. AllMyTube is available for free and if you wish you can try before buying the premium version by paying $29.00 to get lifetime license. Do share your thoughts in comments below! 😀