If you've been around the search industry long enough, then Google E-A-T should be a familiar phrase. The initials stand for expertise, authoritativeness, and trust. These terms originated in the guidelines used by Google to evaluate the search quality (SQEG).
There's no clear definition of what Google considers high-quality, but the E-A-T concept gives an insight into the same. SEO experts, therefore, use these hints to create and run successful SEO campaigns.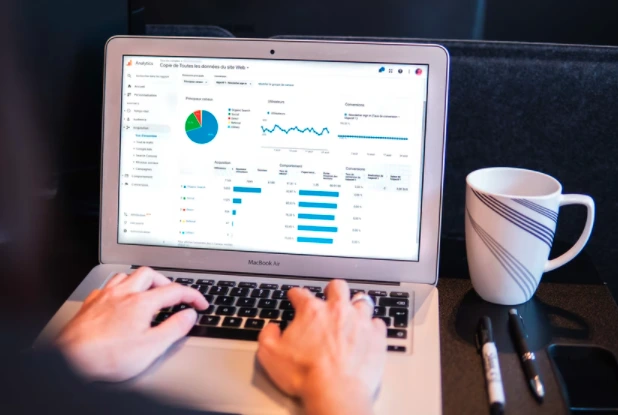 If you're not knowledgeable on the E-A-T methodology and still want to ensure that your website and content meet the required standards, you can hire a white label SEO agency to take care of business. This will relieve you of SEO-related responsibilities while ensuring that you remain competitive in the market.
Insight into E-A-T?
The E-A-T methodology debuted within the search industry in 2014 and has become an essential search engine optimization (SEO) feature.
Every digital marketing agency or any other related expert is using this methodology to come up with great content that meets Google's standards and satisfies the needs of their audience. So, what are the basics of this popular concept?
As mentioned earlier, E-A-T stands for expertise, authoritativeness, and trust. Here's an insight into the meaning of each of these terms.
Expertise
This refers to one's high level of skill or know-how in a given field. Google evaluates this aspect based on the quality of the content created and the industry within which it falls. To make this easier, topics are categorized into YMYL (your money, your life) and non-YMYL.
So, what are your-money-your-life topics? This refers to those topics that can have a significant impact on people's lives and finances. Any content discussing stock tips, family issues, parental advice, and medical-related information is considered YMYL because it can have an effect on the reader's decision-making process. YMYL topics, therefore, can only be covered by those considered experts within their fields. For instance, a doctor is better placed to write about health-related subjects.
However, some YMYL questions can be covered by non-experts because they also fall under life experiences. For instance, "how do you feel when you have cancer?" is a question that someone who has been through it can answer better than a doctor.
Non-YMYL topics, on the other hand, are those subjects considered non-sensitive and may not have a negative impact on the readers. They can be written by anyone because they're primarily based on life experiences rather than education and specialization.
Authoritativeness
For your website to be considered as the go-to source of information, you need to build a reputable brand, especially among other influencers and experts in your field. This reputation is what Google refers to as one's authoritativeness.
To find out a website's rating in this area, you can search the internet for reviews, recommendations, and any other information shared by credible and independent sources.
Trust
The final part of the E-A-T methodology is trust, which is built based on the credibility and accuracy of the information shared by a website. For one, stating the author of a given article boosts the site's credibility. But that's not all! As a creator, you need to publish accurate content, especially if you're covering YMYL topics.
However, that's not to say that the same criteria don't apply to non-YMYL subjects. So, to be safe, you must research broadly before publishing any information to avoid compromising your SEO ranking.
YMYL and non-YMYL topics on one website
As mentioned earlier in the article, YMYL topics are very sensitive and should be covered with utmost expertise and professionalism. Google algorithms use the E-A-T methodology to rank websites that cover these subjects.
So, this means all of your content should meet the given standards for it to score high. But what about those websites that cover both YMYL and non-YMYL? Well, experts recommend that you separate the two into standalone websites.
Non-YMYL topics aren't subject to E-A-T, but if you mix them with YMYL content, then that could be a huge problem for you. Google may struggle to find the right criteria to rank your website, and this can easily have an impact on your overall E-A-T score.
Therefore, to be on the safer side, it'd be a good idea to have different platforms for each category. This way, your website won't be hit by Google algorithms for not meeting the required E-A-T standards.
Is Google E-A-T a ranking factor?
The answer can be both "Yes" and "No," depending on how you look at it. From the explanations above about expertise, authoritativeness, and trustworthiness, you can clearly see that the score in all these aspects can impact your SEO ranking.
For instance, those websites that are deemed trustworthy will rank higher than those whose content is questionable.
However, for something to be considered a ranking factor, there are some standards it has to meet. First, it should be tangible, so the computer can analyze it. Google algorithm, for instance, counts the number of high-quality backlinks to a webpage and uses the resulting figure as one of its ranking determinants.
Expertise, authoritativeness, and trustworthiness, on the other hand, are human concepts. So, despite the desirable nature of these aspects, it's almost impossible to tell a computer to use E-A-T in the ranking process.
Conclusion
Are you looking to score high in SEO ranking and wondering how Google E-A-T can affect your project? Well, inasmuch as this concept isn't used by Google algorithm to rank pages, it still offers an insight into how one can set their content for success.
This methodology has an impact on how Google perceives your content. Therefore, it's imperative that you keep all the basics of this concept when running a YMYL-based website.
If you're dealing with sensitive niches, then your expertise will often be taken into consideration, as these topics can easily have a negative impact on people's lives and finances.
Such topics include health, finance, and parental guidelines. Other basic elements of E-A-T include authoritativeness and trustworthiness, both of which are also important in the grand scheme of things.