Green tea is known to offer numerous health benefits. Available in different tasteful flavours, green tea is rich in antioxidants. It helps in losing weight, reducing stress and enhancing vitality. You can get all these benefits only if you opt for a good green tea brand and have it regularly.
Best Brands of Green Tea In India With Refreshing Tastes
Here is a look at the best green tea brands in India.
Tetley
Tetley green tea is readily available in India. It comes in a variety of flavours including ginger, mint and lemon, aloe vera, lemon and honey. All these varieties of green tea are a rich source of antioxidants.
They are known for their stress relieving and anti aging properties. These are completely natural and meet the set quality standards.
Organic India
Organic India is a multi-national company. It was founded by Bharat Mitra and Bhavani Lev in Lucknow, India back in 1997. The brand believes in the power of herbs and natural ingredients and offers several products that are free from preservatives and any kind of artificial flavours.
They work directly with the Indian farmers to ensure minimum use of pesticides and chemical fertilizers. Organic India green tea is known for its natural ingredients. It is loaded with essential nutrients.
Organic India comes in different flavours including tulsi, lemon-ginger, jasmine, pomegranate and baron dark. It is available in tea packs as well as loose leaves.
Taj Mahal Green Tea
Taj Mahal green tea is known for its rich flavour and taste. This refreshing drink is easy to prepare and good for health. It comes in different flavours including honey lemon flavour, earl grey flavour and Darjeeling flavour. All these flavours offer an invigorating and enriching experience.
Twinings Green Tea
Twinings is a UK brand that has been producing high quality tea since the early 18th century. The company came into being back in the year 1706. It is known to offer aromatic and flavourful green tea which is loaded with several health benefits.
Twinings green tea is made from leaves of the sweet-smelling Camellia Sinensis plant. It is available in various tasteful flavours including cranberry, lemon, pomegranate, mint, ginger and jasmine. All these flavours are equally refreshing and revitalising.
Himalaya Green Tea
The Himalaya offers several herbal products that are good for overall health and well being. Himalaya green tea is as effective as various other healthful products the brand offers. The green tea offered by the brand is mostly in tea bag form. This offers in hassle free preparation of tea.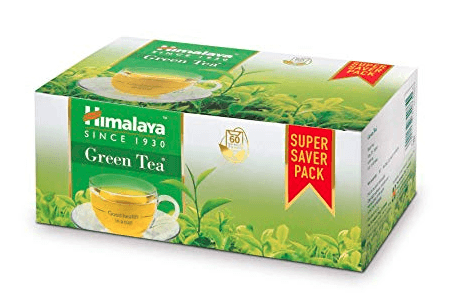 Just boil a cup of water and dip the tea bag in it to prepare a refreshing drink. Among other health benefits, green tea from this brand is known to boost the body's metabolism. It helps in weight management and is thus a great option for fitness freaks.
Lipton
This is a popular tea brand available in India. It offers all kinds of tea in a variety of flavour. Green tea offered by this brand is much in demand owing to the strong aromatic flavour it offers. It does not have any added sugar or preservative. It has a sweet aroma and good taste.
Lipton is 99% water and is known to render a healthy and glowing skin. Regular intake of this tea helps in losing weight, maintains heart health and keeps several health problems at bay.
Typhoo
Typhoo is a famous tea brand that finds its roots in United Kingdom. It was launched by John Sumner Jr. back in the year 1903. This premium brand offers different kinds of teas. Typhoo green tea is known for its amazing aroma and flavour. It is rich in antioxidants and nutrients.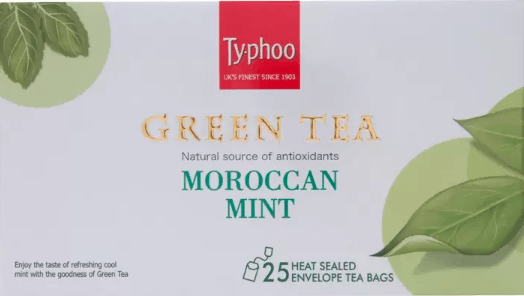 It is available in different flavours including Mint, Jasmine, Moroccan and Lemongrass. All these flavours are equally popular among green tea lovers. No preservatives or sugar is added in this tea. It is also free from any kind of artificial flavour.
24 Mantra Organic Green Tea
Though comparatively new in the market 24 Mantra Organic green tea has garnered a good response. The brand believes in promoting organic products owing to the numerous health benefits attached to them.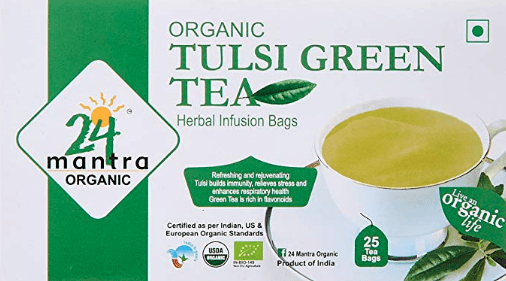 Unlike various other green tea brands, this one offers its green tea in powdered form. It can be prepared in just about two-three minutes.
24 Mantra Organic Green Tea is available in a variety of flavours. The tea is a good source of antioxidants that benefit our body in several ways. 24 Mantra Organic green tea has a lot to offer and that too at a cost-effective price.
Basilur
This tea brand hails from Sri Lanka. It offers a wide variety of Ceylon green tea. Basilur offers both green tea bags and loose tea leaves. Both these green tea forms are pure and free from any kind of artificial flavour.
Basilur green tea has a mild and delightful fragrance that is refreshing. It has high antioxidant content and is highly effective when it comes to losing weight and controlling stress.
LaPlant Green Tea
This green tea brand is based in Mumbai. It is known to offer exotic green tea which is a treat to the senses. It brews instantly and gives a soothing mellow aroma.
A cup of LaPlant Green Tea in the morning can keep you fresh for hours. It boosts brain power, enhances the immune system, helps in weight loss and offers many other health benefits.
The brand offers green tea in different varieties including tulsi, lemon and longleaf. Manufactured by seasoned professionals, LaPlant Green Tea is among the finest green tea brands available in India.