It seems that people are too busy to spend time with their families, right? Well, believe it or not, watching movies can tighten the connection between each member in your family. And this does not take much time, only about 1 hour or more each week is enough to bring your family closer together.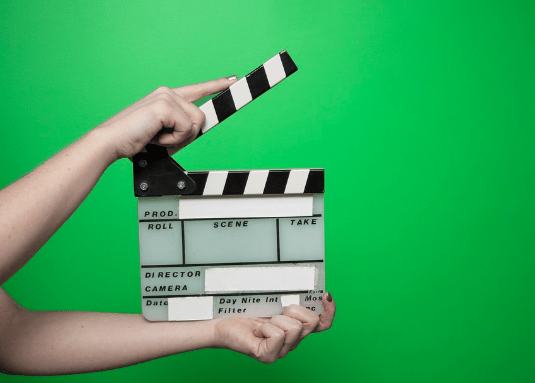 Why?
Imagine that all the family members sit on the sofa, watching films, commenting about them, laughing and crying as they share the same moments. Who would not be connected after that?
So, these 5 best movies for families will help enhance and strengthen your family! You can totally find them on the fCine.tv/filme1.
1] Fighting With My Family (2019)
Length: 1 hour 48 minutes.
Cast: Florence Pugh (Saraya "Paige" Knight), Dwayne Johnson (Dwayne "The Rock" Johnson), Jack Lowden (Zak "Zodiac" Knight).
If action films attract your family, this movie is an ideal choice.
"Fighting With My Family" is based on the life of American wrestler Saraya-Jade Bevis.
Saraya's family has a wrestling tradition. Unlike her peers, Saraya showed her strong personality from a very young age. When growing up, Saraya and her younger brother were recruited by WWE to train as a professional wrestler. Later, she was one of the most illustrious female wrestlers in WWE Wrestling history.
Aside from some satisfying action scenes, this movie win many audiences' hearts with its meaningful message about family.
2] Christopher Robin (2018)
Length: 1 hour 43 minutes.
Cast: Ewan McGregor (Christopher Robin), Bronte Carmichael (Madeline Robin), Hayley Atwell (Evelyn Robin), and many more.
Cartoon characters enter real life.
Can you believe it?
It happened in "Christopher Robin".
This is a touching movie about family sentiment.
After growing up, Christopher Robin faced problems in his life. He gradually forgot his old friends, Winnie the Pooh and all the animals he once befriended in his childhood. The return of them in his worst time changed everything. Robin finally rediscovered the meaning of life, and the meaning of friendship and many important things.
3] Jumanji (1995)
Length: 1 hour 44 minutes.
Cast: Robin Williams (Alan Parrish), Kirsten Dunst (Judith "Judy" Shepherd), David Alan Grier (Carl Bentley).
This adventurous film suits both children and adults.
A magical chess board was set with the power to release dangerous things. One man and two kids were trapped in the board.
How could they escape?
They had to face different kinds of danger.
At the end, "Game over" and everything was fine.
4] The Secret Life Of Pets (2016)
Length: 1 hour 42 minutes.
Cast (voice): Louis C.K. (Max), Kevin Hart (Snowball), Eric Stonestreet (Duke), and many more.
Has your family got any pets? Well, then do you know that they all have secrets? This movie helps you understand them.
Max's life became a mess when his owner brought home a stubborn dog named Duke. They kept arguing until they discovered a secret: A lovely white rabbit named Snowball was assembling abandoned pets. She was trying to build an army.
They decided to take revenge on all the happy pets owned by their former owner.
The plot may sound too crazy for a family movie. But trust me, this is a perfect movie for bonding time! It will give you a good laugh, as well as tons of nice lessons.
5] Coco (2017)
Length: 1 hour 49 minutes.
Cast (voice): Anthony Gonzalez (Miguel), Gael García Bernal (Héctor), Benjamin Bratt ( Ernesto de la Cruz).
"Nothing is more important than family" is the message of the film.
Remember to prepare tissues before watching. This movie will make you cry.
This film was about the journey of Miguel. He loved music but his family forbad him.
He pursued his dream on the Land of the Dead. In this place, he found out that one of his ancestor was a legendary singer. All kinds of troubles popped up here and there in his journey, but in the end, he managed to overcome them, and learn some valuable things.
In Conclusion
Spending time with our family is wonderful. Watching great movies with them means more. So, grab some popcorn, find a comfy spot in the home, gather your beloved ones, and have a great nice together. No work, no hectic schedule, nothing, just some peaceful, enjoyable moments between you all.
Hope that these 5 movies for families give you meaningful moments!
You may like.