Three wheeler is a popular means of public transport in India. Millions of three wheeler run on the Indian roads. They operate within the cities. These are suitable for both long and short distances within a town/ city.
They make commuting much easier for people. These are especially best for those who are wary of the public buses and local trains.
Top Three Wheeler Manufacturer In India
Our country houses many manufacturers who manufacture good quality three wheeler. They ensure that the parts of these vehicles are carefully picked in order to avoid break downs. Besides, they also make use of the latest technology to facilitate high performance.
Here is a look at the 10 best three wheeler manufacturers in India.
Bajaj Auto
Bajaj Auto is a part of the Bajaj Group. The name has become synonymous with three wheelers. The company is one of the largest manufacturers of auto rickshaw worldwide. It also sells top quality motorcycles and scooters. It is popular mainly because it offers high quality vehicles at affordable rates.
The company has been operating in the country since November 1945. It has plants in different parts of the country. This includes Pune, Uttarakhand and Aurangabad.
Bajaj Auto understands the Indian roads very well and manufactures three wheelers as well as other vehicles accordingly. Furthermore, it knows what the Indian customers expect and provides just the same.
Piaggio
Piaggio is an Italian motor vehicle manufacturer. The company came into being in January 1884. It began production of Piaggio Ape in 1999. The production started in Baramati. This three wheeler vehicles was specially designed for the Indian market.
Piaggio Ape is a light weight three wheeler that has become quite popular in India over the time. The three wheeled vehicle is apt for both commercial and passenger use. Piaggio Ape comes in various body styles. It is equipped with advance technology and has robust exteriors. It has lately been giving a tough competition to Bajaj auto.
Mahindra and Mahindra
Mahindra and Mahindra is a well known vehicle manufacturer in India. The company came into being in October 1945. Its headquarters are in Mumbai, Maharashtra. It is a part of the Mahindra Group. The company is known for manufacturing top quality three wheelers among other vehicles.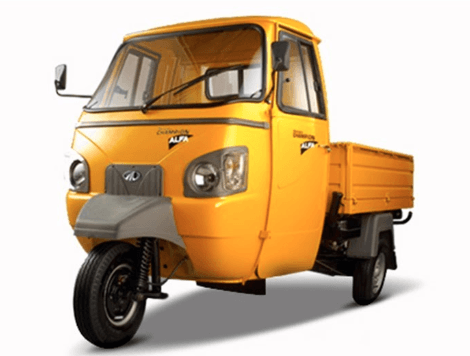 Mahindra Alfa auto rickshaw is commonly seen on the Indian roads. The passenger vehicle runs in various Indian cities. It serves several Indian commuters each day. The seating capacity of this vehicle is 3 plus 1. Moreover, it runs on the latest technology and has all the safety features. No wonder, it has been doing great business in the country.
Atul Auto
Atul Autos are known for their quality parts and cost effective price. The company has taken over a major share of the market mainly owing to these two factors. Atul Gemini Auto are a common site in various Indian cities. They are easy on the pocket and reliable at the same time.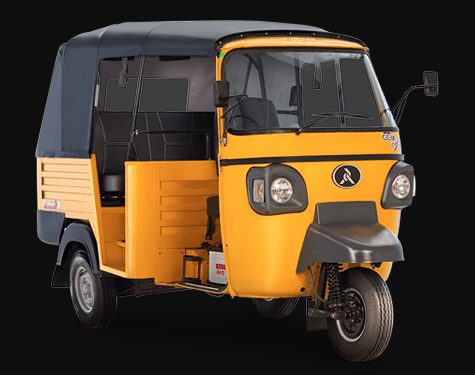 Many dealers around the country are opting for three wheeler by this brand. Atul Auto also offers a wide range of other vehicles. These include delivery vans and cargo vehicles among others.
The company came into being in 1986 and is based in Rajkot, Gujrat. It started production in 1992. The team at Atul Auto is enthusiastic and skilled. It takes care of every single detail when it comes to manufacturing the vehicle. This is a great contribution to its success.
Scooters India
Scooters India came into being in the year 1972. It has a fully integrated automobile plant. The company designs, manufactures and markets wide variety of 3 wheelers. The company manufactured two wheeler for a while. However, the same was discontinued soon. It now concentrates completely on 3 wheelers.
The sheer dedication and focus of the team at Scooters India reflects in the vehicles they create. The company's three wheelers are known by the name Vikram.
These are quite popular in many parts of the country. They come in various variants and are apt for commercial as well as passenger use. These vehicles are fuel efficient. They boast of good performance. Moreover, these are cost-effective.
TVS Auto
TVS Motors is one of the biggest motorcycle companies in India. However, this is not the only product it offers. The company also manufactures high quality scooters, mopeds and three wheeler. It works on a large scale and thus has as many as four manufacturing plants in India.
It has a production capacity of a whopping 120,000 three wheelers a year. Its three wheeler is known by the name, TVS King. It offers a comfortable and safe drive. The autos come with the latest technology. They run smoothly on the Indian roads. You can see many of these running in different parts of the country.
Lohia Auto
Lohia Auto Industries has made a place for itself in the Indian market in a short span of time. The company came into being in 2008. It deals in the manufacturing of both 2 wheeler and 3 wheeler vehicles. Its three wheeler runs on diesel. It also has a range of electric three wheeler.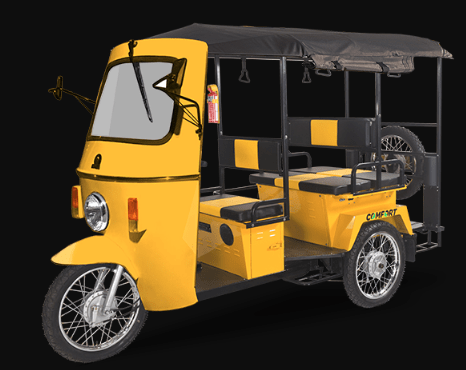 Its Humsafar passenger auto rickshaw offers a comfortable travel. It is available at a comparatively low price. However, this does not mean the company has compromised on the quality of the vehicle in any way. All in all, it is a good buy!
This explains why Lohia Auto is giving a tough competition to those that have been in the market since decades.
JS Auto
JS Auto is an ISO 9001:2008 company. It manufactures, supplies and exports high quality three wheeler. It offers a wide range of three wheeler. They run on diesel and CNG. It also has a whole range of electric three wheeler.
The company offers premium product that runs smoothly. Its three wheeler boast of high performance. They come with all the essential safety features.
Besides, they offer a comfortable travel. No wonder, these are quite in demand not only in India but in other parts of the world too. The popularity of JS Auto is only increasing with time. It plans to expand its business further in the times to come.