Writing a blog post is not an easy task. Agree?
Recently, I wrote a post "How To Make Your First Affiliate Sale Within 10 Days" which took me 3 days. I took 1 full day researching the info and the other two days in completing my writing task.
Have you ever thought are you getting the worth of your time? I don't think so.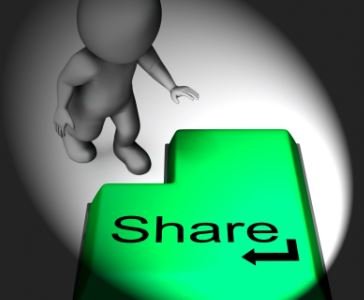 Blog post promotion is an integral part of content marketing which can't be ignored. Spending hours and hours in writing a blog post and not promoting it….It's a total nonsense thing. Even if you use AI copywriting software to speed up your copywriting (see how in this ClosersCopy review).
Blog Post Promotion Tips
Here are some best strategies for promoting your blog posts to get a massive flow of traffic to your blog. So keep reading!
Mention high reputed bloggers in your post and ask them to share
This is most effective blog post promotion strategy that could drive you lucrative flow of traffic to your blog.
Start mentioning bloggers with large followings in your blog posts. Once you mention them notify them through an email and ask them to tweet your post. Now, they couldn't deny as you have link back to them.
Suppose that you are writing a post on Best Copywriting Tips By Top Online Marketing Experts.
Write a post and mention their views and opinions and linkback to them. At last shoot them an email asking to share it over their networks.
It's not that all experts you mentioned in your post will share it but at-least 2 out 5 will do so.
Read Also: Increase your blog Traffic through YouTube
Build a community
Building a community is must for every blogger to connect with influencers in their niche. This could happen overnight.
It takes time. Start with promoting their content over your networks. Blogging believes on Karma. To get something you need to give up something.
Like this if you want to get more social shares then you need to promote others content too.
Once they get to know about their presence ask them to connect with you on social networks.
After connecting with them.. they will share your content naturally. If they miss it out you can also shoot them an email to share your content. Don't hesitate to do so. It's fine.
Or the other method…. you can try is to interview them. This could be an ultimate way to build a community. Start interviewing people , quoting them and providing links to their websites. Once they get friendly with you.. they would spread your message naturally.
Join Blogging Communities
Ahaannn… The most important source for traffic.. Social media is a good platform for your blog post promotion but if need some quality referral traffic then joining blogging communities are highly recommended.
Suppose I get penalized by any of the google updates but still… my blog can survive as I am getting good referral traffic from blogging communities. In the meanwhile I can recover easily.
Blogging communities also allow you to interact with other bloggers and build a good relationship with them. As blogging survives on the basis on relationship. Am I right?
Once you share your blog post you'll drive some good quality link juice which would help you in increasing your backlink count also.
After joining blogging communities you'll also get to know some good content marketing practices that the other bloggers are following which would help you in improving yours.
Here is a list some of the top blogging communities to promote your content and drive massive traffic to your blog-
Blog Engage
DoSplash
Inbound.org
BizSugar
Triberr
Klinkk
Kingged
Blokube
Indiblogger.
Use Twitterfeed
Twitterfeed lets you share the blog posts on your twitter and facebook profile automatically. It's not just easy but….It also saves your time by automatically publishing the blog posts over your social networks.
Through the twitterfeed dashboard you can also check the stats of your published post that would let you know which post went viral on your network.
BTW… I have an amazing idea. As I told you earlier you need to promote others content to get your blog posts shared. But… We all are having such a hectic schedule that we can't get time to promote the content of other bloggers. Am I right?
No need to worry now! You can use twitterfeed to get promote other content. Just enter their feed url and their latest posts would be automatically published over your networks.
Shoot Emails
Emails can never be ignored while promoting your content. Here I am assuming that you are having a good subscriber base. If not then start building it up now.
You get just 2-3 seconds to entice your visitors to open your email and throw it in the spam folder. Your first motive should be let your readers know " What's inside for them? "
Assume that your readers are mean. They are not going to open your email until you're providing some offers , discounts or an ultimate unique information.
The game begins with your subject line. Your subject line should be attractive that should make your readers open your mail.
For example –
1. Free marketing tips – Just for you.
2. How to outrank your competitors pages – Secret Revealed.
Tips–
Don't mail them more than 1-2 times a week.
Try to mail them on weekends.
Use an enticing subject line.
Deliver clear and simple messages.
Social Sharing Buttons
Never underestimate the value of social sharing buttons. Place the floating social share buttons on the left side of your content.
Make them appear after the people scroll down a little. Credits- Social Media Examiner.
So, what tactics are you following to promote your blog posts? Please let us know in the comment box.