Companies and organizations admire the success of major streaming platforms. They watch Netflix or Hulu gathering millions of people to view their content. These streaming services create original movies and series, and viewers pay a recurrent fee to watch them every month. As a result, they have steady revenue and growth.
Inspired, companies and organizations think about launching their own streaming services. They want to deliver various content: from educational to entertainment videos.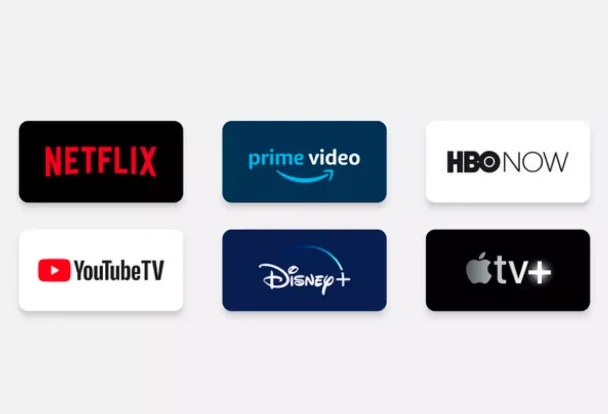 On the journey, a content provider will need to solve multiple essential questions. Besides creating content and investing in marketing, you will need to decide whether to create your own video streaming service or obtain a white-label OTT solution.
These two options have their pros and cons. Let's explore both in this article.
Building OTT Platform On Your Own
As usual, building something on your own has its pros and cons. Here's what we think.
Since you are building your own OTT platform from scratch, you have full control over the designing process. You are to decide on the technology stack, UX/UI, infrastructure, security, operation modes, delivery, and so on. Everything is under your control, and you can embody whatever you want.
However, you also need to hire all professionals who will develop your platform: developers, Q&A engineers, designers, and other specialists. The trick here is that you will have to pay their salaries. Moreover, the development process can be costly and time-consuming. However, if there are any issues, you will be able to solve them right away. You are in charge of every decision.
If you are ready to wait for a long amount of time and invest huge sums, then creating your own video monetization platform is your choice.
Obtaining a Ready-Made Solution
When you obtain a solution from a company specializing in that, you save quite a lot of resources and receive the following benefits:
All necessary components included
Streaming media via the Internet is a complicated process that requires multiple elements to work together smoothly. All protocols, encoders, transcoders, content delivery networks, and other components should operate seamlessly to deliver content to viewers and ensure an uninterrupted viewing experience.
Luckily for you, professional developers have already taken care of everything. All you need to do is obtain the right solution, configure it (hopefully with the help of the support team), upload content, and start operating and generating revenue.
The ready-made solution has everything important for a video streaming service:
Content formats. You can transmit live streams, TV programs, and VOD (video-on-demand) content.
Security measures. Your content is usually protected by DRM, geoblocking, IP address restrictions, and other security measures. You can be sure that your videos won't be stolen and spread by unauthorized parties.
Monetization models. A provider has several revenue-generating options in the video streaming field: ads, subscriptions, a pay-per-view, and a hybrid.
Use it to understand the performance of your service, content, and users behavior. Furthermore, you will be able to enhance your platform step-by-step.
A recommendation engine. It is a tool for improving the quality of experience for viewers. It will provide them with videos similar to those they have already watched, saving time often spent searching for something new to watch.
Encoding/transcoding. An encoder/transcoder prepares a video for delivery. Also, it helps a video to meet the requirements of a receiving device.
Applications for different platforms and devices. Multi-platform capabilities will give your viewers an opportunity to watch videos on any device they want, whether a Smart TV or a mobile phone.
This functionality will help you use your design elements on the service to stand out.
Focusing on Crucial Tasks
The primary goal of a content provider is to create and monetize content. Content is king. For this reason, you should better focus on its production and make it engaging for viewers.
When you develop a platform on your own, you need to think about everything simultaneously: hiring, management, platform development, content creation, marketing, and analytics.
However, by obtaining a ready-made OTT solution for video streaming, you solve a huge amount of problems in a single go. You don't worry about the development and operation of your content, as everything is already developed and tested.
It can be better to spend time investigating what your audience wants and how you can achieve that. Another crucial question to explore is who the people using your service are. Maybe, it is better to focus efforts on communicating with them through social media or somehow in person. After you understand your audience, you will be able to create the content they need.
Marketing is also crucial as it helps inform people about your service and attract them to use it. The more persuasive your marketing campaigns are, the more people you will be able to draw to your service. As a result, you will have many viewers and more revenue.
Drawing the Line
Building your own platform for video streaming or obtaining a pre-developed one is an important decision for a video streaming business. It will define how you spend your resources and operate generally. Both ways have their advantages and disadvantages. Weigh up all the pros and cons before deciding which way to go. On the one hand, you can have complete control over your platform and the development process. On the other hand, you save time and money concentrating on essential tasks.