When you want your employees to deliver their full potential, then the environment has to be appealing. The environment has a positive impact on the mindset of the employees. Change is always good.
Live by this quote "Progress is impossible without change, and those who cannot change their minds cannot change anything." The positive vibes encourage the employees to deliver beyond their potential.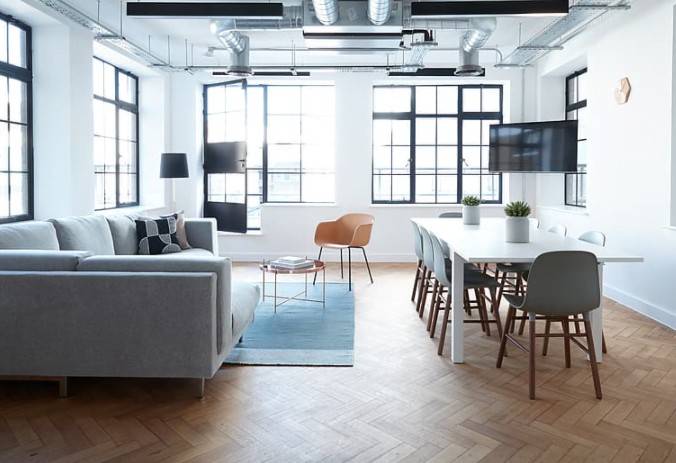 As an employer, you will need to think open-mindedly and whole-heartedly. The reason is such an environment costs money. However, you do not need to get over enthusiastic and perform all the changes in one go.
You can go slow. Initially, you can get the flooring changed. The good news is that there are plenty of flooring options available which is overwhelming. For example, you can for laminate flooring or vinyl floors.
However, making a choice between hard floors and vinyl flooring can be a tough task. We will carry out the comparison here. The positive side of the picture is both the materials require low maintenance. Plus, they are durable. We will help you choose the material better for your business.
Hard floors vs. vinyl floors for your business
Resistance to damage
When you are opting for flooring for your business, then you must keep one thing in mind. They will be a lot of wear and tear. Well, when it comes to damage resistance, then Hard flooring is a much better option.
On the contrary, vinyl is soft material. It can develop scratches if furniture gets dragged on the floor. Hard flooring is resistant to dents and other types of damage. The best part is Hard flooring can sustain heavy foot traffic.
Water resistance
When it comes to water resistance, both vinyl and hard floors are resistant to water. Vinyl floors are 100% water resistant and better in comparison to hard floors.
However, water can infiltrate through the seaming. It is essential that you hire an expert who is skilled in floor installation and sealing.
As well as the waterproof factor, you'll also want to ensure that your flooring has a good enough grip and anti-slip properties to prevent hazards when spillages are made. Online supplier Carpet Warehouse, for example, feature rolls with an R10 slip resistance which is ideal for domestic use, but you may decide to go even further if you're opting for a workspace that needs additional safety measures in place.
Maintenance and cleaning of floors
Now, maintenance of the flooring matters at the end of the day. The reason is that you will need to assign an employee to manage the cleaning task. You will prefer to have a floor that requires less man hours for cleaning.
Well, vinyl is a popular option because it is quite easy to clean it. You can clean the vinyl floor with a vacuum or broom. The best part is that you will not need any specific cleaning agents to clean the vinyl floor. As a result, we can say that vinyl is a cost-effective flooring option.
On the contrary, hard flooring will require more extensive scrubbing. You might need to make use of a mixture of vinegar and water to scrub the floor.
Whenever you have to choose the flooring for your business, make sure that you analyze your needs. It will not be a bad to seek the assistance of an expert. The benefit is that you will be able to choose the best flooring.