Hyper-V Error Loading Operating System
To find an error is most disgusting situation for a person who usually works on computer. This could result into heavy losses within the organization environment. While converting Windows 2003 server to a hyper-V virtual machine along with disk2vhd tool, you might spot an error message on black screen on the boot saying:
Error: 'Error loading operating system'
What after this?
You won't be able to start Windows.
Matter is understandable via an example:
Your home machine is running or installed with Windows Vista but lately you come to know that Vista is useful for workplaces, where you need to connect to remote machines or browsing the internet. So, you decided for XP for work partition. The boot loader set up is completely different between Vista and XP. It is very important to know how to reinstall Vista boot loader. KB 919529 has info – Windows Vista no longer starts after you install an earlier version of the Windows operating system. Now the installed XP creating problems to reboot but the set up fails to restart following the first and an error appeared- 'Error loading operating system'. After the above mentioned error, you again decided for Vista and go for the recovery steps to run bootsect.exe /nt60 c: for restoring the Vista boot loader on the original installation before the beginning of the dual boot install. Even after running bootsect and rebooting, the same error appeared. From another machine and after internet surfing, this is found that it is a common problem likely to happen with other computer users as well.
Real Cause and Effect:
Symptoms for error:
The time when you restart your computer machine after file-copy portion of Windows, you may receive the above mentioned error message:
'Error loading operating system'
Cause:
The error mentioned above mainly occurs w hen your computer BIOS unable to be managed or supported the capacity of hard disk on which Windows is installed.
When you turn on the computer machine after running POST successfully, computer loads OS installed in computer's hard drive. Sometimes, above mentioned error message appears .
The error appears when there is improper computer shutdown or power failure like problems takes place. This causes damage to installed OS and computer resultantly fails to recognize the OS installed on hard drive.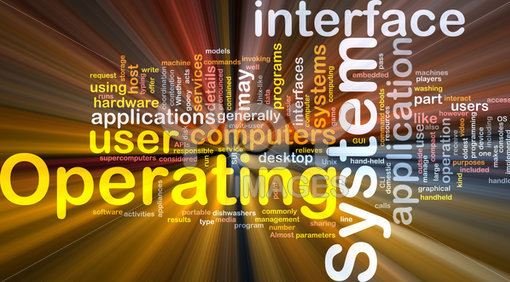 Solutions:
Ensure using current BIOS revision of your computer. You need to contact computer manufacturer in order to enquire about the way to obtain and install latest and updated BIOS which is available for computer.
You can visit IBM Website, if you are using IBM computer with AWARD BIOS version 4.5x
Change BIOS: The steps to change BIOS can make physical changes to the computer hardware. Id any of the wrong changes appears, various issues likely to take place. Microsoft provides no guarantee that the results from the changes to BIOS can be easily resolved.
Use Manual recovery:
Step 1: Boot the computer via Windows XP Disc (Try to use the same disc, the one you use to install your previous OS).
Step 2: Installation wizard will ask for three options:
I. Click 'Enter' to install a new copy of Windows XP.
II. Press 'R' for repairing.
III. 'F3' for quite.
IV. Choose second option and 'Press R' for repairing. It will take you to Command Prompt (DOS).
Step 3: Enter into the D drive "D:\>_' type this command "CHKDSK(Space)C:" and click 'Enter'. CHKDSK (Check Disk) command begins to scan the drive and fix the damaged format issue easily.
Step 4: When the CHKDSK scanning get over you will find current status of scanned drive. Press 'Exit' and 'Enter', computer will restart.
It become possible for you to run your Windows like it was running before on your computer.
Hyper-V Error Loading Operating System-Last and best option:
Use Online solution: You can make use of external professional Hyper-V recovery software. It can be used for recovering the error 'Hyper-V Error Loading Operating System'. It will help you to retrieve complete data without affecting data integrity.
Please share this Article with your friends on Facebook as well as Google+, also subscribe to our mail list so that you will not miss out any future post and Don't forget to comment below.