Nowadays, you buy almost everything you need online — in the comforts of your own home or without having to leave your office. With the technology and all the options available, you can now make important purchases over the Internet.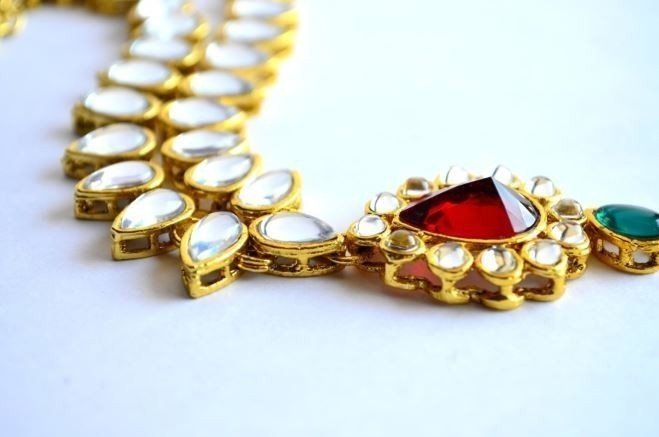 The vast amount of jewelry options and retailers has grown rapidly over the past few years. It does not matter if you look for timeless basic pieces like a good watch, an elegant ring, a beautiful set of sunglasses or if you're looking for something very specific and unique, like a Zodiac Necklace or Butterfly Earrings. These days you don't have to move away from the comfort of your sofa to find the jewelry of your desire.
Making waves nowadays is buying jewelry online with no more need to visit a physical store or go around and check different shops.
More importantly, you can compare different prices and qualities of jewelry at your convenience and in peace (without a salesman sweet-talking and influencing you).
Jewelry can be quite expensive, so how can you shop for jewelry safely? Below are some pointers you can follow to make your online shopping pleasurable and safe.
1] Buy Only from Trusted Jewelry Websites
The first tip is to make your online purchases from websites that are trustworthy. How can you trust an online jewelry seller? Check for the following things.
The company's information must be transparent on the website. Check if you can easily locate the jeweler's contact information. Are there numbers you can call or email addresses you can send your questions and concerns to? Make sure someone actually picks up your calls and responds promptly to your emails. Read through their About Us page and learn about how the company conducts their jewelry business.
Check if they have won awards and have all the right qualifications for selling jewelry. Does the jewelry company belong to a trade organization or has it been assessed by a third-party company for its credibility and service? One such company that certifies reputable jewelers is the Better Business Bureau. Look into the jeweler's rating on

Better Business Bureau's website

. A high rating means that the jeweler has a good track record on delivering quality products and services.
Read reviews written by past customers. What are they saying about the jeweler? Are they happy about their purchases and the service rendered to them? Good jewelers will be confident enough to visibly post the reviews section on their website for you to have an easy access.
There must be detailed information on each piece of jewelry that is being sold on the jeweler's website. What are the sizes and weights of the stones on the jewelry piece? What is the quality of the stone? What metal is used and how many grams are there? How much is the jewelry piece you want? You should be able to check latest price More importantly, what types of certification does the online jeweler provide for its jewelry pieces? Check the certification issued for the piece you're interested in. In a nutshell, just by looking at the photos and descriptions, you should be able to get a very exact idea of what you're possibly buying.
Good jewelry websites upload lots of photos. Check if you can see each jewelry piece from a 360-degree view. Does the website upload clear videos so that you can closely examine each piece? If the website does not have ready videos, can they send you a video upon your request?
An important part of being a trustworthy seller is being upfront about their products. You have the right to ask for photos, videos, and additional information about the jewelry pieces you're interested in. Go with a seller who responds efficiently and who declares all relevant information (including possible flaws or things to consider about the specific piece).
2] Choose an Online Jeweler that has a Clear Shipping and Return Policies.
Check how the jeweler ships its products to its customers. Is the company using a reputable courier? How does the jeweler and the courier protect your purchase? Is there coverage for loss or damage? Feel free to ask your online jeweler about these details.
Reputable online jewelers have 100% confidence in their products and, therefore, give good return policies that are in favor of their customers. Carefully read the company's return policies before you finalize your jewelry purchase. Good online jewelers have a return policy that is good for 30 to 45 days after you receive the product. Study the terms and conditions on the company's return policy. Do they offer full refunds? What are the exceptions declared in their policy? What are their guidelines on returns when it comes to their monogrammed or personalized jewelry?If the online seller only gives store credits as part of their return policy, think twice if you're okay with this. Ideally, you should be able to get all your money back.
3] Carefully Study the Jewelry Website's Security.
You'll be making your payments online, so make sure that your confidential details will be protected from fraud.
Check how the website secures your payments, clarify with the jeweler's customer service if you need to, and see if they have extra layers of security in place that will keep you safe from hackers. Only transact with an online jeweler that puts your credit card or bank security as a top priority.
Buying jewelry is common practice already, and there should be no reason why you shouldn't enjoy the whole process of combing through exquisite jewelry and rewarding yourself with a few pieces. Follow the procedures for safe online shopping and you will soon find yourself in possession of quality and beautiful jewelry.