A modern person doesn't have much time for entertainment. Sometimes he or she does not even have enough time for a meeting with the loved ones and relatives. More often we meet and communicate on the Internet.
The World Wide Web has become not just a place for a pleasant pastime, but also for finding new acquaintances and even online dates in random chats.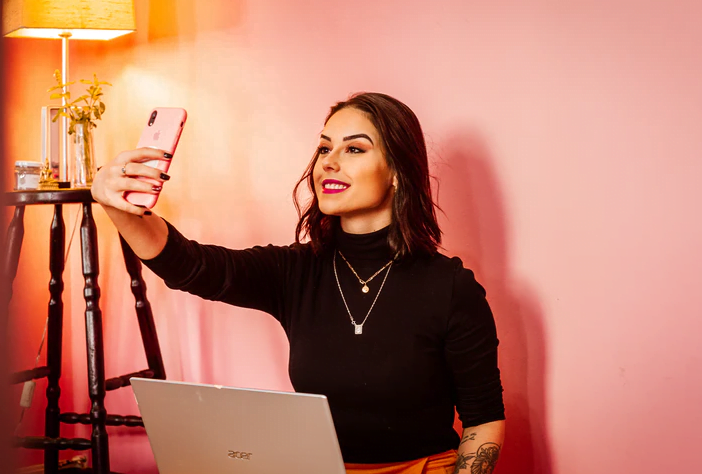 How do you envision a video appointment? In the understanding of most people, it looks like this: you just sit in front of the computer, start a random video chat and chat for a while on aloof topics. It's boring! But there are just a lot of ways to diversify an online date. And we want to tell you about the most interesting of them.
5 Cool Ideas for A Video Date
We shall immediately note that some of these ways to diversify online dating are suitable for communicating only with people whom you already know. Others are more versatile and can be used in video chats with strangers.
A tour around the city of the interlocutor
Perhaps your partner lives in another city or even a country that you have never been to before. And this is a great reason to arrange an online excursion, where your interlocutor will be your guide. Now we will tell you how it works.
Let's say you decided to find out more about the city where your partner lives. Having called on video, each of you shall open Google maps and go to street view. Here you can literally "walk" in someone else's city, see the sights and just explore the surroundings.
And the interlocutor at the same time will tell you interesting facts and his own stories related to this or that place. You shall try it! It is very exciting, and the communication itself becomes unobtrusive as if you really are wandering the cozy streets of another city together.
Master class
Every year the number of different online courses is only increasing – from embroidery to programming. All you have to do is find an interesting course or master class for both of you with the possibility of group presence and take part in it together.
So, you combine business with pleasure, and later you can share your successes with each other. You don't have to look for paid master classes. There are so many free alternatives now. And who knows, maybe in the future this training will grow into your family business.
Watching a movie
You do not need to be nearby to watch a movie, cartoon or TV program together. Just select what you would like to watch and start playing a movie at the same time, leaving the chat window open. Thus, it will be almost a joint viewing, and you will be able to simultaneously discuss and comment on the most interesting points.
The main thing is not to interfere too much with each other while watching. This is quite a good way to diversify your online communication. Light youth comedies or even stand-up comedies are great. But only if your sense of humor is similar. Otherwise, the interlocutor may just be bored, and you will look a little silly in his eyes.
Playing online games
A great way to spend leisure time together, being at a distance, is to play a computer game in pairs or in one team. You can play your favorite games and chat on any topic at the same time.
We would like to give you a piece of advice. If you don't know each other well enough but are just getting to know each other, choose more calm and meditative games. Otherwise, in some action games, you can completely forget that there is another person on the other side of the screen who, in fact, wants to communicate.
In addition, players can be overly emotional when feelings are heated. And this can even scare off the interlocutor. But it's definitely worth trying when talking via video or even video chatting with strangers.
Plan a vacation together
Nothing brings people together like planning a future vacation. Of course, this option is not suitable for casual video chat. But if we are talking about a video date with a loved one, this is a great idea.
You can go beyond just discussing how great your time is and all. Communication can be made much more practical. Again, search for interesting sights on Google maps, browse and choose hotels to stay, read reviews of places you want to visit, plan routes and more. It is very addicting!
How to diversify your conversations with random people
When communicating with an already familiar person, it is not so difficult to find an interesting topic for both of you, or just talk about all sorts of little things. In random video chats, everything is more difficult, because on such a website, you have a new interlocutor whom you do not know at all. But there are several interesting options here.
Play "

Questions and Answers

" game.
Play a musical instrument if you can.
Tell a fascinating story that happened to you recently.
Discuss previous chat roulette interlocutors that you have come across before.
Talk about common topics: movies, music, literature, hobbies, etc.
Ask the other person to tell you the funniest childhood story.
This is just a small part of the ways to diversify video communication. Be creative, remember to have a sense of humor, and show interest in the other person. And then any conversation will be exciting for both of you.
Sometimes the way your conversation will go directly depends on the greeting. You can get by with the classic "Hello" but in order to immediately attract the interlocutor, try to be unique. For example, come up with a greeting joke or even a mini show. If the interlocutor has a sense of humor, he will surely appreciate it.
Prepare some interesting stories and conversation questions. It doesn't matter if you are communicating with an already familiar person or this is your first meeting. In order to avoid awkward silence, it's best to have at least a few trump cards up your sleeve.