The average person online visits seven websites every day that track personal information, security certificates, and personal preferences of your online browsing activity. If you are concerned about your privacy online then using a VPN, or Virtual Private Network, will provide you with peace of mind while you browse your favorite sites.
Benefits of Using Private VPN Services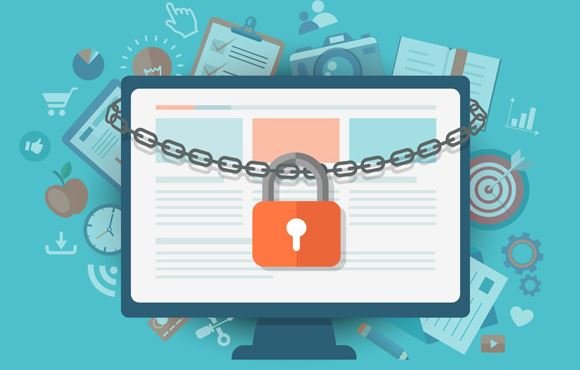 A VPN offers you a secure connection to the internet that keeps you away from the prying eyes of cybercriminals and hackers, here are the top four advantages of using a VPN.
1) Save Money with a VPN Service
While you are browsing your favorite online retailers, they are tracking your movement around the site and taking an interest in what you view. This tracking is not an illegal practice, but it seems somewhat unethical. Retailers claim that it provides the shopper with a better service, allowing the retailer to make the customer aware of deals on products related to those they have been searching.
However, there is a dark side to their snooping that they are not telling you about concerning their operations. Many retailers offer new visitors to their sites promotional codes and discounts for products or services that they may be considering purchasing.
If you have visited the site, the cookies left behind in your browser the last time you were there would treat you as a returning customer and void you from these deals.
A VPN cloaks your IP address, and when you log into the website, you will be handled as a first time customer, allowing you to take advantage of the deals offered by online retailers to first-time customers, even if you decide to shop around and then return to the site at a later stage.
This function alone can save you a lot more than you are spending on your VPN service subscription.
2) Access Anything
Some countries or companies restrict the internet access of their employees or citizens. The best example of this censorship comes from the Chinese government, with their 'Great Firewall,' which blocks local users from accessing social media sites and search engines, forcing the local population to use Chinese approved web services. With a VPN, you can circumvent these online controls, allowing your online activities to remain free and anonymous.
Some countries also have blocks of the content for their services. For instance, Netflix in the UK, offer a different bouquet to their clients than Netflix USA. With a VPN, you can choose what you want to view on the internet and not be told by anyone how to spend your time online.
3) Improve Connectivity
VPN services allow port forwarding, allowing you to stay connected to the network wherever you are. This connectivity makes your VPN completely portable, just connect your mobile device or laptop to your VPN network and take it on the road with you, accessing it through any local WiFi hotspot. Share your data, files, and information with anyone on your network at any time.
4) Hide Your identity
Did you know that even your internet service provider tracks everywhere you have been online? Google, Social Media sites and all of the other search engines follow everywhere that you leave a digital footprint. Even if you use incognito mode, Google will still store the sites that you visit.
They do this to target advertising to your device. However, cybercriminals can take advantage of weaknesses in your internet security to exploit your identity. Using a VPN service will never reveal your real IP address, ensuring that your activities online are protected and completely anonymous.
Wrapping Up
Securing your online activities with a VPN is a no-brainer. With all the advantages related to a VPN, it just makes good sense to mitigate your browsing risk and get protected.
Visit our site for the best software deals on VPN services, antivirus and anti-malware programs designed to keep you and your identity safe from cyber criminals and other unethical marketing companies.