The Master's in Engineering Management, or MEM for short, is a professional master's degree that focuses only on bridging the gap between engineering, technology, and Management.
A Master's in Engineering Management, also commonly referred to as the "Engineer's MBA" or the "MBA for Engineers," is the ideal choice for engineering graduates who want to combine their technical skills with business acumen and thus move into a higher managerial role with a technology core.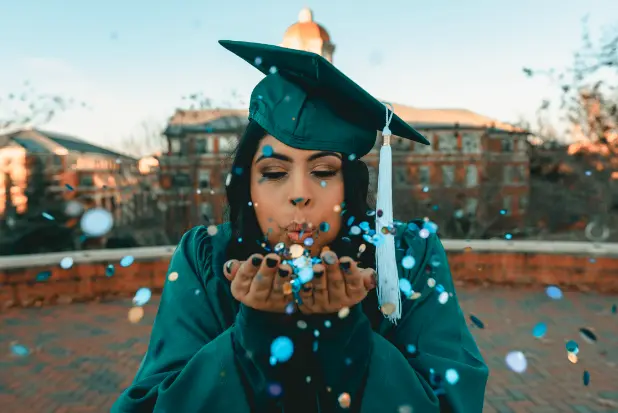 This degree is popularly known as the "Engineer's MBA." Combine technical expertise with relevant skills in leadership and communication to succeed in the digital world with this Engineering Management Certification. Become a global leader at the interface between engineering and Management and be better equipped to tackle the world of innovation and Management.
While it may appear that an Engineering management degree is intended for engineers to refine their management skills alone, nevertheless, the fact of the matter is that master's degree programs in engineering management give students a broader perspective to handle challenges linked with more complex and dynamic systems.
Not only does the curriculum give in-depth technical and managerial abilities, but it also provides the required training to deal with people from a variety of cultural backgrounds and historical eras.
MEM students, as a result, are likely to have a broader understanding of subjects such as society, culture, ethics, the environment, and other such topics than holders of regular master's degrees. A standard engineering degree does not provide nearly as comprehensive an education as this one does.
Types of engineering management degree
There are many types of Engineering Management degrees available, which include the following:
Bachelor of Science in Engineering

(BSE) degree in Engineering Management.
Bachelor of Science (BSc) in Engineering Management.
Bachelor of Science in Engineering Management (BSEM).
Bachelor of Engineering in Engineering Management
The above-listed ones are some of the titles that may be given to engineering management degrees, depending on the institution. Other possible titles include Bachelor of Engineering in Engineering Management (BEEM) and Bachelor of Science in Engineering (BSE) degree in Engineering Management (BEEM).
Before you apply, make sure to look over the course outline and keep in mind that the format and subject matter of engineering management classes might vary greatly from one institution to the next. The following are some examples (not an exhaustive list) of several titles for degrees in engineering management that you might come across:
The term "engineering management" refers to a program that is typically interdisciplinary in nature and aims to develop students' theoretical and practical knowledge of all branches of engineering as well as engineering mathematics, as well as their advanced project and personnel management knowledge and skills.
Typically, these degrees noted by [Subdivision of Engineering] in conjunction with Management might also be [Branch of Engineering] and Management, or it could just be [Branch of Engineering] Management.
For instance, 'Chemical Engineering with Management,' 'Mechanical Engineering and Business Management,' and 'Construction Engineering Management are just a few examples of available degrees in this field.
These programs combine specialized engineering expertise with complimentary modules in business and management disciplines to create a well-rounded educational experience. [Sub-Division of Engineering]: [Engineering Management] Programs such as "Systems and Control Engineering (Engineering Management)" and "Chemical Engineering (Business Management)" are included in this category.
The business side of the engineering issue is the focal point of the course, with business being handled as a separate specialization and engineering and business modules being studied concurrently. Majoring in Business Administration with an emphasis in Engineering Management: This program is mostly offered in the United States and is the engineering equivalent of getting a degree in business administration.
It draws from both academic fields and gives students the opportunity to build a holistic understanding of both engineering and business principles and themes. There is a possibility that this may be a Bachelor of Arts (BA) degree program and that it will contain a liberal arts concentration.
There is also the possibility that certain educational facilities will provide dual-degree programs, at the conclusion of which you will be awarded two bachelor's degrees (one in engineering, one in Management). You will either be required to split your time evenly between the two degrees or be given the option to decide whether you would like to focus more on engineering or on business/management.
What to expect from a degree in engineering management
Engineering management is usually taught through a mix of lectures (some of which are given by top professionals in the field), case studies, hands-on workshops, lab-based practical classes, engineering design activities (EDAs), tutorials, group, and individual project work, and consultation sessions. [Some of the lectures are given by top professionals in the field.]
Most of the time, a mix of small practical exercises at the end of each module, individual and group projects, essay writing, presentations, coursework, and tests are used. During your last year, you will spend most of your time working on either an individual project or a dissertation.
You'll gain experience with a wide variety of industrial software, including programs for 3D modeling, project management, quality evaluation, inventory management, and process simulation, among others.
The first year of your engineering degree will most likely be devoted to studies centered on the fundamentals of the engineering branch in which you intend to specialize. As your degree progresses, however, you will begin to study business and management topics such as legal studies, contract management, project evaluation, and corporate Management.
There is a possibility that your school offers opportunities for students to take part in research projects in the fields of engineering and business. These projects are a good way to put your degree knowledge to practical use and see firsthand how your studies are directly applicable to the workplace.
They are typically funded by industry bodies, charities, government departments, and research councils. If you are interested in participating in one of these projects, you can find more information here. Depending on the school that you attend, you may have the opportunity to conduct research in a foreign country or to participate in a paid industrial placement for a period of one year (these types of programs are sometimes referred to as "sandwich" courses).
Such placements can be found in industries such as automotive, aerospace, electronics, consumer goods, computer software, food processing, and manufacturing and can take place either domestically or internationally.