It used to be that nearly every actor who got to Hollywood wanted to work in nothing but movies. They all dreamed of being in blockbuster after blockbuster.
But in the past fifteen years or so, there has been a real turnaround in the entertainment industry, and nowadays TV is where the most exciting stories are being told, and now the amazing actors are all queuing up to try and land a long-lasting role on the small screen.
A lot of this has been down to the seismic rise of streaming networks, such as Netflix, Amazon Prime, Disney+, and Apple TV, who have all pumped stratospheric amounts of cash into their shows.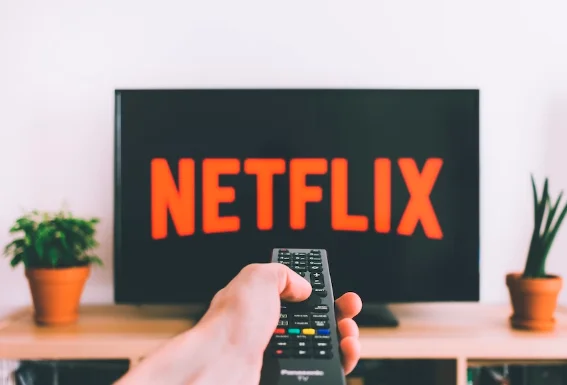 This has seriously raised the bar and allowed for some truly mammoth series to have been developed, which instead of seeming like previous television productions, appear more like lengthened movies, broken down into many chapters.
Let's take a look at some of the upcoming TV shows then, that are totally worth getting excited about, and make sure you're aware of the recent changes that took place in Smart TVs, so you can get the maximum viewing experience.
The Wonder
This upcoming Netflix production stars current 'It girl' acting phenomenon Florence Pugh, who has had big roles in movies like Midsommar, and Black Widow. The Wonder is due to drop on the streaming service later this year and sounds like an absolute must-watch for anyone who enjoys psychological thrillers.
The setting takes place in the country of Ireland, way back in 1862. Pugh stars as an English nurse, who travels to a rural village, to tend to an 11-year-old girl who has apparently stopped eating for a long period of time, yet still seems completely healthy.
Many people see this as proof that the girl is a miracle from God, but could it instead be due to a sinister secret that the residents are harbouring?
The Lord of the Rings: The Rings of Power
There are few franchises that have captured as many people's imaginations as The Lord of the Rings, which is the brainchild of revered fantasy writer J. R. R. Tolkien.
The heralded novel was made into a trilogy of epic movies in the early 00s by acclaimed director Peter Jackson and caused an entirely new generation to fall in love with the terrific tale.
Well, it looks like there's going to be a whole new legion of Middle-Earth fans, with The Lord of the Rings: The Rings of Power coming to Amazon Prime in September 2022.
This time focussing on the supplements to the main story, Amazon has said they're going to splash at least $1 billion on the five seasons, meaning that it will become the most expensive TV series ever made.
If you can't wait until it's showtime though, then there are loads of amazing games that you can get stuck into that feature the franchise. From adventure games, and real-time-strategy games, all the way to online gambling games.
So, if you want to give one of the gambling ones a go, then you can find The Lord of the Rings virtual slot machine over at Vegas Slots Online. Or, if you'd rather not splash the cash, you can instead have a go on all their free slots to play for fun, as they have over 7780 of them on their site.
They can be played in any part of the world, as long as there's an internet connection, and there's no actual download required. Plus, they add more free slots every day, so there's no chance of getting bored.
Zootopia+
The animated movie Zootopia was a massive hit back in 2016, with it being beloved due to its feel-good story, as well as for its colourful characters. Well, the good news is that those colourful characters will be returning, with Zootopia+ making its way to the Disney+ streaming service in November.
The show promises to delve deeper into the lives of some of the most interesting characters in the original movie, including the fan-favourite sloth, named Flash. There will be 6 episodes in total in season 1, so make sure to watch them all if you're a lover of the movie, to guarantee that Disney will definitely make a 2nd season.