As an Indian Citizen, you might be aware of the recent scheme "Atal Pension Yojana Scheme". This pension plan is designed to give a standard living and definite pension to all Indians citizens. When you reach retirement, your pension plan will give you monthly payment for the rest of your life which will make your golden years happier!
Atal Pension Yojana (APY) – Eligibility Details, Account Opening & Benefits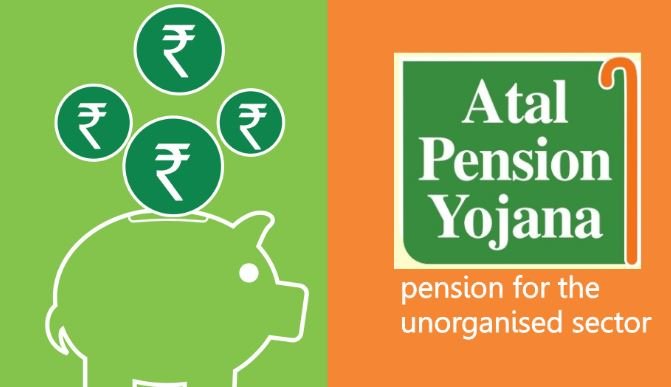 1) What is Atal Pension Yojana Scheme?
This is the pension plan organized by the Government of India focused on the unorganized sector workers. By subscribing under the APY Scheme, a subscriber will receive the fixed pension amount starting from Rs. 1000 up to Rs. 5000 can be received every month after retirement at the age of 60, until the subscriber's death and after that his/her spouse will receive the pension. And in case on the death of both (Spouse and subscriber), the pension amount would be returned to the subscriber's nominee.
Thinking to subscribe APY Pension plan? Keep on reading… In this article, we are going to discuss all the features and benefits of this APY Scheme.
2) Features of Atal Pension Yojana Scheme
The Prime Minister of India launched this scheme with the intention of lending helping hands to Indian Citizens leads a life of dignity in their golden years.
Government of India (GoI) will contribute nearly 50%of subscriber's contribution.
Only subscribers who are not income tax payers and not benefit from any statutory social security schemes are only eligible for co-contribution from the Government of India.
The current subscribers of the scheme "Swavalamban" will be transferred to the APY scheme unless they choose to withdraw their subscription of Swavalamban scheme.
Subscribers will receive the pension starting from Rs. 1000/- up to Rs. 5000/- based on the contribution during the contribution period of 20 years.
Subscribers should provide their mobile number while registering for this scheme. By doing this, they will receive mobile alerts regarding the status of their contribution. Also they will receive monthly account statement.
In case, if the subscribers discontinue the payment, then the account will either be frozen, closed or deactivated.
You can also choose the option "Auto Debit" to remit the contribution amount monthly.
3) Who is Eligible for Atal Pension Yojana Scheme?
The following are the eligibility criteria,
You should be an Indian Citizen.
The age of the subscriber should be between 18 – 40 years.
He / She should have a savings account in Bank or Post Office
While subscribing to the APY Scheme, the applicant should provide Aadhar Card number and Mobile Number for registration to get stay tuned with the periodic updates on APY account.
4) What is the Procedure for Subscribing APY Scheme?
Step 1: Visit your nearby authorized bank or post office where you've active savings account. Or else open a savings account if you don't have the one.
Step 2: Keep your account number, Aadhar Card number, mobile number and a valid proof handy. And fill up with APY registration form with the help of the Bank Staff if needed.
Step 3:  After filling up the registration form, just handover the form to the respective staff. You will be subscribed to APY Scheme in just a few minutes.
Special Notes: From the date of registration itself, make sure to maintain sufficient balance in your account for contribution thus you can avoid delayed payments and fines.
5) Frequently Asked Question about Atal Pension Yojana Scheme
If you've more doubts regarding this scheme, we request you to read our FAQ Section here:
Question 1: Is Aadhar Card Number is mandatory for opening APY Account?
Answer: No…It's not mandatory to provide the Aadhar Card details at the time of registration;you can also submit the details later.
Question 2: Can a subscriber close his/her APY Account?
Answer: Initially this option is not available for subscribers. But now after receiving so many requests, GoI (The Government of India) have allowed the option of closing APY account in between. All you need to do is just submit the closing application to the Bank and the Bank will refund all your investment with interest.
Question 3: Is it required to furnish the details of nominee during registration?
Answer: Yes, obviously, it' mandatory! If the subscriber is married, the spouse name will be registered as Nominee automatically. Unmarried or Single subscriber can nominate other person as nominee and the Aadhar details of the nominees should be provided while registration.
Question 4: I have completed 40 years, can I join Atal Pension Yojana Scheme?
Answer: No, a person who is in between the age of 18 years to 39 years 364 days can join the APY Scheme
Question 5: I am a Government Employee, is it possible for me to open an APY account?
Answer: Yes, you can! But you will not be eligible for the government contribution
These are few of the important details you need to be aware of the APY Scheme! So what are you waiting for? Just visit your nearby Bank or Post Office and get ready to plan your retirement!
The sooner you start saving for your retirement, the better. 🙂