Over the past ten years, India's eCommerce market has continually evolved with rising globalisation and digitalisation. The number of shipping services for eCommerce platforms that guarantee on-time delivery of customer-requested products has sharply increased as a result.
As a result, the Indian e-commerce logistics market will grow at a CAGR of 18.8% from 2020 to 2027, increasing from US$ 2.93 billion in 2019 to US$ 11.48 billion by 2027, according to a study by ReseachandMarkets.com titled "Indian e-commerce logistics market forecast to 2027".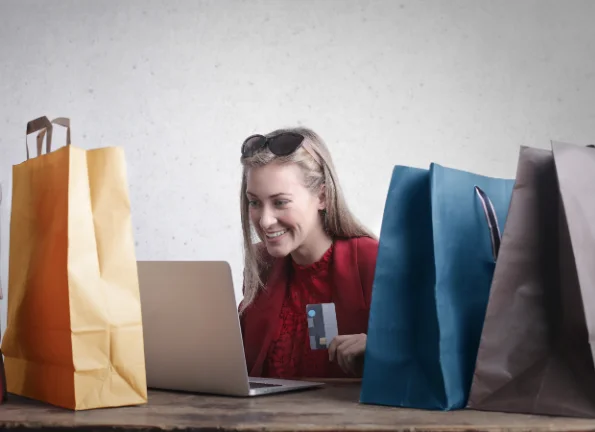 For your eCommerce business, you must take into account several things before partnering with a courier partner. Even though you can get a lot of orders, your business largely depends on successfully completing them and keeping your customers happy. After a customer places an order, a logistics system kicks into high gear to make sure the package is delivered safely and on time by air, sea, or land.
Through this blog, we intend to help you in choosing the shipping service that best suits your eCommerce firm's needs. Evaluation criteria for these businesses include cargo weight, cash on delivery, RTO percentage, delivery range and capacity, shipping rates, courier delivery evidence, quick delivery of products, and security.
Some Of The Best Shipping Solution Providers In India
NimbusPost
NimbusPost was founded in 2018 as a shipping aggregator platform to help MSMEs and large-scale businesses streamline their end-to-end logistics operations through shipping (domestic and cross-border), warehousing, and fulfilment solutions.
A verification system, an automated non-delivery report, a live shipment, order booking, a real-time NDR panel, post-purchase shipping alerts, and performance tracking are among the key features of the NimbusPost dashboard.
Through its recently launched global platform, NimbusGlobal, NimbusPost also offers international courier services across 196+ countries.
Delhivery
In 2011, Delhivery started offering logistics services, and it has developed into one of the top suppliers of courier services today. Reverse logistics, third-party and transit warehousing, last-mile delivery, vendor-to-warehouse, vendor-to-customer shipping, payment collection, and other services are all provided by Delhivery. Across the nation, it serves more than 60,000 clients, 75% of whom are renowned online retailers.
Reverse logistics and COD services are the company's most well-known offerings. However, it continues to place a high priority on providing a variety of express delivery alternatives, including same-day, next-day, and on-demand delivery.
Blue Dart
In the country's shipping and logistics sector, Blue Dart is one of the well-known names, which has been a digital carrier since 1983. Express delivery, time-based/slot-based delivery, automated proof of delivery on order fulfilment, COD delivery, and weather-resistant order packing are all services that eCommerce businesses can use. The company also enables detailed tracking of order delays, missed delivery, and product returns.
DTDC
Established in 1990, Desk to Desk Courier & Cargo Express Limited is headquartered in Bangalore. It provides extensive pin code coverage across the nation to transport couriers or goods for private customers as well as online retailers.
Its courier services for e-commerce businesses can be customised with choices like express delivery, heavyweight shipment, bulk shipping, and collect-on-delivery. With services to 240 foreign nations, DTDC Express Limited also has a sizable worldwide presence.
DHL
DHL (Dalsey, Hillblom, and Lynn) is a well-known courier service on a global scale. It covers over 26,000 pin codes across India to streamline the supply chain and distribution. In addition to storage, it also offers packaging, repairs, foreign mail delivery, specialised and custom shipment, and other services.
The courier business operates in 220 different nations. Additionally, it employs the idea of green packaging to cut its carbon footprint and upholds a high quality to curtail waste throughout the delivery process.
Aramex
An international provider of logistical services and postal shipping, Aramex is headquartered in Dubai, the United Arab Emirates, which was founded in 1982. Its courier services for eCommerce are customised to the needs of the client and the scale of the online enterprise.
Additionally, it offers a whole spectrum of services, from product storage to order fulfilment, all while utilising cutting-edge technology.
FedEx
Before entering the Indian market, FedEx gained a reputation in the international courier service sector. It is known as one of the top courier services for eCommerce and offers online businesses the best delivery alternatives. It is capable of handling a wide variety of products, including hazardous materials, heavy objects, fragile items, and high-value goods.
The courier service offers full logistical support for both domestic and international shipments. The company offers shipping services across 19000+ pin codes across the nation at the most affordable rates.
Shiprocket
Shiprocket is one of the least expensive courier services. To ensure smooth shipping for online businesses, the organisation has teamed up with Ecom Express, FedEx, and 14 other delivery partners.
eCommerce brands can choose a delivery partner for each order using the automated platform provided by this shipping aggregator. Businesses can also sync orders from several channels and ship from a single platform. The aggregator currently covers over 12,000 pin codes nationwide.
XpressBees
XpressBees is one of India's rapidly expanding logistics service companies. It was established in 2015 and offers complete supply chain solutions. The business is delighted to be among the industry leader for same-day and next-day delivery in India, setting up links through all of the nation's airports to provide consumers with the flexibility and a personalised touch.
Additionally, the business has a distribution network that spans over 20,000 pin codes, making it simpler for you to serve your most distant client.
Ecom Express
Ecom Express is another name on the list of top courier services for eCommerce, covering over 27,000 pin codes in India. As it provides absolute protection and surveillance service during storage and transit, it is a favourite among online sellers that need to deliver luxury/expensive items like jewellery, antique decor items, etc.
The business also offers doorstep quality checks, rapid delivery, and 72-hour guaranteed delivery of goods to clients and returns to the origin warehouse.
Conclusion
To establish your brand value in the highly competitive e-commerce market, you need to rely on a trustworthy and highly skilled shipping service provider. It would be best for your business to choose a shipping partner who can provide quick delivery services at a reasonable price.
However, partnering with a shipping aggregator could be a better option as it provides you with multiple courier partners in a single place and warehouse services along with a high-end tech platform to handle everything within the predefined timeline.