DTH service has become extremely popular. A television without a good DTH connection is of no use. The increasing demand of DTH service has given rise to the number of DTH service providers in the market. However, not all of them offer the same quality and experience.
Top DTH(Direct To Home) Service Providers In India
Here is a look at the best DTH service providers in India.
Airtel DTH Service
Airtel is known for its top quality services. It is the strongest player in the telecom market. The company has also established a strong foothold in the DTH sector. Airtel DTH was launched in 2008. It instantly became popular among the masses.
The brand became a huge competition for Tata Sky that enjoyed a big market share until then. The impeccable service provided by the company is the main contributor to its success.
Besides, its multiple connection facility is a hit. It offers around 400 channels. This includes several high definition channels. It also offers a great TV viewing experience.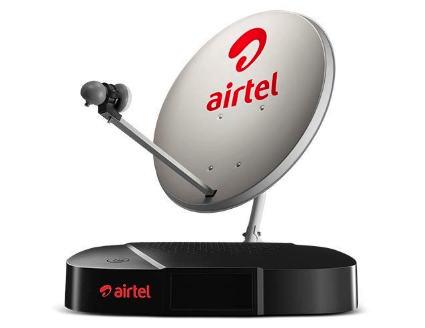 Airtel DTH boasts of millions of subscribers spread across the country.
Dish TV
Dish TV came into being in the year 2003. It is a subsidiary of Zee Entertainment Enterprises. It is one of the oldest DTH service providers in India. The company captures a fair share of the market. It continues to be among the top players since years.
The service provider operates in various parts of India. It keeps upgrading its technology and other aspects. Dish TV also boasts of good customer service. This ensures a great customer experience and keeps its popularity intact.
It offers numerous channels in different categories for viewers with diverse interests. It has several regional channels. So, the viewers can enjoy programs in their regional language too.
Moreover, it provides all this at a comparatively reasonable price. It is thus particularly popular among middle income group.
Tata Sky
Tata Sky is a joint venture between the prestigious Tata Group and world famous 20th Century Fox. The brand entered the market in the year 2006. It became an instant hit among the Indian TV viewing audience. It gave a tough competition to Dish TV that had a monopoly in the DHT sector until then.
Tata Sky offers a host of channels classified into different categories. This includes entertainment, kids, news, music, movies, and more. There are many subscription packages.
They allow you to opt for channels you wish to watch. The plans have been designed to match the taste of different customers. These have also been created considering different income groups.
Moreover, the DTH service provider uses the latest technology to offer excellent TV viewing experience. Its popularity grew further when it began offering HD channels.
Videocon D2H
Videocon D2H is also a known name in the DTH industry. The brand is particularly known for offering wide variety of channels. It has numerous subscription packages to choose from. Various packages offer different category of channels.
These have exclusively been designed to match the taste of different subscribers. You can even take add-ons on the main package. Add-ons come at a cost effective price. The brand also offers free internet games and pay per view movies. As far set top boxes are concerned, the company offers four grades of the same.
The company makes use of MPEG-4 technology. This facilitates good picture quality and impressive sound effects. Thus, it offers a great TV viewing experience. It also has multiple connection options. Moreover, it comes up with discount offers and schemes every now and then.
Videocon D2H service is available across India. Many people around the country are using its services. They are quite happy with what the company is offering.
Sun Direct
Sun Direct came into being in December 2007. The company caters to the South Indian states. It has been able to build a good customer base in South India. It offers all that a DTH subscriber looks for. The service provider offers both SD and HD channels. The subscribers can choose between the same. They can also opt for both.
Sun Direct runs on MPEG 4 technology. This ensures excellent picture quality and amazing sound system. Since, this DTH service concentrates on South India it mainly offers South Indian language channels. It has a wide variety of South Indian channels.
Besides, it also offers all the mainstream English and Hindi channels. There is option of subscribing to the not so popular English, Hindi and other language channels too. You can choose a package as per your preference.
People in South India prefer Sun Direct over other DTH providers. This is mainly because it focuses on their regional channels. Therefore, the brand enjoys a major market share in this part of the country.
DD Free Dish
DD Free Dish came into being back in 2004. It is a free to air satellite television service provider. Prasar Bharti better known as Doordarshan owns as well as operates DD Free Dish. This is a public service broadcaster. Numerous households in our country avail its service.
This is mainly because it offers services for free and also offers an uninterupted TV viewing experience. All that the subscribers require paying is a nominal charge for the installation and hardware.
The amount is paid at the time of installation. Apart from this, there is no other cost. The viewers do not have to pay any monthly subscription charges or bear any other expense.
However, DD Free dish does not offer as many channels as the other players in the market. It provides national and regional Doordarshan channels. Only few private channels can be seen in addition to this. These channels belong to different categories such as news, music, entertainment, sports, etc.
So, if you are planning to get a DTH connection, you know which ones to choose from. The rest can be avoided completely as they do not offer as good an experience as those mentioned above.
Now, all you need to do is to compare and contrast the various packages these service providers are offering. Consequently, opt for the one that is most suitable for you.