The Bora Bora islands located in the South Pacific has always been synonymous with honeymoons and it is one of the top priority choices for a new couple provided they can afford it.
Most couples who have already visited this island believe that this is undoubtedly the most beautiful island in the world. Whenever you think of the overwater bungalows and the luxury resorts in Bora Bora, there's no other place that can ever top your list.
Best Bora Bora Overwater Bungalow Resorts For Honeymoon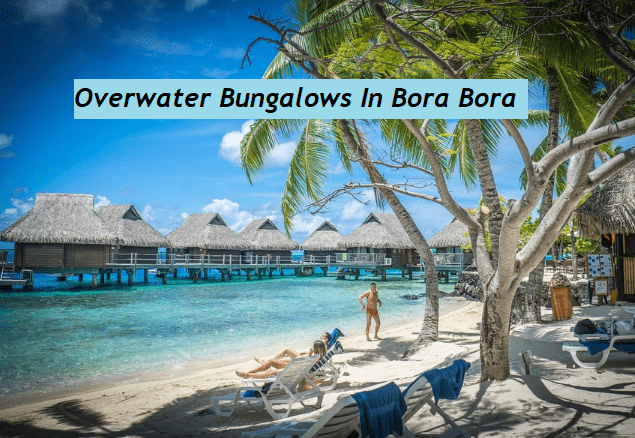 Once you visit Bora Bora, you'll find a minimum of 20 hotels, half of which have overwater bungalows. Overwater bungalows usually extend to the blue lagoons and give you an extremely memorable experience.
If you're all set to visit Bora Bora, it is indeed tough to determine which overwater bungalow is the best. Here are few names.
Le Taha'a Island Resort and Spa
Despite not being actually located on Bora Bora, it is worth mentioning as most of their bungalows give you direct views across the water. The overwater suites are of 969 square feet each, thrice the size of a hotel room.
Each has a king-size bed along with a sofa bed in the living room. This hotel owns 5 bars and restaurants and several excursions and activities. It's a top choice among honeymoon couples.