Every country has a unique identification method, which helps them recognize their citizens among the immigrants and tourists. India has come up with their version of identification solution called "UIDAI – Aadhaar card," which helps the Indian authority to identify their citizens among the outsiders.
UIDAI is the agency that holds the responsibility to ensure to allow a unique number to every citizen of the country. The UIDAI stands for Unique Identification Authority of India is allowed to set up the whole infrastructure and develop the initiate the whole process.
How to Change Name, DOB In Aadhar Card (Aadhar Card Update)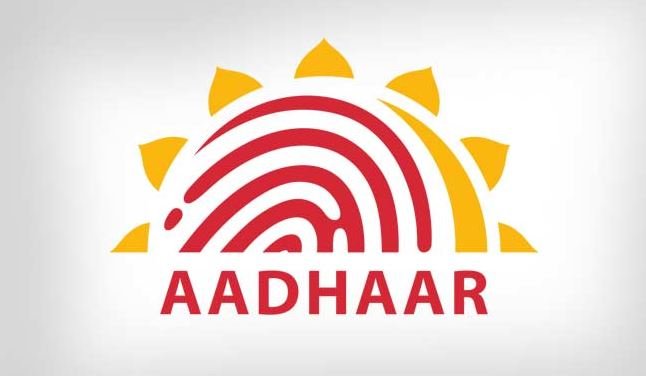 By the title, you can understand what we are going to show to you. In case, if you are missing something, then you need to have an issued Aadhaar card to proceed with correction process.
If you have not applied for an Aadhaar card, then visit the nearest Aadhaar center to apply for a fresh card.
1) Correction Requirements
Yes, there are few things you need to have it ready before you start going through the correction process. You must have supporting documents.
For Name Correction – Any document that proves the correct name, such as License, PAN Card, SSC memo, Intermediate memo, School Transfer Certificate, and any government approved ID card.
Address – Probably one of the easiest correction options ever; you can add supporting documents like Electricity bill (1- 2 months old), Water bill, Telephone bill, Bank statement (Delivered to your current address), the Gas bill (Delivered to your current address), and more.
Mobile number – Call the customer care for further details.
DOB – It is the lengthy process if you don't have any of these document such as a Birth certificate, Any government allowed id card which has the birth date on it, your SSC memo, Intermediate mark sheet, and more.
You can always call the customer care, who will assist and help you with the information of the document and also give you suggestion which is available.
Customer care – 1800-300-1947
2) Online Correction Process – Method one
There is no rocket science in it, if you follow the steps the way we guide you, then you can do it easily. No confusion will occur because we are going to cover it in detail but make sure you have the documents ready (Scanned original documents in JPG or PNG format) or else, your correction request will be rejected.
You must have digital copies of original documents ready and make sure that is visually readable.
Keep your registered mobile number near to you because you are going to need it.
Make sure to call the customer care for document information.
Step 1: Go to the official website from the link.
Step 2: The browser will be redirected to this page, the page may get modified by the process will remain the same.
Step 3: Enter your Aadhaar card number in the first field.
Step 4: You have entered the verification captcha in the below field.
Step 5: Click on "Send OTP," you will receive an OTP on your registered mobile.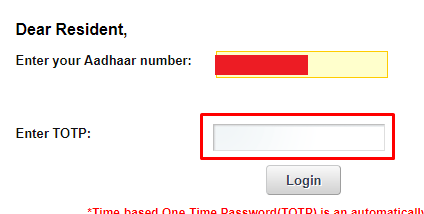 Step 6: Enter the OTP you have received in the field.
Step 7: Once you have verified by OTP, the next page is about which part you want to edit. You have plenty of options up there.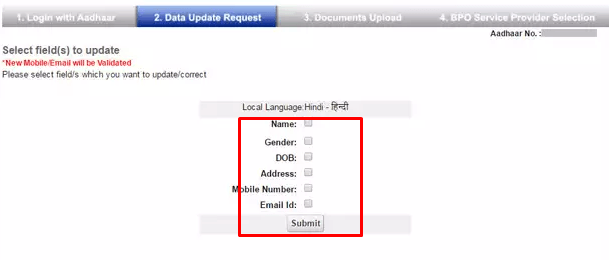 Name.
Gender.
DOB (Date of birth).
Address.
Mobile number.
Email ID.
Step 8: You have to select what you want to change, you have to tick on any one of them and then click on "Submit."
Step 9: The step is uploading the documents.
Note: Apologies, We are not allowed to show the remaining two pages.
Step 10: When the uploading process was done, you will be notified about when the request is processed. It can take from one day to a week depends on some request.
You will receive a message on your registered number, and email.
3) On floor Correction Process – Method Two
As we all know that not everyone has the knowledge and the confidence to do it online or there might be someone in your family who is not knowledgeable enough to do it online, so we go back to the traditional one.
You can visit the nearest Aadhaar center; you can find out by calling the customer care – 1800-300-1947 or by searching for it online.
Step 1: Visit the official site of UIDAI.
Step 2: The browser will take you to this site. You have a bunch of information to provide here, which is not something you have never heard of, so you will do fine here.
Step 3: You have three options, you can find by State, Pincode, Search box.
Note: The easiest one if the Pincode.
Step 4: We have selected the State option. First, you have to select your state.
Step 5: District – You have to find which district you are from, just Google it.
Step 6: Sub-district, you will find familiar cities names, always select the nearest to you.

Step 7: You have to select your town or city.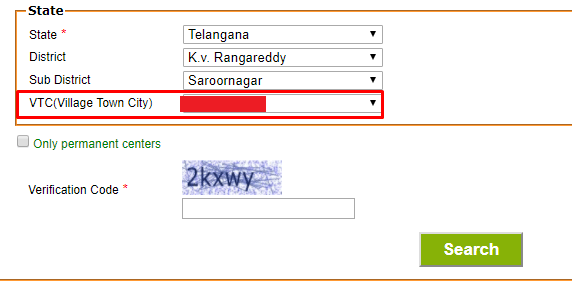 Step 8: Enter the verification code, and hit "Search."

Step 9: There you have the address of the Aadhaar center nearest to you and also make sure that you are selecting a permanent center so that you can go back anytime to ask for suggestions or information.
Or
Step 9: You can also search by the Pincode, you can Google your city name and find out your city pin code. Enter the Pincode, Enter the verification captcha, and hit Search.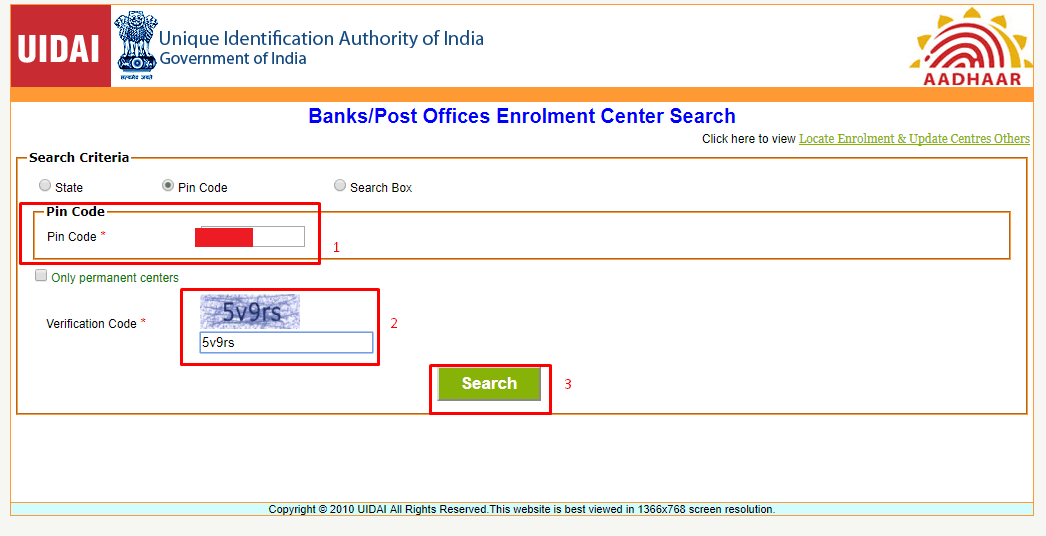 Step 10: You have the results.
4) What's Next?
No one guides you what exactly happens after you have submitted.
Your correction request will process within one or two working days.
You will be sent an email, message to your mobile number, and a Fax if you have added one.
You will have an enrolment number so that you can check the status.
The whole process will take 15 days to update (you can download the updated Aadhaar card online) and more 15 days to receive the card physically.
Conclusion
No rocket is involved in the process, and you can always update or apply for update using the online website or physically, Let us know what do you think about the process in the comment section below. 🙂