While there are some businesses and facilities in villages, towns and cities that may still remain closed due to the pandemic, lifeguards may not be at the right place and people may be mindful about roaming around locally. But who can avoid going for a beach vacation to the UK, especially when you're a beach lover?
The UK's Best Beaches To Visit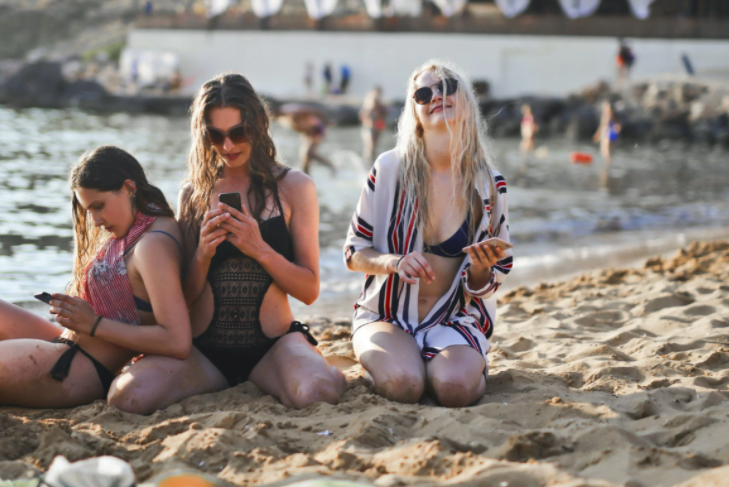 Here is a checklist of the best UK beaches.
Camber Sands, Sussex
Camber Sands is an extremely wide and golden beach that will transport you to other shores. The sandy shore stretches for around 5 miles before it begins to turn into a shingle towards the eastern end.
Dogs are also allowed on this beach and the restricted zones are there between May and September.
Holkam Beach, Norfolk
This is undoubtedly one of the best looking beaches in the UK, Holkham and this beach would be flooded with visitors if it had been a little bit closer to London.
This is a huge sandy stretch that is backed by a nature reserve with a warren walking trail within it. You can trek through the saltmarshes and pinewoods to see the beautiful orchids.
Woolacombe Sands, Devon
One of the best or the most-loved hangouts, Woolacombe is a beast beach with several miles of uninterrupted sand. You can grab some grub from the cafes and head towards the nearby Ilfracombe for a substantial bite. The closest train station is Barnstaple, a 30-minute driveaway.
Pothcurno Beach, Cornwall
This is a beautiful beach for barefoot walk where the soft white sand will amaze you. This is a small beach but it is perfectly formed and this beach lies at the western foot of Cornwall, making it a dream sequence. The soft-white shell sand and freshwater stream is the best getaway for families.
Pentle Bay, Isles of Scilly
This is a beach that will take some time to reach but once you reach it, you'll find it worth! Based on the Isles of Scilly which is an unspoilt and untouched, lies this beach off the Cornwall coast.
Visitors have always kept noticing the beauty of this beach and it is among the 4 under-the-radar beaches of the world.
Rhossili Bay, Gower Wales
This is remote but it is by no means unnoticed. Rhossili Bay has got a wide list of accolades that are longer than its sandy shore. This beach has attained the title of 'best beach in Europe' and among the 'top ten beaches in the world'.
Luskentyre Beach, Scotland
Once you go out of season to Luskentyre, you may feel lucky to see miles of bright white sand all aroud yourself. This place is a short drive that lies north of Scarista and is one of the Harris' biggest beaches. Visitors come here to unwind themselves on the deserted shores.
Summerleaze, Cornwall
This is one of the best-loved beaches of Bude and Summerleaze is the perfect epitome of British seafront with a classic feel. This is perfect for families who want the comforts of their home and also the beach huts which are available for a hire.
Blackpool Sands, Devon
The small entry fee for Blackpool Sands is simply worth it for an immaculate clean coastline in spite of the higher number of visitors. This is a wide pebble beach is one of the cleanest in Devon and it is sheltered by evergreens and pine trees.
Barafundle Bay, Wales
This is one of the award-winning beach for Wales and the Barafundle Bay caught the attention of most visitors in the world. The sheltered cove is definitely the perfect swimming spot and this beach offers more routes for the ramblers.
Tankerton Beach, Kent
If you're looking forward to some sunny picnics on the grass, you're sure to visit the Tankerton Beach. This beach has a perfect combo along with an added bonus of Whitstable, one of the buzziest and busiest seaside towns of UK. You can feast on fresh seafood at the reputable Whitstable Oyster Company.
Whitby Sands, North Yorkshire
This is a just a few minutes' walk from the fishing town of Whitby and Whitby Sands is a perfect seaside setting with sandcastles, bright beach huts and miles of the big blue ocean. When you're here, you should never miss the battered cod at the Magpie Cafe.
Scarista Beach, Scotland
One of the most dazzling beaches in the Hebrides is the breathtaking Scarista Beach. When you're here, you should not miss popping into Scarista House, the Georgian manor set on the edge of the sand for a fancy tea in the afternoon.
Kynance Cove, Cornwall
With its clear blue waters, white sand and dramatic rock formations, it is easy to see why Kynance Cove is one of the most photographed beaches of Cornwall. It nearly vanishes at high tide and if you can time it right, you'll see the retreating waves reveal an amazing network of caves and coves.
West Wittering Beach, Sussex
This is backed by bushy dunes and marshland that is perfect for bird-spotting. This is a pristine destination with lots of facilities like drinking water taps, blocks of toilets and shower blocks. Don't forget to have a warm cup of beach cafe or take a 5-minute drive to the East.
Compton Bay, Isle of Wight
Here, you'll get the best magical walks and you can also spot dinosaur footprints on the shore. Beach lovers will be happy hanging out on the sandy shores of Compton Bay. When the tide goes out, move towards the east of Compton Bay car park at Hanover Point.
Durdle Door and Lulworth Cove, Dorset
Nearly 10,000 years back, water broke through a collection of rocks on the Jurassic Coast and began to create one of the most amazing rock formations in the UK. Durdle Door is a spectacular archway that frames the best crystal clears.
Watergate Bay, Cornwall
You're surely going to find the biggest waves at this lively bay and this makes it perfect for thrill-seekers and surfers. You may take surf lessons from Extreme Academy.
Cromer Beach, Norfolk
Apart from the crystal clear rock pools and the pristine beaches, the splendid Victorian pier is the main attraction.
Studland Bay, Dorset
You'll spot a few beachballs at Studland Bay, this beach being one of the most famous naturist spots of UK. If you don't like skinny-dipping, move towards the south as it is backed by lush heathland.