Big data comprises all kinds of data exists today. Data generated from a healthcare industry to a financial sector throwing billions of transactional data- there is more data than we officially know.
One can not elaborate big data in a single term, because experts are still working on it. The best thing about this technology- it fits best for all kind of organisations such as institutions, banking, logistics etc.
Big Data & Cloud Computing Explained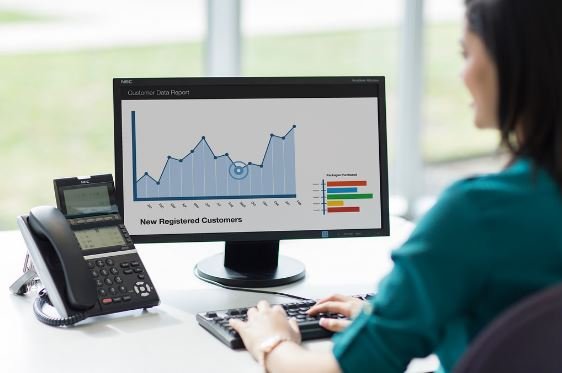 It was cloud computing whose emergence makes it easier to provide access to these technologies. Cloud computing reduced its operating cost by providing its elastic resources. Apart from cost, the cloud also presents a large set of application for smaller enterprises.
The internet generates an innumerable amount of information as the cloud computing is growing. Social media websites also generate the bunch of data every hour from user and marketer activities. These data can be structured or unstructured, and are very typical to handle.
Let's go through few figures from big data in the past few years:
5 quintillion bytes of data is generated every day.
40 zettabytes of data are estimated to be created by 2020.
Various organisations in the United States have almost 100 terabytes of stored information.
Managing this much data was a challenging task for companies and here comes the cloud computing providing sovereignty to these organisations by governing security and other concerns.
Big data and cloud computing together are building a pillar of trust and confidentiality. They both are an ideal combination. Cloud provides a scalable solution for accommodating big data analytics use case for businesses.
The analytics offers huge benefits to businesses all over the world. Think of a world where all the information resources will become easy to access and handle. Let's take a look into the advantages of cloud and big data for businesses:
Higher Productivity
Organisations can use the valuable insights collected from big data analytics to leverage most of the business operations effectively.
Keeping all the information over the cloud (public or private) saves companies precious time which they can spend on performing major tasks. It directly increases the productivity of team and business revenue.
Also, cloud computing solutions give an opportunity to access important files from everywhere, making it possible to work remotely. It helps businesses maintain even during the times of a lockdown. With the accessibility you get a range of opportunities one of which is a chance of real-time collaboration with your business partners.
Real-Time Data Analytics
The batch processing for data is now an older approach which is now replaced with real-time data processing that makes efficient use of on-time generated data.
Such as in the case of edge computing where data generated from IoT devices are directly processed with analytics at the network node. The faster the big data analyse information; better will be the results.
Faster Data Processing
In the traditional IT environment, processing huge amount of data demands extra time and expenses. But now, it is just a few minute tasks.
Any big data platform available over cloud such as Azure Databricks – a collaborative Apache Spark inbuilt cloud platform for big data analytics, HDInsights with Hadoop and Spark services for enterprises etc., can be used to process unstructured data from your business, social media or other sources. To touch the edge of the deep big data ocean, you can join the MS Azure Certification accessible easily over the internet.
Now migrating data from one cloud server to another is just a few click task. Even few vendors offer physical migration of data from the data centre to the cloud, which is very helpful for businesses with a massive amount of data stored on the physical server.
Scalable and Cost Effective Environment
Cloud computing cuts down extra spending for setting up the infrastructure for storage and other processing operations. Companies can adopt the private cloud concerning the need for security where sensitive resources can be stored, and big data analytics can be performed on them.
Various companies go for hybrid cloud options which fulfils the on-demand storage space. At the same time, it uses analytics from public servers. Thus, companies can scale up and down their storage capacity depending upon the demands.
Wrapping Up
After going through all these incredible services, anyone can say that the combination of big data and cloud computing will serve complex business operations till decades.
The ever-growing market of cloud and need of insights to manage the business operations will always make this technology to stand first among all. What a fantastic merger- one driving efficient execution of the business operations and another holding pillars of the organisation.