Emotional intelligence is a new concept in marketing where you use an informal tone to get an emotional response from the customer. The use of emotional intelligence allows marketing people to understand their customers deeply.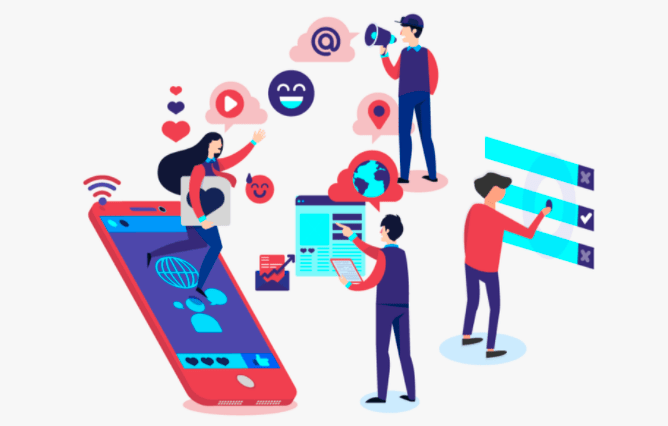 By doing so, they reduce the gap between what they think customers want and what customers want. Here we have shared a guide to growing sales with emotional intelligence marketing.
Increase Self-Awareness
Your mood and emotions have a profound impact on how others perceive your thoughts and actions. Hence, experts advise you to have a great degree of self-awareness while interacting with customers.
Humans can have a great deal of control over their emotions, which allows you to control prospective customer's interactions to a certain extent. Before initiating a call, give a thought to a few things like.
How was your mood during the last call?
What was the outcome?
What was going in your head during a call?
How were you feeling?
We all have personal problems in our lives. It should not affect your work negatively. You need to take note of your emotional state and how it affected your call. To create more self-awareness, you need to sincerely think about how the prospect responded to your emotions. Did you hurry to end the call because you were bored with the conversation?
Thinking about different dynamics during conversation can increase your self-awareness and increase your ability to control your emotions.
Find Your Rhythm
When your mind and body work in a rhythm, you are more likely to get good results. Regulating your emotions at work means channelling your thoughts in the right direction. However, it is easier said than done.
We all have "boring days", "Off days", and "bad days" in our life. Creating a rhythm will help you reduce the frequency of destructive emotions that can hurt your sales call.
You can create a daily routine for yourself to channelize your thoughts and efforts without thinking of what might come during the day or next hour.
Some of the routine things set by successful people are waking up early every day, performing exercises, eating healthy breakfast, learning and reading, greeting strangers, and many more things. Positively start every day. Keep breaks and reward yourself for every achievement during the day to keep yourself motivated.
Find What Drives You
You are not a machine to function efficiently everyday without any inputs. In simple words, you need to find what drives you. Where do you get the enthusiasm and energy to perform every day? According to experts, the level of physical and mental energy is directly related to your performance.
Caffeine won't sustain your interest and excitement for long. It would help if you worked to find the motivations that drive you to work hard every day. To find the motivation, you need to look at the big picture and ask yourself a few questions.
Do you love your co-workers?
Why do you like

working in sales

?
Do you love helping people or interacting with them?
Do you like setting challenging goals for yourself and achieving them?
In emotional intelligence marketing, discovering the motivation is the key to find success in what you do. It will also encourage you to improvise and reach higher goals.
Find Prospects and Keep Them
You may not be successful in your first attempt with the customer. It does not mean the end of the road. According to experts, emotional intelligence has two facets: social awareness and social regulation.
Social regulation refers to observing your prospect's emotions and responding appropriately. Social awareness helps you create relations that can be transformed into brand loyalty or longevity relationships.
If the prospect rejected your sales pitch, you shouldn't feel dejected. Instead, it would help if you tried to put yourself into their shoes and learn how they feel. Social awareness will help in sustaining relationships.
To sum up, practising emotional intelligence can help you go beyond short-term relationships with customers and build a long-lasting relationship that brings more value to both parties.